Fall camp produces the perfect mix for any college football junkie – immeasurable aspirations coupled with unlimited potential. The 2016 Fighting Irish are no exception. Many positional battles follow #NDFB into fall camp and understandably so with the solid depth at all positions. Let's do a quick rundown of what to expect.
Depth, baby! Everything this fall will revolve around the exceptional depth that has slowly been built year over year. The coaching staff has recruited exceptionally well over the past few years (the 2017 class aka #IRISHEL17E and the 2018 class aka #IrishBouND18 are stacking up quite nicely as well) especially addressing specific positional needs.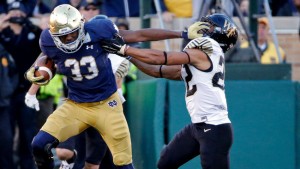 The depth is far and above where it has been in years past. The offense returns multiple assets at every position. Proven running backs Tarean Folston and Josh Adams will lead the ground game along with Dexter Williams guaranteed to be fighting for carries.
The offensive line depth is nothing short of incredible considering it lost two future NFL starters from last year in Ronnie Stanley and Nick Martin. Junior guard Quenton Nelson has been named a Sports Illustrated preseason All-American and senior tackle Mike McGlinchey is garnering elite status as the 64th best player in the nation – according to ESPN. These two woolly mammoths will anchor the left side of the offensive line, and the right side anticipates a battle between junior Alex Bars and seniors Hunter Bivin and Colin McGovern.
Tight end, once a surging position of depth, took a hit in the academic ineligibility ruling against Alize Jones. As reported, Jones will miss the entire 2016 season. The return of transferring/not transferring Tyler Luatua provides the group with a huge (255 lbs. pun intended) veteran h-back, and his decision to not transfer now proves to be vital to the position group. Nic Weishar and Durham Smythe are both capable and consistent targets from a three point stance and split wide – this groups presence and overall utility within the red zone should not be understated.
The wide receiver cupboard is full – yet unproven. The only shoe-in to start is senior Torii Hunter Jr. Behind him will be an intriguing battle between Equanimeous St. Brown, Corey Holmes, Miles Boykin, C.J. Sanders, and potentially true freshman/early enrollee Kevin Stepherson. Finishing on the offensive side of the ball, who could forget the quarterback situation, in which the Irish arguably have the most collective talent at the position in the entire nation (including Brandon Wimbush)? *Insert your own opinions about the QB situation* and find my own here.
The defensive line (also unfortunately known as the Irish's Achilles heel in recent years) is loaded with talent and (FINALLY) depth. Isaac Rochell, Jarron Jones and Daniel Cage are battle tested veterans while Andrew Trumbetti, Jay Hayes, Jerry Tillery, Jonathan Bonner, Micah Dew-Treadway and Elijah Taylor all look to make significant impacts and potentially break out. Also, look for the word "sub packages" to be thrown around as highly talented true freshman defensive ends Daelin Hayes and Khalid Kareem could be utilized as pass rushers in such schemes.
Nyles Morgan is an automatic upgrade at the Mike linebacker position, and while replacing the "once in a century" freakish athleticism of Jaylon Smith is no small task, the linebacker corps is well stocked with young talent. Te'von Coney saw limited action last year and is reported to be fully recovered from a shoulder injury suffered in the Fiesta Bowl. His classmates and other blue chip linebacker recruits, Asmar Bilal (2015 defensive scout team player of the year) and Josh Barajas redshirted last year. This young talent will push upperclassmen, Greer Martini and James Onwaulu for reps.
The secondary returns Jekyll and Hyde aka Max Redfield along with sixth year Cal transfer Avery Sebastian and fan favorite Drue Tranquil – all at safety. Garnering spring ball notoriety was true freshman and early enrollee Devin Studstill, who was my "most likely to make an immediate impact" of the 2016 recruiting class.
Rounding out the secondary at cornerback is senior multi year starter Cole Luke along with juniors Nick Watkins and Devin Butler. They are surrounded by younger talent in sophomore Nick Coleman and Shaun Crawford, who was slated to be the team's starting nickel back last year until suffering a torn ACL in fall camp. Crawford drew incredibly high praise during the 2015 fall camp before his injury, and his return provides a massive athletic boost to the secondary.
Over the past few years the Notre Dame special teams have often been regarded as the "not-so-special teams." Last year, however, the group made great strides and improvements. Returning "The Big Three" key specialists in kicker Justin Yoon, punter Tyler Newsome, and long snapper Scott Daly should pay dividends for the special teams in 2016. DeShone Kizer has been relieved of his holding duties and he will be replaced by Montgomery VanGorder. The Irish also have the luxury of Sanders' electric and ever-elusive return skills. As a true freshman, Sanders returned both a punt and a kickoff for a touchdown last season. The special teams should continue to build off of last year's success.
With the well-rounded depth in place, #NDFB is primed for an entertaining fall. Don't forget that it is your civic duty as a Domer to recite one Hail Mary each day of camp for the shake of keeping this vital depth healthy!
Cheers and Go Irish!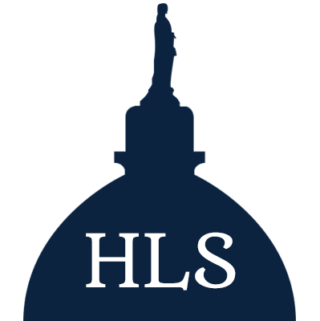 Latest posts by BJ Konkle
(see all)