The HLS Sim was born from my desire to do something different. In the vast sea of Notre Dame podcasts, I wanted to do more than stand out. I wanted to do something fun but also avoid our show being seen as a parroting of more popular Irish podcasts.
So I sent a message with a wild idea to Shane: let's go on Twitch and stream a CPU vs CPU matchup of the week's Notre Dame game using a decade-plus old video game as our "preview". To my knowledge, no one was doing this (at best, they were playing NCAA '14 themselves) so I figured it was worth a season to experiment.
The next thing I knew, the sim created a string of running inside jokes and we had people that legitimately made the sim appointment live viewing. Even though there were days I came to the stream completely exhausted and/or fighting a severe bout of depression, the sim always kicked me out of it. Something unbelievably stupid and hilarious would happen without fail–multiple times.
Whether you watched live, on demand, or listened to the podcast, I can't thank you enough for making this a thing. The joy and laughter you heard was always geniune…as was my utter disgust when virtual Notre Dame lost.
The Fiesta Bowl sim was a perfect send off. I couldn't have asked for anything better. I hope you enjoy the final entry as well.
Five Wide. DRINK!
Podcast
Twitch VoD
In HLS tradition, yep, there was a technical issue. The music didn't come through at all and the first drop didn't as well. OOPS!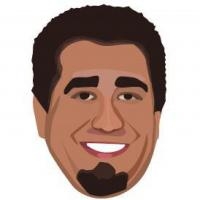 Latest posts by Ryan Ritter
(see all)