On Sept. 24, Notre Dame faces the Duke Blue Devils for only the fifth time in school history. The Irish currently hold a 3-1 advantage in the series. The most recent meeting between the two teams was in 2007, in which Jimmy Clausen and Robert Hughes lead the way to a relatively easy 28-7 Irish victory. Duke will pose a far tougher challenge this year.
DUKE ON THE RISE
The scariest part of this Duke team is their improved play over the last several years. Duke is no longer the joke football program at a basketball school. The Blue Devils have put together three consecutive winning seasons in a tough ACC. The improvement doesn't seem to be slowing down either, as the most recent recruiting class is considered by some to be the best in Duke's history. Under head coach David Cutcliffe, Duke has risen up the ranks in the ACC thanks in part to a much improved offense (the Blue Devils averaged 31.5 points per game in 2015).
Duke had a roller-coaster season in 2015. After starting 6-1, the Blue Devils faltered down the stretch of ACC play to finish 8-5. However, Duke topped off their season with a win in the Pinstripe Bowl against Indiana. It was the team's first bowl victory since 1961!
THE RETURN OF THE QB  
Senior quarterback Thomas Sirk ruptured his Achilles tendon in February, casting uncertainty about his ability to participate in fall camp. But Sirk returned to camp this week, a welcome surprise for Duke fans who expected an offense led by the less experienced Parker Boehme. Sirk threw for 2,625 yards – good enough for third in the ACC – and found the end zone 24 times (16 pass, 8 run). He also led the Blue Devils in all rushing categories.
"That's not to say there isn't plenty of room for improvement," writes Brian Evans of DukeReport.com. "There were times when the Duke offense became very stagnant and predictable and other times when Sirk really struggled to connect on down the field routes. Sirk needs to improve on his 58% completion percentage as well."
Sirk, who was injured during the Blue Devils' Coastal Division championship run in 2013, said he wants to lead the team back to ACC glory.
"It means everything to me, coming back for my senior year and being there with the guys I came in with and finishing what we started," Sirk said. "We want to win an ACC championship. I think we have that caliber of talent on our team. … I feel like I still have unfinished business and I want to make my senior year the best I can for myself and my team."
SKILL POSITIONS
Duke running backs Jela Duncan and Shaun Wilson, who combined for nearly 900 yards rushing last year, will likely split carries again this season. At wide receiver, keep an eye on sophomore T.J. Rahming. He is coming off an impressive season in which he logged 43 receptions, 571 yards and two touchdowns. The Georgia native was a U.S. Army All-American in high school and appears to be emerging as the No. 1 receiver Duke needs in the passing game. Max McCaffery, who led the Blue Devils receivers in receptions, yards and touchdowns, is now in the NFL.
DEFENSE BY THE EXPERTS
"New bodies on the defensive front with Dwayne Norman, Carlos Wray and Kyler Brown leaving, Duke will have a considerable task in rebuilding the front two levels of its defense. Norman led the team in tackles this past season with 114 while Wray and Brown were anchors along the defensive line. Two players that the coaching staff will closely watch this spring are rising sophomores Marquies Price, a defensive end, and Brandon Boyce, a defensive tackle." – John Kinne (
AthlonSports
)
"While the D-line is flush in question marks, the back seven fortunately has potential. Sophomore linebackers Tinashe Bere and Ben Humphreys flashed upside as rookies; the latter notched 11 tackles in the Pinstripe Bowl and the former compiled 58 stops and six starts." – Rich Cirminiello (
campusinsiders.com
)
"The Blue Devil pass D was a mess last season, ranking No. 12 in the ACC. But there's a feeling around the program that the unit could be on the verge of turning the corner. The defensive backfield ought to be the strength of the D, as four starters return, headlined by CB DeVon Edwards, and 2014 full-timer Bryon Fields is back after missing all of 2015 to a knee injury. If Fields recaptures his sophomore form, Duke is capable of performing an about-face in pass defense." – Cirminiello (campusinsiders.com)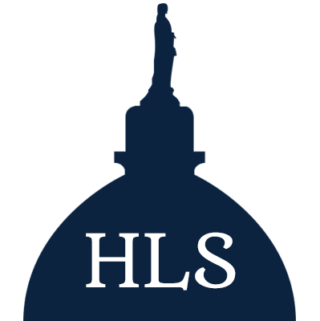 Latest posts by EricStFrame
(see all)