After this episode, there will be only one more game to pick with Eddie: the 2021 National Championship. It's hard to believe this crazy picks journey is coming to an end–even crazier, we are still doing a damn good job.
Despite opt-outs and COVID cancellations, Eddie and I went 7-2 last week, bringing our bowl totals to 13-10 and 12-11 as I keep my one game edge. Overall, we are 112-80-4.
Yes, this means that we've hit the point in which we couldn't even screw up going over .500 if we tried!
But like Notre Dame getting a good draw with Oklahoma State in the Fiesta Bowl, it'd be silly for us to lose a bunch now. So come enjoy your last large batch of winners!
#HAILGAMBLOR
Podcast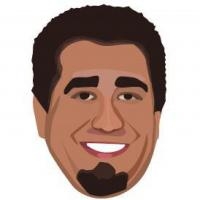 Latest posts by Ryan Ritter
(see all)