Tuesday March 7th marked the annual Notre Dame football spring press conference.  The flood gates opened and the tweets of beat writers flowed into our twitter feeds. For many of us, this press conference is an overdue needle feeding a Domer junkie's vein. Many beat writers commented about Brian Kelly's perceived change in demeanor – keyword "perceived." Kelly spoke at length about the institutional changes and changes within his own personal responsibilities that have taken place since last year's deflating debacle of a season.
These changes, taken at face value, all appear to be positive steps in the right direction. However, this is said tongue in cheek with cautious speculation, because what national college football program doesn't make considerable changes after an underachieving 4-8 season? More importantly, what are some of the changes taking place?
Relinquishing the Entire Offense to Chip Long
The infamous "play calling committee" or the "three headed monster" that was allegedly running the offense last year is no more. The three people being Brian Kelly, Mike Denbrock, and Mike Sanford. Kelly is the only remaining coach from last year's failed committee and Tuesday he made a concerted effort to explain that the offense will no longer be managed on a committee basis.
Chip Long will be in charge of the offense – not just in title but also in day to day operations including game day play calling. Many among Irish nation have long called for Kelly to hand over the keys to the car and it appears that Long is positioned comfortably in the driver's seat. To the skeptics, these comments will fall on deaf ears and any stagnation within the offense will be due to Kelly's inability to stick to this plan. To the optimists, this change provides an air of much needed humility, and frees Kelly to become more of a CEO-type head coach where he can focus his individual efforts on all three phases of the game – rather than stubbornly micromanage the offense.
Brian Kelly says the offense is Chip Long's to run. Long will be the offensive coordinator in name and practice. Tempo a priority.

— Pete Sampson (@PeteSampson_) March 7, 2017
VIDEO: Brian Kelly, on why he's handing the keys to Notre Dame's offense to Chip Long. https://t.co/OxDke09ADv pic.twitter.com/MIvYTsY0Gm

— Mike Vorel (@mikevorel) March 7, 2017
Spending More Time With Players During Offseason Workouts
Kelly normally did not attend offseason workouts prior to this past offseason. However, he found a common theme within his player exit interviews last year – a need for him to be more involved in all aspects of the program. To paraphrase, he cited his increased role in morning workouts and credited new strength and conditioning coach, Matt Balis, for "creating an environment where we could create the traits necessary for excellence."
Kelly had not previously been at 5:45 a.m. workouts. Made decision to do that this year based on 93 exit interviews with players.

— BlueandGold.com (@BGInews) March 7, 2017
Implementation of a Personal Daily Yoga Regimen
This is no joke. Old Purple Face has taken up a daily yoga routine, and has dropped 15 pounds and one pant size since last December, according to an interesting Sports Illustrated piece by Pete Thamel. Admittedly, I have never personally partaken in yoga exercises, but those who do explain that its benefits are both physical and mental. The SI piece also touches on Kelly's added efforts to connect with his players on a more intimate level. Thamel elaborates with an anecdote, "He (Kelly) sat down at the daily team breakfast table with Hammann, the senior walk-on who happened to order the same thing. That sparked a conversation, something that Hammann says he's had a lot more of with Kelly since last season ended. Sheepishly, Kelly admits that last year he may not have been able to recognize Hammann if he walked by him in the hall."
The staff, institutional, and personal changes that have taken place over the last 6 months are encouraging for Irish fans. However, the harsh reality is that – from an outsider's perspective – all will have been for nothing unless these changes transmogrifies last year's team into a championship caliber machine.
Cheers and Go Irish!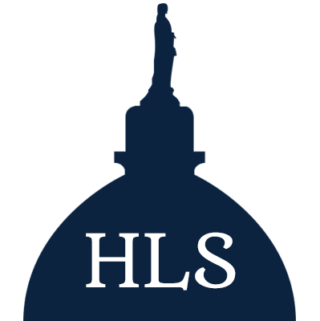 Latest posts by BJ Konkle
(see all)