During Tuesday's edition of College Football Daily on ESPN,  analyst Kevin Carter shed some "Lyght" on the quarterback battle currently ensuing between Malik Zaire and DeShone Kizer. Carter was an NFL teammate of Notre Dame's defensive backs coach, Todd Lyght, during their days on the St. Louis Rams. Carter name drops Lyght as his informant in the following exchange with fellow analyst Brendan Fitzgerald:
Well, I actually spoke to my good buddy Todd Lyght, fellow Super Bowl 34 champion and all-pro defensive back, who is the defensive backs coach with the Fighting Irish, and he told me just yesterday that DeShone Kizer looks to be the guy. Everything points to the fact that he runs the offense better. He has the arm strength to make every throw. He is a better pocket passer. And how Brian Kelly wants this offense to look, he is the guy. But, not so fast. Brian Kelly really likes the way this team responds to Malik Zaire. And Todd himself told me, he said, 'Look, man, when we're in practice, Zaire gives us fits with extending plays with his feet. He has the arm strength to make all the throws as well, but with him, you can change the launch point, you can do so many things, and he's just a nightmare to get off the field on third down.
Let's break these comments down a little further. First off, I doubt Kevin Carter gets the inside scoop from Todd Lyght ever again after putting him "on the record" of a nationally covered quarterback battle after only the third practice of fall camp. If I was Lyght, I'd tell ole Kev to kindly lose my number.
With that being said, Carter elaborates that Kizer has the arm strength to make every throw, is a better pocket passer, and runs the offense better – specifically the way Brian Kelly wants the team to look. Playing devil's advocate (while fully disclosing my bias and trying to take off my #TeamZaire hat), who's to say how exactly Brian Kelly wants the offense to look? With Kizer at the helm, one would imagine the offense would look more like a pro spread style. With Zaire, one could argue, the offense could be more dynamic and run oriented. The idea of a three headed rushing monster composed of Folston, Adams, and Zaire sure seems like an appetizing game plan to scheme around, especially considering they will be running behind future NFL linemen in Quenton Nelson and Mike McGlinchey.
But the sheer size of Kizer physically and the size of his body of work from last year aren't easy to overlook, nor should they be. Lyght – through Carter – appears to hedge his "Kizer looks to be the guy" bet by explaining that Zaire is also more than capable of making all of throws with the added superior threat of extending plays with his legs. The only sure fire bet is that the quarterback battle is still very much undecided, and it's hard to think Brian Kelly could go wrong either way with the embarrassment of riches at quarterback that the Irish currently possess.
You can watch the full segment of Kevin Carter and College Football Daily here, thanks to Pete Sampson at Irish Illustrated.
Cheers and Go Irish!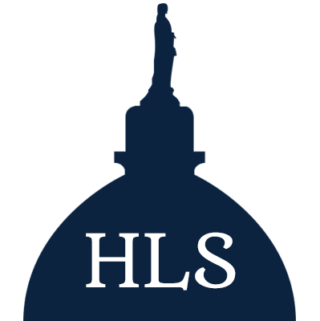 Latest posts by BJ Konkle
(see all)