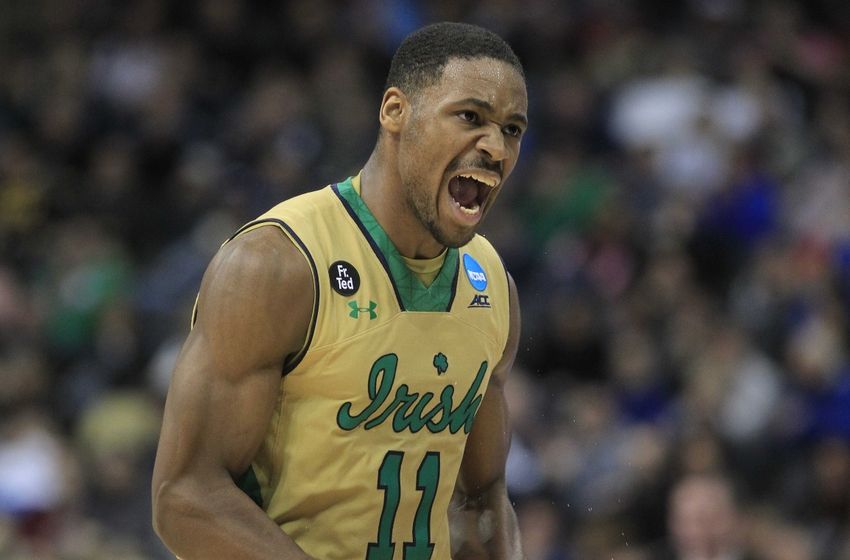 With the departure of Demetrius Jackson, the Irish lose a leader, an INCREDIBLE athlete and perhaps the most well-defined set of shoulders in all of college sports. As a projected lottery pick, there is no doubt that Jackson deserves to play in the NBA and even has a potential to grow into an all-star caliber player. Anyone else note the Russell Westbrook similarities? Jackson's speed of play – as well as his athletic build – are both eerily similar to that of Westbrook. When it comes to the speed factor, both players show-off different gears, often jumping from 1st into 4th before you can yell 'Dunk!' It's going to be fun watching Jackson at the next level. As a side note, I am really looking forward to Jackson's pre-draft vertical jump. Can he beat the 44 inches put up by our very own Pat Connaughton in 2015?! I wonder.
Matt Farrell has quickness, great ball-handling and intelligent offensive play. A Matt Farrell turnover is very rare, while a Matt Farrell 3-pointer drops more often than expected. Farrell's ball-handiling, energy and heady play were both needed and on display in this year's tournament. However, though I can relate to the man, Farrell's size is an issue when it comes to guarding top tier talent in the ACC and beyond. That being said, size isn't everything. I'd like to see Farrell get scrappier on defensive. Going for steals, diving for loose balls and reaching in the lanes are areas that Farrell needs to bring into his overall game if he wants to make his lack of size a non-factor.
I chose this picture of Rex because it is a perfect illustration of 'Rex Pfleuger Defense.' Here he is, going up against one of the most talked about guards of the 2016 season in Marcus Paige, who looks more than a little rattled by Rex's close proximity.
During the tournament, Rex showed Irish fans an incredible tenacity on the defensive side of the ball. The high flyer (Pfleuger definitely means 'flyer' in the old Germanic) can block centers, as he showed against Michigan. In addition, his help-defensive is very impressive and a welcome sight to any Irish fan.
I obviously have a crush on Rex's defensive ability. However, questions still remain on the other side of the ball. Can Rex show improvement when it comes to his ball-handling? Can he become more aggressive in terms of attacking the basket? This year we saw glimmers of hope, but mostly we saw Rex giving the ball up to Jackson or Vasturia pretty much the second he caught it. I firmly believe that without Rex we are out round 1 (patent pending 'Rex Pfleuger defense'). Without Rex we are out round 2 (the tip of a lifetime). So, needless to say Rex is already a vital part of the team. I can't wait to see him throw down his first jam in the lane. We know he's got the hops!
Temple Gibbs is young, but highly recruited 4-star athlete. According to some pro-scouters his greatest strength is, in fact, his physical strength. Watching Temple's highlights, I instantly thought of Andre Miller as a comparison. Andre Miller, perhaps the most underrated basketball player of all time, used strength and intelligence (often referred to as old-man savvy) to make a successful career for himself.
So, much like Andre, and very unlike Demetrius, Temple Gibbs will not be leaping out of the stadium anytime soon. However, nothing but overall growth is stopping him from being a smart distributer and scorer for the Irish in year one.
The question is how fast can he transition into the college game? How much talent does Gibbs possess? As a four star athlete, I wouldn't be surprised to see him starting day one, but as an incoming freshman there may be some growing pains. Only time will tell. Depending on Temple's development this may be a question saved for next year. But I am interested to see if Temple can show us a post-up game (much like Andre Miller) as a way to take advantage of his strength against smaller guards.
Last year, Mike Brey had it pretty easy when it came to replacing the point guard position, simply sliding Jackson over as Grant's replacement. There was nothing much to it, of course, besides pushing Jackson to be more vocal and aggressive.
This year, however, is a different story. Barring a breakout into stardom by one of the three mentioned above, I am picturing our point guard of 2016-17 to be less individual star power and more of a three-headed monster (even four if we add Vasturia to the mix). Still, many questions remain. Can Farrell play defense against the large guards of the ACC? Can Pfleuger be aggressive on offense as well as defense? How good is Temple Gibbs and is he ready for college ball? Brey has questions to answer and big shoes to fill, but he also has plenty of talent to work with. Let's GO IRISH!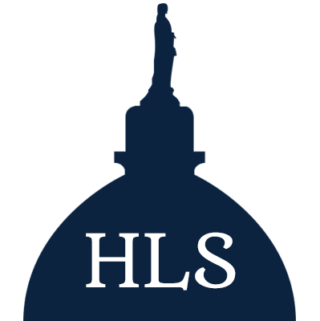 Latest posts by EricStFrame
(see all)