Notre Dame has only faced the NC State Wolfpack once in school history. The lone meeting took place in 2003's Gator Bowl, when Philip Rivers and the NC State Wolfpack beat the Irish 28-6. It is time for the Irish to even the series, but it won't be easy. NC State has been to two straight bowl games and is considered a program on the rise.
NEW OFFENSIVE COORDINATOR
The major change for the Wolfpack this year will be a new offensive coordinator by the name of Eliah Drinkwitz. Last year, under Drinkwitz, the Boise State offense was ranked 15th nationally in scoring (39.1 points per game) and total offense (501.3 yards per game). Athlon Sports also noted that the Broncos were just one of 10 FBS schools to average at least 39 points and 500 yards of offense per game. Although the ACC will surely have more talented defensive units than those in the Mountain West Conference, Drinkwitz has a proven track record of scoring and winning in bunches. He was also part of the Auburn Tigers team that won a national championship in 2010.
REPLACING A STAR 
Last year, star Quarterback Jacoby Brissett led NC State with 33.2 points per game, the third highest average in school history according to AthlonSports. Brissett's replacement will be either redshirt sophomore Jalan McClendon or redshirt freshman Jakobi Meyers. Meyers isn't a big quarterback (6-2, 188), but he is a dual threat. McClendon is built more like Brissett (6-5, 212) and he has also been in the program a year longer than Meyers.
Another option for NC State is graduate transfer Ryan Finley, who was a Drinkwitz pupil at Boise State. While, McClendon is still the favorite, Finley has a shot because of his knowledge of the system and the coordinator according to College Football News.
BRIGHTER DAYES AHEAD 
The Wolfpack will welcome the return and recovery of running back Matt Dayes. Last season, Dayes rushed for 865 yards before tearing a ligament in his toe with five games to play. His 6.5 yards per carry ranked third in the ACC, trailing only Florida State's Dalvin Cook (7.4) and North Carolina's Elijah Hood (6.7).
THE EXPERTS TALK DEFENSE
"Under coordinator Dave Huxtable, the defense has improved incrementally the past two seasons. Expect the trend to continue in 2016. The D is one of the hidden gems in Raleigh, especially with so many starters back from a year ago. The line is not just talented but also deep, sporting a thick rotation of playmaking ends and tackles. DE Bradley Chubb and NT B.J. Hill are the headliners, but they'll get plenty of help and breathers from the supporting cast. The Pack linebackers are scrappy, including leading returning tackler Airius Moore and a trimmer Jerod Fernandez. … For this defense to take the next step, the secondary must do a better job of keeping the ball in front it. That'll require corners Jack Tocho, Mike Stevens and converted wide receiver Johnathan Alston to step up their coverage game"- Rich Cirminiello (collegefootballnews.com)
"The most experienced unit in 2016 will be the defense. NC State is projected to return eight starters on defense with the two headliners being linebackers Airuis Moore and Bradley Chubb. Moore had 77 tackles in 2015 with Chubb recording 69 stops while leading the team in tackles for a loss with 12.5. NC State finished the 2015 season 29th in total defense, giving up an average of 350.7 yards per game." – Antwan Staley (AthlonSports)
BEFORE PACK-IRISH
With a back-loaded schedule, there is a good chance that the Wolfpack will be 4-0 and ranked when they face the Irish. The game is Oct. 8 at NC State. It is 1 of only 3 true away games on the Irish schedule.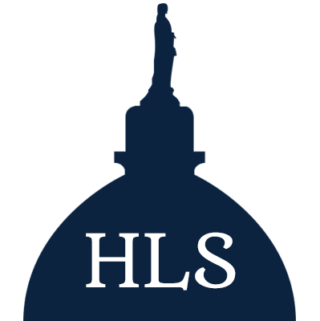 Latest posts by EricStFrame
(see all)