Another cold, snowy late Saturday afternoon in December inside Purcell Pavilion can only mean one thing: it's time for ACC conference play for Notre Dame Men's Basketball. The Fighting Irish entered conference play with a record of 10-3 and their opponent, the Georgia Tech Yellow Jackets, came into the conference play with a 6-6 record, having lost five of their last seven games. Going into the contest, GT held a 9-7 series advantage over the Fighting Irish; however, since the Irish have entered the ACC, the Irish have a 5-3 record against the Yellow Jackets. Let's get this game review started and see what happened in the final home game of 2017 with Mike Brey hunting down win 393 to tie Digger Phelps on the ND all-time win list.
As discussed in past articles, the Fighting Irish tend to get off to a slow start at the beginning of a game. Yesterday's contest was no different, but that doesn't mean that GT got off to a quick start either. A first possession turnover, missed lay up, and a missed jumper by the Irish, coupled with two missed jumpers and a turnover for GT, showed early sloppy play by both teams.
T.J. Gibbs started the Irish scoring with a three-pointer, but ball control and missed shots by both teams made for a long half. Swinging the ball quickly allowed GT to create a 7 point in the first half. The GT Zone defense lived to their mascot's namesake, swarming the Irish offense, preventing the Irish from making any real run of significance.
Trying to find a spark, the Irish used a nine man rotation while GT only rotated six.
The Fighting Irish needed to get to halftime and discuss what adjustments need to be made as GT went into the locker room with a 28-23 lead over the Fighting Irish. GT was 10-26 from the field, 3-8 from three-point range, and 5-11 from the free throw line and seven points from the bench. The Fighting Irish were 9-27 from the field, 3-10 from three-point range, and 2-3 from the free throw line. Bonzie Colson led all Irish scorers with 8 points and 6 rebounds and Matt Farrell followed close behind with 6 points (2-4 from three-point range).
Coming out for the second half, the Irish knew they had to play a different game. I can tell you they did just that.
The Irish came out of the locker room and were off to the races. T.J. Gibbs shot a three-pointer that brought the 8,441 fans in attendance to their feet. The Irish went on an early 6-0 run which gave them the lead. The Irish surrendered the lead briefly, but continued to apply the pressure. John Mooney brought the crowd to it's feet with a monster slam dunk on the home end of the court. Martinas Geben got in the the dunking spree as well with two consecutive dunks and was en-route for his third when he got fouled. The Fighting Irish lead went as high as 14 points.
With much better handled ball play, coupled with the patented Irish drive-and-score offense would lead the the Irish to it's first ACC win of the season, improving to 11-3 overall with a 68-59 win over the Yellow Jackets. The big change was the Fighting Irish ability to break GT's Zone defense and move up and down the court.
The Irish had 13 second chance points, 20 points in the paint, and were 13-15 from the free throw line. Colson led all scorers with a double-double 22 points with 17 rebounds. Geben was next with 12 points and 5 rebounds.
Rex Pflueger pitched in with 11 points and 7 defensive rebounds; however, Pflueger needs to figure his game out. He continued his trend of showing signs of not having confidence and indecision on what to do with the ball. Hopefully, this is something he can rectify quickly.
In the post game presser, conference Coach Brey's opening statement said it all. "That was a grinding ACC game and we certainly expected a hard game. I thought our defense helped us escape with a win today. We changed defenses and their zone was very difficult to deal with, especially with their shot blockers back there. It really took us a half to figure it out. I thought in the second half we got into a better rhythm. Our passing took over and to be 1-0 in league play and it will be a good New Years Eve."
When asked about what halftime was like in the Irish locker room, Coach Brey responded that Bonzie and Matt were fabulous, hearing them before he got in there to tell his team to stay relaxed as he felt GT worked way more minutes.
In regards to second half play, Coach Brey said "that's the half you want to play well. You have heard me say you need to play the first half to get to the second half. I just don't want to screw up the second half."
I closed the press conference with a question about the team's overall health after the break. Coach responded, "Everybody came back healthy and refreshed. I think the guys that needed rest got the rest they needed and the guys that needed to get into the gym and get their cardio going did that."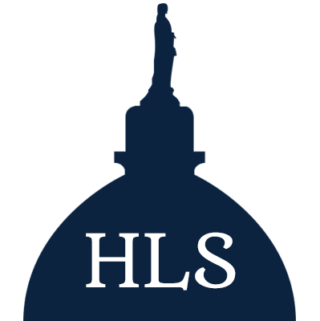 Latest posts by George Bashura
(see all)