In one of the featured college football games this week, the #12 Michigan State Spartans will make the short trip to South Bend to take on the #18 Notre Dame Fighting Irish.
Both teams see this game as an opportunity to add a notable, significant win to their postseason resume. For the Spartans, a win essentially guarantees them a top-ten ranking in next week's polls, especially with #2 Florida State vs. #10 Louisville and #3 Ohio State vs. #14 Oklahoma also on this week's schedule.
For the Fighting Irish, they need to seize any opportunity they get against a top team in the country. After a heartbreaking loss to Texas in week one, the Irish cannot afford another loss this early in the season. The Spartans are coming off a bye week and had two full weeks to prepare for this game. Let's see how the Irish stack up against Sparty as we dive into this week's matchups.
Torii Hunter Jr. vs. Darian Hicks
Senior captain Torii Hunter Jr. may not be the leading receiver for the Irish so far, but is still the number one receiver. Hunter did not play in Notre Dame's game against Nevada due to a concussion he suffered in the third quarter against Texas. Hunter is very confident he will play against MSU, as he was basically a full participant in practice this week, going through one-on-ones, seven-on-sevens, and 11-on-11. Hunter acted as a leader, as he did not make this about himself. He said: "It was also a good time for the younger guys to make some plays and put some pressure on them, get them some experience and everything like that."
Equanimeous St. Brown stepped it up with Hunter on the sideline, as the sophomore grabbed six balls for 85 yards. Even though St. Brown has better numbers than Hunter, MSU senior cornerback Darian Hicks will still focus on Hunter. DeShone Kizer and the offense will probably go after Hicks, who is prone to pass interference penalties for Michigan State. It'll be fun to watch this matchup of seniors all night.
Mike McGlinchey & Offensive Line vs. Chris Frey
Senior tackle Mike McGlinchey and the offensive line will have figure out how to stop linebacker Chris Frey. Frey was all over the field for the Spartans in their only game this season, totaling nine tackles in the MSU victory. McGlinchey is excited about the matchup saying,  "It's why I play college football. It's a really great opportunity against a really great defensive front. They're a hard-nosed, well-coached football team, and they're going to do a fantastic job of competing and playing hard."
The offensive line will have their hands full with a terrific linebacker trio that includes Frey, Andrew Dowell, and Byron Bullough, along with standout defensive tackle Malik McDowell.
Young Irish Secondary vs. Young MSU Receiving Core
The Irish secondary got thinner last week as they lost sophomore cornerback Shaun Crawford, who went down with a torn Achilles. Cornerback Devin Butler remains suspended indefinitely. Safety Max Redfield was dismissed from the team. Sophomore Nick Coleman and freshmen Julian Love and Donte Vaughn will be thrown into the fire in this big game. With R.J. Shelton banged up but ready to go, sophomores Felton Davis III, Madre London, and freshman Donnie Corley will have their chances to make plays against the young Irish secondary. Corley was recently suspended for prioritizing the Yankees schedule over Notre Dames. The Irish secondary has allowed 439 passing yards in two games this season.
The Irish have more at stake in this game, as they can't afford another loss this early in the season. The offensive line will be challenged up front, along with the young secondary. Brian Kelly will have to instill confidence in his young team, in what will probably be a playoff atmosphere at home on Saturday night.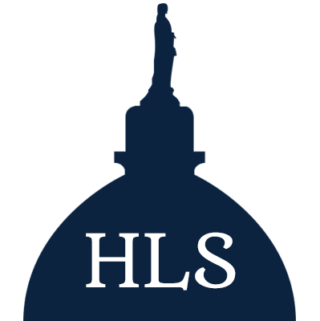 Latest posts by Steve Price
(see all)