When I came back from my podcast break, I said that the main goal of the show is simple: having fun and creating an entertaining show. When I go back and listen to what I've done so far and, quite frankly, while recording, I feel like the times I'm missing that simple goal is when I'm just talking to…well, no one.
So with that in mind, I decided that there was a need for a co-host on the show. Shane, aka SuperManTDJesus, aka the one that brings you awesome videos here on HLS, had mentioned that he had some interest in appearing on the podcast here and there. So I took that, ran with it, and asked him to join me as co-host.
EddieMac will still join for picks as always, but there will be no more segments (unless my work schedule hoses me) in which I'm just sitting around and talking to myself. I'm hoping this will create a much more entertaining product going forward. I know it was sure as hell a lot more fun to record than usual.
Before we hit the Roundup links, HLS Podcasts are now on Stitcher! I believe this puts us out on practically every podcast app now. If I'm missing your favorite, and the RSS feed won't work, let me know.
The Roundup
CFB Law & Order has some updates. Two should be filed under "not great". The first, Southern Cal's Osa Masina, being charged with rape and two counts of forceable sodomy in Utah is by far the worst. Penn State is still determined to stupidly honor Joe Pa and ignore all the victims that he could've helped. Thankfully, the NCAA provided a bit of levity in finding Stanford's Devon Cajuste guilty of violations that no one really cares about.
Urban Meyer's past got some more clarity. He ran a win-at-all-costs program at Florida and then inexplicably ran away only to return a year later to Ohio State. It turns out he was battling a major enemy: his own mind.
In case you didn't realize, Deshone Kizer is really good at sports. Like, really, REALLY good.
#NDFBIsDeterninedToKillMe. And we now have #SportsMath proof of this. Thankfully, things have been better in the BK era.
It's easy to overlook Alabama. Especially coming off a season in which you lost yet another coach, hired the interim, have proven nothing, and believe that makes you unbeatable–right, Southern Cal?
You can now enjoy Kirk Herbstreit's meet. I'm not joking.
Harbaugh believes that publicly sharing a depth chart is wrong. Because of this, Colorado decided to have a little bit of fun and hide their own depth chart in the best and most creative way possible.
There's also a football game happening. No real links to share here, but be sure to stick around after the news roundup to hear our thoughts on Notre Dame taking on Michigan state.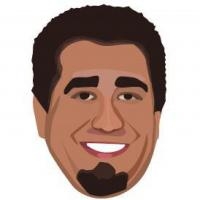 Latest posts by Ryan Ritter
(see all)