Both the Notre Dame Fighting Irish (1-2) and the Duke Blue Devils (1-2) have been disappointments so far this season.
The Irish came into the season with high expectations but couldn't prove themselves against big-time programs. On the other hand, Duke lost to programs they needed to beat – Wake Forest and Northwestern – to even stay relevant in the ACC. Both teams' only wins came against weak opponents, as Notre Dame beat Nevada 39-10 at home and Duke crushed North Carolina Central 49-6 in the season opener.
On the offensive side of the ball, both teams have surprisingly put up almost identical numbers at this point in the season. It should be noted that Notre Dame has played much tougher opponents. Nevertheless, the stats are eerily similar. The Irish have averaged 429 total yards per game while the Blue Devils have averaged 433. Both teams have averaged exactly 262 passing yards per game and the Irish have out rushed the Blue Devils by 13 yards, 167 to 154.
Notre Dame needs this win in the worst way, as a loss to Duke would undoubtedly end their season in mid-September. You cannot take any win for granted at this point, as the Irish will basically need to win the remainder of their games to have any playoff chances. Here are three key matchups to look for as the Blue Devils travel to South Bend to take on the Fighting Irish.
Quarterback Battle
Obviously these two players don't play directly against each other, but the difference in the level of experience and play is a major factor coming in. For the Irish, junior quarterback DeShone Kizer is flying up NFL draft boards, possibly being the #1 overall pick if that team is need of a quarterback (cough, the Cleveland Browns, cough).
Kizer has 715 passing yards this season with nine touchdowns, two interceptions, and a completion percentage of 63 percent. Despite the loss, Kizer is coming off a very good game against Michigan State, a team with NFL talent on defense, throwing for 344 yards and two touchdowns. The Blue Devils' pass defense ranks 34th in the country with 181 pass yards allowed per game, but it's hard to judge those numbers as they come against the likes of North Carolina Central. If Kizer truly is a top NFL prospect, he shouldn't have many problems against Duke.
The Irish must exploit Duke's freshman quarterback Daniel Jones. Don't let his 800 passing yards fool you, as it comes off 111 pass attempts includes only two touchdowns (both against North Carolina Central). Jones holds onto the ball for too long, leading to a forced throw or a sack for Notre Dame. The Irish have allowed an average of 240 passing yards per game this year, but, once again, that comes against Texas and Michigan State. Expect the defense to step up and give Jones problems all day.
Notre Dame's Offensive Line vs. Duke's Front Seven
The Blue Devils have caused havoc in the backfield so far this season. The defense has produced the third most sacks in the country with 14 along with 25 tackles for losses and 17 QB hurries. The Notre Dame offensive line must be accountable for senior defensive tackle A.J. Wolf (3 TFL, 3 sacks), senior cornerback Devon Edwards (3 TFL, 3 sacks), and senior safety Corbin McCarthy (3.5 TFL, 1.5 sacks). With pressure coming from Duke's secondary, Kizer has the perfect opportunity to show NFL scouts he can identify defenses and call out the correct blocking adjustments at line of scrimmage to avoid Duke's pattern of putting pressure on the quarterback. Kizer is a freak of an absolute who was actually drafted by the Cubs out of high school before choosing to pursue football at Notre Dame.
Individual Matchup: Jerry Tillery vs. Interior of Duke Offensive Line
Notre Dame sophomore defensive tackle Jerry Tillery has been one of the best players on the Irish defense this season. In three games Tillery has recorded 11 tackles and two sacks on a limited snap count, about 29 plays per game. After the Michigan State loss, Brian Kelly praised Tillery's performance saying, "He was our best defensive lineman on Saturday. Played his best game since he's been at Notre Dame." Two weeks ago Wake Forest exposed the offensive line of Duke, only producing 37 rushing yards. Tillery should take advantage of the interior of the line, including redshirt freshman Zack Baker at left guard and new starting center Austin Davis.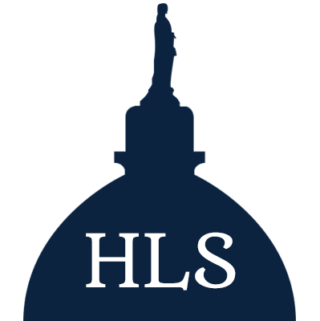 Latest posts by Steve Price
(see all)