You can have the best playmakers in the country, whether it be wide receivers, cornerbacks, or running backs, and it doesn't mean you are going to win. The game of football is won up front, in the trenches, with the big boys. If you missed it, we covered Mike McGlinchey of the offensive line. In this installment of Know Thyself, Know Thy Enemy, we cover the players who take a pounding every year: the defensive line.
For The Irish: DT Jarron Jones (Sr.), 6-foot-5, 315 lbs
After missing the entire 2015 season to a torn MCL, the senior defensive tackle is primed to end his Irish career in a big way. The Irish faithful last saw Jarron Jones at Notre Dame Stadium on Nov. 22, 2014 in a game against Louisville. Jones had a successful year in 2014, recording 40 tackles, 7.5 for loss, and 1.5 sacks. Jones also has blocked four kicks in his career, two shy of the Notre Dame all-time record. It takes a special type of 315 pound man to barrel through another large man, jump, then block a kick in just about a 2-3 second range.
It is that type of athleticism that makes Jones a top NFL defensive line prospect despite his injury history. Jones underwent surgery after a suffering a Lisfranc injury – basically a bone break mid-foot. NFL scouts see the upside to Jones, comparing him to 2014 46th overall pick Stephon Tuitt. Both players are strong, athletic, lengthy, and are versatile in defensive front schemes. Jones' strengths include his quickness, flexibility, power, and length. Jones is projected as a late second round pick in pre-season mock drafts.
The talent for Jones is clearly there, but Brian Kelly's number one concern is obviously his ability to stay on the field. In a defensive line rotation that includes sophomores Elijah Taylor, Jerry Tillery, and five-star recruit Daelin Hayes, Jones and fellow senior Isaac Rochell will be the leaders on the defensive line.
For The Enemy: Michigan State DT Malik McDowell (Jr.), 6-foot-6, 276 lbs
The junior defensive tackle will be the best defensive lineman the Fighting Irish play this season, as he may just be the best defensive tackle in the country. McDowell is listed a top 10 2017 pick and the first defensive tackle off the board. McDowell is the most talented player on the Spartans and will dictate personnel used on the defensive line.
In his 23 career games, McDowell has recorded 54 tackles, 17.5 for loss, 6 sacks, 2 forced fumbles, and 1 interception. The five-star recruit has been head coach Mark Dantonio's biggest recruit and earned second-team All-Big honors. Similar to Jones, McDowell uses his lengthy arms and athleticism to cause havoc on the defensive line.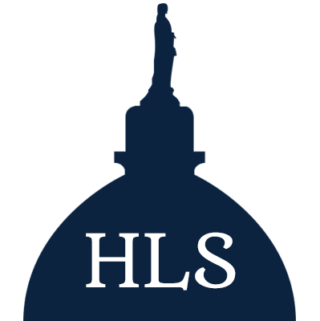 Latest posts by Steve Price
(see all)