This preseason series highlights Notre Dame's 2016 stars by personnel grouping and identifies who to watch on opposing teams. Today's position group: the running backs.
For the Irish: Tarean Folston (Sr.), Josh Adams (Soph.) & Dexter Williams (Soph.)
Heading into the 2015 with the questions at quarterback, I felt reassured that Tarean Folston would be stabilizing factor for the Irish. As a sophomore, Folston accounted for nearly 900 yards and a solid 5.1 yards-per-carry average.
Of course, that optimism ended in week 1 vs. Texas when Folston tore his ACL. Folston now returns to a backfield that is much more crowded. Freshman sensation Josh Adams, who set the Notre Dame freshman rushing record with 835 yards, will see a great deal of action. Dexter Williams, who was very impressive in the spring, also looks to play an increased role for the Irish this fall. However, it will be interesting to see if his recent arrest will cut into his playing time.
It will also be interesting to see if Coach Brian Kelly names a starter prior to the Texas game. So far, he has suggested the Irish will ride "the hot hand." That means that, at least in the early season, all three backs are likely to have opportunities until one clearly separates himself from the group.
For the Enemy: Texas' D'Onta Foreman (Jr.) and Chris Warren (Soph.)
D'Onta Foreman and Chris Warren – the Smash Brothers – will both present unique challenges for the Irish.
Both are big backs, as Foreman checks in at 6-foot-1, 250 pounds and Warren is 6-foot-2, 250 pounds. I suspect both will probably come into the opener closer to the 240 pound range.
Foreman last year rushed for 681 yards and a gaudy 7.2 yards-per-carry average. Warren put up 470 yards and a 6.6 yards-per-carry average. Both are also described as physical down-hill runners and they are clearly the strength of the Texas offense.
Texas Offensive Coordinator Sterlin Gilbert remarked in the spring that he had never had running backs that big in his offense before. A factor that will likely impact their overall effectiveness will be the quarterback play, which was very inconsistent last year. At this stage, Texas has yet to name a starter.
More concerning for the running game has been injuries along the offensive line. In the last two weeks, three of the five projected starters on the offensive line for Texas have been injured. Zach Shackelford (center), Tristan Nickelson (tackle) and Patrick Vahe (left guard) have all sustained recent injuries. Though it appears they will return for the Notre Dame, that is not set in stone at this point.
With the inexperience at quarterback, it is extremely likely that we will see a large dosage of the physical running of both Foreman and Warren. Given what the last physical runner on the schedule did to Notre Dame (Ezekiel Elliott), I'm very concerned heading into Sunday night!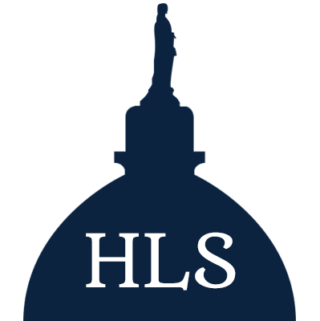 Latest posts by Jimmy Grant
(see all)