After dismantling a pretty solid N.C. State team the Irish stood at 8-1 with a ranking worthy of college football playoff consideration. Brian Kelly was reborn.
Notre Dame fans everywhere were putting yoga mats on their Christmas lists. #33Trucking was talking about delivering a Heisman. Mike Elko was lauded as genius.
But now, with a November, that at least from my standpoint, came out of nowhere, the Irish stand at 9-3.
Instead of playoff reservations, questions are swirling among the Notre Dame faithful. I have to be honest, I had my share of negative comments Saturday like "Brian Kelly…at 9-3. Seen this movie." and "Another big ND meltdown."
Fortunately, some much-needed rest has altered my perspective. Even if the Notre Dame administration thought about making change, could we guarantee it would be any better? Remember, the Michigan "Dream Hire" Jim Harbaugh? Michigan will finish the regular season unranked and he is exactly 0-3 against his biggest rival Ohio State. He also has yet to reach a Big 10 Championship game.
So if you are going that route, who are you going to bring in? Further, consider a winning the upcoming bowl game will give Brian Kelly his 3rd season of 10 or more victories.
For me at least, what makes this ending so frustrating is I can't and likely will never be able to figure out how it happened. We don't have the advantage of being at practice everyday. We don't see the day-to-day preparation.
I heard various talking heads weigh in. Notre Dame was too predictable vs. Miami. Miami Head Coach, Mark Richt, even took a subtle swipe at the Irish by admitting as much. Ok, yeah I get it. People knew Notre Dame was going to run the ball. Too predictable, blah, blah, blah.
Funny…I wonder if USC knew the Irish would run it a bunch? Sure didn't seem to matter in that game.
There seemingly weren't any major injuries. Sure the Irish had some guys banged up, but everyone does by the time you get to November.
I refuse to believe the standard reply of "the Coaches didn't have them ready". After charging to an 8-1 start and having your team ready to play, the coaches just mailed in November? I don't think so.
If there is any answer to me it is the schedule. The Irish banged heads with 10 teams that will be playing in bowl games this post-season. If anything, Notre Dame seemed physically and maybe mentally sapped down the stretch.
I'm going to say this now, and I've suggested this before, you cannot play this schedule in this day and age and consistently go 11-1 or 12-0. This type of schedule leaves exactly no margin for error and no breathing room.
Look at next year: Michigan, Stanford, at Virginia Tech, Pitt, at Northwestern, Florida State, and at USC. That doesn't even include the yearly match-up with Navy.
I know people will blow me up….."Duh, we've always played a tough schedule". Yes, and people used to use outhouses too, so what. Play a tough schedule not one that borders on ridiculous. Otherwise, we all better start viewing 9-3 finishes differently.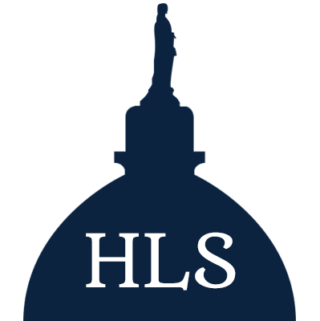 Latest posts by Jimmy Grant
(see all)