It's been a while–bowl season to be precise–since I've graced the pages of HLS. A lot has happened since I've been gone: a dramatic win in the Citrus Bowl that helped to wash away a difficult November of Notre Dame football, a litany of injuries in for men's and women's basketball, making for a long winter, and a stellar season of Irish Hockey storming through the Big Ten that helped ease the pain.
Then came February 13th, 2018.
As many of you know on this day, Notre Dame lost their NCAA appeal and was forced to vacate football wins from the 2012 and 2013 season for academic misconduct by a student-trainer. That means, officially, the Irish finish 0-1 in 2012 and 0-4 in 2013. The wins, apparently, did not happen. So I guess my trip to New York to see the Pinstripe Bowl in 2013 did not happen either. Will the NCAA be refunding my money for tickets and travel? I highly doubt it.
I came away from this ruling completely disgusted and essentially feeling perhaps I was done with college sports. A University that shielded and covered up child sexual abuse had their vacated wins restored while a university that self-reported an incident involving cheating among a student-trainer and some football players had wins vacate–are you flipping serious? Oh by the way, another University committed 18 years of academic fraud with essentially fake classes for athletes and received no penalties.
In February of 2018, I was done with the NCAA and maybe college sports for good. I view and still view the NCAA as a bunch of "corrupt, good ol' boys" profiting off the backs of athletes. No thanks, I've had my fill.
But I wasn't done. I missed Notre Dame.
I saw an injured and depleted men's basketball team almost fight their way into the NCAA Tournament. I watched a women's basketball team that had even worse injury luck find their way back into the Final Four and win a national title. Then Cam Morrison happened at 9:23 of overtime in the Big 10 Hockey Championship, giving the Irish a victory over hated Ohio State and a Big 10 Championship in their first year in the conference. Then Jordan Gross happened with 3:36 remaining in the 1st overtime of the NCAA Hockey tournament. The following day, Dylan Malmquist stunned Providence with 27 seconds remaining sending Notre Dame back to the Frozen Four for the second year in a row.
Finally, this past weekend, Notre Dame women's basketball happened. A team greatly depleted by injury summoned an inner fortitude and toughness that probably only they realized they had and defeated UCONN in overtime on Arike Ogunbowale's late heroics. As I watched a joyous team dance the Irish Jig with their coach, I went to my computer relive sheer elation of Dylan Malmquist and his hockey teammates from the week before.
Then it hit me all over again those moments are why Notre Dame is great–student-athletes working together for a greater cause.
The NCAA is garbage it is an archaic, poorly run, monstrosity, that I would love to see disbanded. The rest of college fans, administrators, and the media, you can have the NCAA, I'll have Notre Dame, thank you.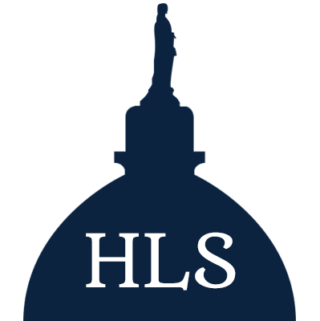 Latest posts by Jimmy Grant
(see all)