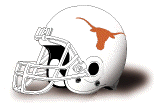 Notre Dame isn't the only team with a vital quarterback decision looming in the near future. Texas, ND's opening opponent, also has their own quarterback battle brewing in Austin. The field has narrowed itself down to two contenders after redshirt sophomore Jerrod Heard removed himself from the competition two days ago, opting to switch positions to wide receiver. Heard saw action at quarterback last year for the Longhorns starting 10 games while throwing for 1,214 yards, rushing for 556 yards and scoring 8 total touchdowns as a redshirt freshman. With Heard out of the quarterback picture, Charlie Strong will have to decide between talented true freshman, and Texas native Shane Buechele (composite top 10 dual threat quarterback of the 2016 recruiting class per 247sports), and senior Tyrone Swoopes (who the Irish held to just 7 completions of 22 attempts for 97 yards and no touchdowns in last year's opener).
Longhorn fans are infatuated with Buechele (as most diehard college football fans are with talented freshman) and believe that he needs to be the starter come September 4th. Knowing what we know about Swoopes – a serviceable quarterback (at best) who was relegated by Heard for much of the 2015 season – it's not too far-fetched to believe that Buechele will indeed be the starter against the Irish. Why is this important for Notre Dame?
If the Irish are faced against a true freshman in his first football game as a division I quarterback, then defensive coordinator Brian VanGorder and the Irish defense have no reason to not pin their ears back and make sure it's a rough outing for the frosh. As mentioned, the Irish obliterated Swoopes (then a junior) and the Texas offense last year, only allowing 103 yards total passing, 60 yards rushing and only one lonely field goal. The Longhorns were admittedly going all in on their youth at many key positions last year, however trotting out a true freshman under the lights in prime-time Sunday night football against the Notre Dame Fighting Irish in the first collegiate game of his career is an awfully large task to shoulder for an 18 year old kid. This potential baptism by fire fiery inferno of hell should have the Irish defense salivating. As complicated and confusing as the BVG defensive scheme has been for our own defense, one would certainly hope that the gauntlet would be thrown down and a complicated game plan will be cooked up against opposing quarterbacks – especially true freshman quarterbacks that have never played a down of division I football before.
As alluded to above, it's a very real possibility that Buechele will in fact be the starter considering the guy who played the most at the position the year prior (Heard) has chosen to play wide receiver this year. It will be critical that BVG and the Irish defense start fast and wreak havoc on the true freshman at quarterback. Considering the defensive personnel's experience within VanGorder's dreaded NFL-esque scheme, you would expect Notre Dame to get in the freshman's head.
To put it another way, any success that the Texas quarterback has could require a sincere soul-searching of where to go and what to do defensively in the mind of every Irish fan (and coach) in the land. Texas has improved at multiple positions and will be far more experienced as a whole this year, but Charlie Strong may be putting his career in the hands of a true freshman, which should had better bode well for the Irish.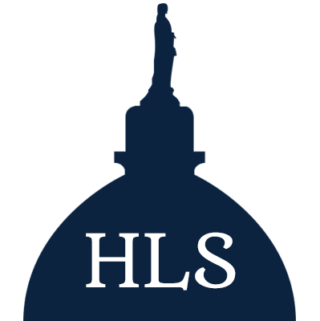 Latest posts by BJ Konkle
(see all)