At this time in July, as families travel across the country, grade-school children catalog their new experiences so they can write those all-important "what I did on my summer vacation" essays.  At this very same time, across America, sports journalists are sloughing off the blackened husks that used to be their integrity and are skimming the sewers of half-truths and scurrilous gossip, as they prepare to smear Notre Dame in the style of angry chimpanzees with handfuls of their own filth.  This they do in order to produce those all-important Irish narratives that drive up their readership and sicken our fans with rage.  It's just business; and it works every time.  But I'll take the fourth-grader's paean to the Grand Canyon over any of the annual hatchet-jobs that are about to start proliferating like pernicious fungal infections in an unclean shower.
Since today is a day for predictions here at HLS, let's try to predict what shade of yellow narratives our friends in the press will conjure about us all too soon.
2013 Will be the Season When the Luck Runs Out for the Irish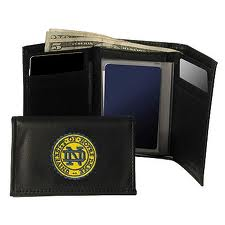 Has any college football program ever built a less convincing 12-0 regular season?  The two highly improbable overtime victories were just part of comic opera that saw the Irish stumble and fumble their way to 12 wins that could have gone either way up to the very last second.  It is safe to say that Notre Dame's much-vaunted 12-0 could just as easily have been 0-12.  And that poses a troubling question: Who exactly helped the Irish in the critical moments when they "miraculously" fell into specious victory after specious victory?  While the highly superstitious (and some would say, religiously fanatical) Notre Dame fan base points to a discredited former entity known as god, sources within several conferences are 80% certain that the luck of the Irish really is green – as in greenbacks.  As in there will soon be a push to investigate not just the patently bribed officials from the Stanford and Pittsburgh games, but all the referees, umpires, linesmen, and judges, many of whom are known either to have family in the State of Indiana, or to have actually stayed at hotels in or near South Bend itself.
Irish Need to Shake off Demons before they Shake Down Thunder
After a shaky 12-1 season, plagued by scandal after scandal, Notre Dame needs to place the focus back on the football field if the Irish hope to do better than their usual 6-6 and meaningless bowl appearance.  The perjurious Heisman campaign built on a non-existent dead woman (about whom Notre Dame's administration has shown scant concern) is as nothing compared to the massive cheating scandal that felled the only player with any talent on their offense, quarterback Everett Golson.  The unseemly haste with which the administration sacrificed Golson makes it clear that the plagiarism, ghost test-takers, and handing out of answer sheets to football players before exams, goes much deeper than just this individual, according to a highly placed source who is 80% certain the entire team is involved.
Internal Strife at Notre Dame Likely to Undermine Irish Season
Notre Dame football may have returned to glory last year, with an undefeated regular season and an appearance in the national championship game; but the notoriously fickle (and some would say, religiously fanatical) Irish alumni have already written Brian Kelly's obituary.  It's not just that he conducted a half-year-long affair with the Philadelphia Eagles – a flirtation that began before Notre Dame's plane even touched down in Dublin.  It's that Kelly, the scion of a famously corrupt Boston political dynasty, has spent more time recruiting cronies inside the Notre Dame administration than he has recruiting mediocre-to-poor high school players.  What is the purpose of all of Kelly's Machiavellian machinations within the gilded administration building: He wants a new stadium – one big enough and flashy enough to match his outsized ego.  Knute Rockne's push to get the intransigent and old fashioned alumni of his day to allow the construction of the very stadium now in danger drove Rock to an early grave.  Now the grandsons and great-grandsons of the Judases of 1930 are sharpening their knives for Kelly who, though successful on the field, has committed the Cardinal Sin at Notre Dame: he has threatened the field itself.
In the Emerald City of Irish Football, Who's the Phony Wizard?
Shakespeare had some disparaging things to say about lawyers, but at Notre Dame one lawyer is essential to the Irish taking the field.  How is it that star quarterback and Irish darling Tommy Rees managed to avoid an almost certain grand jury indictment for attempted murder of a police officer?  How is it that a century-old contract to play Michigan suddenly developed an escape clause that just happens to benefit Notre Dame to the tune of tens of millions of dollars in lost revenue for Michigan?  How is it that a football powerhouse can get away with robbing a talented young scholar-athlete, just beginning his college career, of an entire year of eligibility, just because he forgot to dot an "i" and cross a "t" on a meaningless form letter?  Meet Jack Swarbrick, the man who wields the law like a shillelagh.  The amazing Mr. Swarbrick is the "wizard" behind the curtain in each of these underhanded – though technically legal – maneuvers to keep a gasping Notre Dame in the national conversation for yet another year.  But sources close to a bar association are 80% certain that Swarbrick isn't even a lawyer, since he admitted in the press conference where he whitewashed Notre Dame's shameless attempt to capitalize on the death of a fictional California woman, that he's 'not allowed to practice law anymore'.  An uncharacteristic slip for the cagey Swarbrick.
Notre Dame Gives Underage Players Alcohol  Every Week
In violation of State, Federal, International, and most important, NCAA law, the University of Notre Dame, founded and maintained by a secretive cult of foreign priests, reportedly gives wine to football players under the age of 21 at least once a week.  A source from the Soviet-sounding "Notre Dame Campus Ministry" reports that he's 100% certain that any football player or student of the Catholic faith can be plied with wine daily, and that this occurs on a massive scale in student dormitories every Sunday night.  The source wanted very much to be named in this article, but the authors prefer to keep his name anonymous so that he can avoid retribution by the Notre Dame alumni who many believe to be religious fanatics.
Irish Drop Michigan in order to Add Perennial Creampuffs Florida State and Virginia Tech
Dangerously Overweight Squirrels Cause Many to Question Notre Dame's Commitment to Proper Rodent Care
 How Long Will Notre Dame be Allowed to Exploit Downtrodden and Poverty-Stricken Irish Americans with Racist Leprechaun Mascot?
And just you wait – it's only a matter of time before one of these sports writers discovers the unspeakable scandal that we've been covering up and keeping quiet for a very long time now…
Notre Dame Keeps Physically Disabled Bell Ringer Imprisoned in Church Tower
EFS CSC
Latest posts by Father Sorin
(see all)