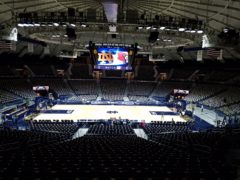 While this is my first season covering Notre Dame sports, I have been a Fighting Irish fan all my life. I have also been a fan of overtime basketball. Tuesday night's game against Louisville allowed me to combine those two of my favorite things.  Coming into Tuesday night's match-up, these teams had played nine overtime games, including the incredible five OT game back in February 2013. Candidly, I was hoping for something similar at the end of Tuesday's game, which was already shaping up to something special with the announcement, earlier in the day, that Matt Farrell was returning to the Fighting Irish line-up.
DJ Harvey opened up the Irish scoring with a huge three-pointer and brought Purcell Pavilion to a loud thunderous roar. Those three points ended up being his only points for the evening. Harvey was helped off the court with 8:25 remaining in the first half. Prior to Harvey's exit, Matt Farrell was putting on a clinic that electrified the majority of the 9,076 fans in attendance. He scored 15 points on 6-11 shooting from the field, including 2-5 from three-point range in 18 minutes of play. The three-pointers were back-to-back and the fans showed him the love he deserved. After one half of play the Cardinal took a 30-28 lead into the locker room.
TJ Gibbs was the star of the second half. The Louisville defense determined to shut down Matt Farrell, who they held to 5 points in 20 second-half minutes. Still, Farrell's very presence opened the door for Gibbs, who contributed 10 points, including 2-3 shooting from three-point range. John Mooney got in on the three-point parade, sinking two of his own. With Farrell and Gibbs leading the way, Martinas Geben quietly worked his way into a night to remember. He scored twelve points, including 2 monster slam dunks.
At the end of regulation, the score was tied at 62. I got my overtime wish! Martinas Geben flourished in the extra frame, adding six more points on perfect shooting. He also blew up the Pavilion with a mighty slam dunk. Nikola Djogo did his part to excite the crowd. His three-pointer in between Geben's points forced the game to a second overtime.
In second overtime and the score knotted at 71, Geben continued to have the hot hand. His four points in the second overtime set him up for a career performance: a double-double, 22 points and 17 rebounds, and 42 minutes of play. Matt Farrell's three points brought his evening total to 23. In his first game back from his ankle injury, Farrell logged 48 minutes, he shot 8-25 from the field including 4-14 from three-point range. Unfortunately, for all the good, The Irish came up short, falling 82-78.
Following the game, Coach Brey addressed the media. "I feel for our guys, cause there's another night we just really battled and we couldn't get over the hump." "I love our group, we were shorthanded again, we got twelve league games left thank God." Coach was asked about DJ Harvey's injury. "we are just hoping its cartilage, he will have an MRI on Wednesday, hopefully it's not an ACL."
Next up for the Fighting Irish are the Clemson Tigers. The game can be seen on Saturday on ESPN at 4 PM EST.
Go Irish!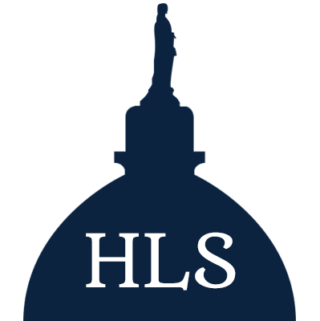 Latest posts by George Bashura
(see all)