As we are finally inching towards July and in desperate need of football content in our lives, I hope this piece does not ramble too much.
I remember being a ninth grader the last time Notre Dame won the National Championship. Back then, I thought his would happen regularly. Time and adulthood has proved otherwise, but still we press on.
It is funny how our fandom evolves or even ebbs and flows. I buy "The Shirt" every spring, for starters. I think it is a good cause, but more importantly it is a sign post leading to the start of the season.
For years, I was a buyer of the Blue and Gold preview Notre Dame preview magazine; however, I stopped buying after a particularly disappointing season and I thought the magazine had become "too optimistic". I'm happy to say I'm back now; in fact, I've already pre-ordered this season's edition.
In a summer that has been slow (as always no news is good news), I was heartened last week when Kirk Herbstreit took to twitter to sing the praises of Brandon Wimbush.
All about how much the Irish Defense can improve with new DC. Offense with Wimbush will be nasty! Brandon is gonna have a HUGE year! https://t.co/sHPiYwrZwY

— Kirk Herbstreit (@KirkHerbstreit) June 22, 2017
Over the years, Herbstreit and his buddies at Gameday typically don't fill the role of avid Notre Dame believers. Yet, here we are and with a simple tweet, we find some hope in the air!
I equate this time to waiting on the phone back in the pre-cell phone era. I feel like I'm back in high school waiting for my buddies to call, anticipating the endless possibilities of roaming the mean streets of suburbia on a Saturday Night! Or, even better, waiting patiently on a girl who I'm sure is going to call…yes possibilities.
But right now, is 4-8 far enough in the rear view mirror?
An inexperienced quarterback, zero collegiate starts…blah who cares about that.
Difficult early test versus Georgia (a dreaded SEC team) at home, no problem! See 2014 Music City Bowl vs. LSU.
What about all the coaching changes? Is that a problem? Nope…I see my beer glass more than half full on that one, especially given the chaos that ensued last year. Things on the coaching front simply have to be better, right?!
Trips to Michigan State, Miami, and Stanford…difficult but doable!
Yes, summer affords us the possibilities of Greer Martini morphing into Thor and turning in a Butkus Award caliber season. Drue Tranquill matches football IQ with enormous potential and makes plays all over the field on defense. The offensive line finds a consistency and dominance that eluded them too often last season, allowing Josh Adams to punch giant holes in opposing defenses.
If nothing else, summer is a time that rekindles my hope and rejuvenates my Notre Dame football spirit. The perceived and apparent blemishes our team may have can be carefully covered up by hope. At the end of last season, I thought that, given all the change, 7-5 was realistic, but the hope of summer has me thinking bigger!
Please, phone, ring soon!!!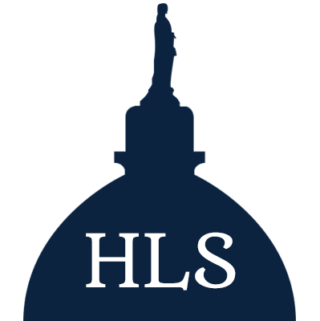 Latest posts by Jimmy Grant
(see all)