Unless you are one of those folks that keeps tabs on the Fulmer Cup, early July isn't exactly the time in which you expect college football news to break. Yet, here we are in the wake of Notre Dame's announcement that the Arkansas Razorbacks have been added the 2020 and 2025 schedules.
Now, I understand that, even in this barren desert of Irish football news, you may find it hard to get excited for games that are three and eight years away. To be fair, I'm right there with you; however, my excitement lies not with future dates with another SEC opponent, but rather how well ND and Jack Swarbrick have crafted their future schedules in the college football playoff era.
I've long hoped that the four-team playoff would force teams to see the value in scheduling tougher opponents, leading to more Power Five vs. Power Five matchups. With Notre Dame naturally having greater flexibility in their schedule as an independent, my personal hope was that the Irish would have a far better selection of willing opponents to agree to home-and-homes than they seemed to have in the BCS era.
That hope appears to have turned into reality with the SEC serving as the most willing dance partner. For all the hell I've personally given the majority of that conference for rarely travelling north of the Mason-Dixon line, take a look at what the Irish have put together starting this year through the time that the College Football Playoff contract expires in 2025:
2017: vs. Georgia
2018: vs. Vanderbilt
2019: @ Georgia
2020: vs. Arkansas
2024: @ Texas A&M
2025: vs. Texas A&M and @ Arkansas
And what of the (current) SEC-less gap from 2021-2023? A home-and-home with Ohio State in 2022 and 2023 will more than make up for it . In 2021, the Irish kick off the season in Tallahassee to avenge a certain bullshit offensive pass interference call. Still, consider that we are talking about games that are five-plus years away and it would be premature to say with certainty that the Irish won't find a willing SEC opponent for those open dates, further adding greatness to these schedules.
But let's look even further than the SEC additions to the schedule. With a certain Domino's executive no longer in Ann Arbor, ND has put Michigan back on the schedule for the 2018 and 2019 seasons. Purdue has also found their way back on the Irish schedule for 2020-2021 and 2024-2026.
Yes, yes, I know it's just Purdue, but step back, and look big picture here.
The Irish have a regional, Power Five (hey, stop laughing about Purdue being Power Five) opponent from 2018-2026, one full year past the CFP contract. Should the Irish continue this practice of scheduling SEC opponents or even dipping back into the Big 12 pool (see: Texas and Oklahoma as previous examples) with their current ACC scheduling agreement and current contracts with Stanford through 2019 and Southern Cal through 2023 (and I'm sure those will find extensions to at least 2025), you find a true, coast-to-coast, north-to-south schedule with a regional twist.
Feel free to show me another Power Five team in college football that can pull that off consistently. And that's not a dig at the rest of college football either. It's simply the reality of conference membership and the lack of flexibility that those schedules offer their members. Plus, even when most Power Five teams find their way into these non-conference matchups, they often find themselves going to an opening weekend neutral site game instead of the home-and-homes that the Irish are able to pull off.
It's Rockne's Ramblers for the modern college football era. If you want to stay independent and truly have a seat at the table in a four-team playoff, these true national schedules, pitting ND against three or even four of the Power Five conferences in a single season, are what the Irish must continue to play.
From a scheduling perspective, the path to the playoff has been paved. It will be up to the Irish to finally walk it.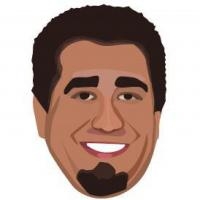 Latest posts by Ryan Ritter
(see all)