Debate This is a recurring series on HerLoyalSons in which two writers take opposing sides on a hot topic. Today and tomorrow, we will debate whether or not Notre Dame should continue its annual neutral-site Shamrock Series game. On Thursday, tricerapops argued that the Shamrock Series may become "a drag." Today, Chris argues for the continuation of the series, which is on a one-year hiatus.

Let's just get this out there: I love the Shamrock Series. I was as president of the ND Club of El Paso when NDAA Executive Director Chuck Lennon traveled to San Antonio for a whirlwind tour and to meet with the other club presidents from the state to figure out how the first game was going to come together. There was so much excitement and pride by everyone involved. There was no question the goal was to put on the best experience possible.
By the time the weekend came to an end, it was indeed a lot of fun. Alumni and fans from all over met up on the Riverwalk the night before and tailgated like there was no tomorrow at the Alamodome. Everyone had a rousing good time and it also helped that ND whipped up on Washington State.
I bought into the idea of an away "home" game hook line and sinker back then and I continue to do so because it's all about location and here's why.
Recruiting
The game has allowed the Irish to continue to target areas of the country where the coaching staff has looked at specific players in the region. Bringing the recruits to the Shamrock Series game has allowed the staff to showcase ND in a way that no other school has yet to replicate. The student-athletes see the game in a completely new environment and experience the hype of the game in a way that only ND can offer. There's a different pomp and circumstance because it's a unique venue with a primetime TV slot (more on that later) as well as the one-off game jersey that "kids" like to see. It's a different and exciting game.
Mind you, it's great to go to campus and experience the tradition of Notre Dame. It's a totally different thing when you get to experience that game tradition in addition to a game that is a quasi-bowl game experience. Because if we are being honest here, that's really what this amounts to. If you're telling a recruit that this is what to expect not just once but hopefully twice a year while getting nation prime-time exposure while winning the game and being in the conversation for the national championship playoff games, I find it hard not to think that's not a big selling point.

It's Still a Business.
At the end of the day, this is still a business and when you have a major product in a prime-time game, you wanna get the most bang for your buck. NBC was genius in moving the game to the evening (not including this year's game) to compete with the ESPN/ABC or Fox Sports night game. There is always a strong viewing contingent which means more ad dollars even if it's another Xerox commercial. It doesn't hurt ND has drawn respectable ratings and I would expect that to continue because when NBC is happy with us, the TV contract gets a little sweeter the next time around.
Adidas and now Under Armour have done a bang up job with targeted merchandise for the game. We've seen some pretty cool one-time game jerseys (see Dallas-Ft. Worth in 2013) and some ho-hum ones too (Chicago, 2012). Yet with both companies, there has been a little more effort to make the merchandise just a little bit more special. There's a new shirt that is produced one time or a sweatshirt just looks a little cooler than the tried-and-true one that's been at the Bookstore for 20 years. Just like the TV contract, the more specialized game-related merchandise we all buy, Under Armour smiles a little bit bigger and that will help with the next contract negotiation.
Closer to home, I have heard from a number of alumni who have said their local alumni club has made a big deal of the game. The game watches are little bit bigger with local venue's working a little more on getting food and drink specials while clubs get a little more support for scholarships with club dues and donations. The fact of the matter is when the game comes on and it has been marketed well, more alumni and friends come out for a night at the bar and that always helps the local club.
Seeing Notre Dame play
Perhaps the biggest thing I have heard and seen over the years from friends is this: I can't believe I get to see Notre Dame play because I would have never been able to make it to campus.
I often take it for granted of the opportunity I have to see Notre Dame play every season as an alumnus. I've been fortunate to have the means and connections to get tickets to a game, sometimes at the last minute, and make my way to South Bend. I forget that as a student, I was there all the time and it's a way of life every fall.
I take it for granted the excitement I have every season because I know it'll be there next year.
And then I remember the time I got a call from a friend who was living in Virginia. He was ecstatic and almost inaudible. He finally got his hands on some tickets to the game at FedEx Field back in 2011. His voice was high pitched as he said they weren't the greatest of seats but he didn't care because he was finally going to watch "the Fighting Irish, the greatest team of all time play, with [my son] and words can't describe this feeling I have. I can't believe this is happening."
He was sky high from then until after the Irish won. He sent me pictures of the family tailgating with other ND fans, of he and his son in the stadium decked out in their jerseys and hats, and of his son later that night asleep in his bed with his jersey on because he refused to take it off.
It was the greatest game he had ever been to.
I forget that there's a love for Notre Dame like no other and the Shamrock Series game helps with that feeling. The game gives people a chance to experience the Irish Guard lead the band onto the field, seeing the golden helmets glisten in the lights and yelling to their hearts content as they cheer on the team to victory.
At the end of the day, there are a million reasons as to why the game is a great business decision. But to me, it's the immeasurable experience that means more. The series will take a break in 2017 so we can get one extra game at home in the newly completed Campus Crossroads project. But I can't stress how much I hope the game comes back for 2018.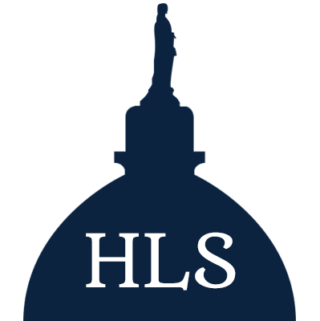 Latest posts by chrisavila_01
(see all)