The Shirt: A timeless Notre Dame tradition. A timeless source of dispute.
I refuse to buy the shirt this year. Scandalous, I know. Just give me a chance to explain myself though.
After the reveal, my friend was able to make this years shirt in 35 minutes on PowerPoint. Come on, Notre Dame…. you can do better!
Where is the tradition? Where are the old pictures? The historic quotes?
"Rise Above Ourselves" – where did this come from?! The Shirt is supposed to be something that brings the past into the present, that honors our tradition and past seasons, while celebrating and supporting the new season. Plus, we have already done the "rise" thing.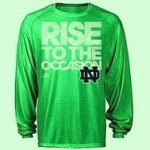 And if we are going to put dates on The Shirt..can we make sure they don't make us look outdated? The last date is from 1988 (just another heart wrenching reminder about the game that must not be named) That was a great accomplishment, back in the 80s, but it is 2016 and I would not like to remind everyone that we haven't won a National Championship since 1988!
Hate to say it but, Notre Dame's color is NOT electric blue, it is navy or gold and green (technically not an official color, but ya know, the shamrock is green and our leprechaun wears green so I approve the fans to wear green too). Navy looks pretty anti-climatic covering a stadium, and other than the recent basketball jerseys, I have yet to see a successful gold color and green, green looks awesome covering Notre Dame Stadium. A green shirt is a sure fire way to create that home field advantage look and make sure that we take over every other team's color that comes into Notre Dame Stadium.
I will give the shirt committee this: the electric blue (if everyone wears it) is a nice bright color that can stand out against most opponents.
Only 143 days until we get to see the electric blue in action against Nevada, in a hopefully almost finished stadium!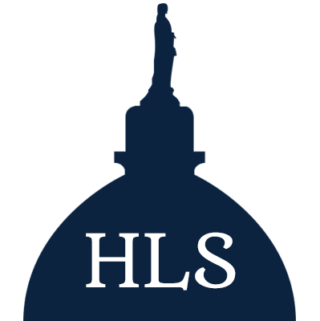 Latest posts by Grantland-X
(see all)