Harry Hiestand is arguably the most coveted assistant in the Brian Kelly coaching cabinet. One could argue that he's certainly not the flashiest (hey there Prince Sanford), but his presence has significantly improved the ground game, offensive line recruiting and development, and #NDFB as a program. Let's dive into an eight-year rabbit hole worth of running statistics – four "Pre-Harry" and four "Post-Harry."
From 2008-2011, the running game ranged from mediocre to piss poor. These four years established an average of 131 rushing yards per game, 4.0 yards per rush, 15 rushing touchdowns per year, and 1,674 rushing yards per year.
The worst year came in 2008 (oh Charlie…) where the Irish ranked:
101st in both yards per rush (3.3) and rush yards per game (110)
102nd in rushing touchdowns (11)
97th in total rush yards (1,426)
Obligatory bullet note to apologize for even compiling these numbers and putting them on virtual paper.
Bonus points for anyone who can guess the 2008 offensive line coach who helped orchestrate this stellar running campaign…John Latina. Latina was unsurprisingly let go following the 2008 season, and recently retired from coaching this past February after serving as the offensive line coach at Duke.
In the years following Hiestand's hiring, the Irish have averaged 177 rushing yards per game, 4.8 yards per rush, 22 rushing touchdowns per year, and 2,299 rushing yards per year. These averages show improvements of 46 rush yards per game, 0.8 yards per rush, 7 rushing touchdowns per year, and a solid 625 rushing yards per year. This past year proved to produce possibly the most effective running game in over a decade wherein the Irish offensive line helped propel the run game to:
28th in rush yards per game (208)
8th in yards per rush (5.6)
30th in rushing touchdowns (29)
27th in total rush yards (2,699)
Hiestand was able to drastically improve these numbers by developing the talent he inherited when hired, but also by stocking the cupboard with top talent across the country.
From 2008-2011, Notre Dame recruited 14 offensive linemen (not including unranked/preferred walk-ons). Among these 14 linemen were eight athletes who were considered 4-star talent according to 247Sports composite rankings. Five were ranked 3 stars and one was a 2 star.
Hiestand has established himself as one of the most effective recruiters as it relates to his position group. As evidence, look no further than the improvements made since his arrival in South Bend.
From 2012-2015, his recruiting efforts manufactured 15 letters of intent from offensive linemen.  This haul included twelve 4 stars, three 3 stars, and no player ranked lower (again, not including unranked/preferred walk-ons). Hiestand undoubtedly has recruiting trending in the right direction.
Let us not forget about the incoming 2016 class. A trio of offensive linemen mammoth human beings: 4 star Tommy Kraemer, 4 star Liam Eichenberg, and 3 star Parker Boudreaux will soon be joining the Irish.
Kramer was the closest offensive lineman to have the coveted 247sports composite 5 star ranking with a final grading of .9819, good enough for 27th best player in the country. Eichenberg also graded within the top 100 players with a final ranking at 80th.
Without getting too carried away (because college football fans never do that), it would be no surprise if Hiestand added to his list of first round draft picks with Kraemer. Kraemer is already listed at 6'6 and 309 lbs. as a high school senior. To put that into perspective, he already outweighs every starting offensive linemen from Notre Dame's 2012 team. Hiestand has demonstrated a distinct ability to attract the country's top talent to South Bend, which has given the Irish the luxury of formidable depth at the offensive line position that it likely hasn't seen in decades.
The positive residual effect of Hiestand's presence doesn't stop at rushing stats or recruiting rankings, but also the number of penalties committed by offensive linemen.
With the aid of @andrewwinn, I analyzed every Irish offensive penalty over the past eight years (103 games total). The data suggests that an offensive line coached by Hiestand is far more technically sound than those that haven't been blessed by his infinite wisdom.
From 2008-2011, the offense committed a total of 176 penalties, of which 80 were specifically attributed to an offensive linemen (disclaimer: not all penalties listed were directly credited to a specific player – for example these four years included 13 holding penalties where no player was specifically named).  Of these 80 penalties committed by offensive linemen, 33 were false starts, and 34 were holding calls.
From 2012-2015 the offense committed a total of 153 penalties, of which 79 were attributed to offensive linemen (throughout these more recent four years all holding calls were attributed to a specific player).  False starts were admittedly far more frequent with 59 occurrences. However, over the course of these four years the offensive line was astonishingly only credited with 10 holding calls.  The false starts may have increased since Notre Dame has had six quarterbacks under center in Hiestand's four years. It may also be due to Hiestand's more aggressive approach to pass blocking. The decrease in holding penalties is truly remarkable, especially when one considers a Hiestand line has averaged only 2.5 holding penalties per year.  This is a testament to the progress and development of the offensive line as a unit under Harry Hiestand.
Obviously, Hiestand is not the single determining factor in the many improvements made over the course of eight years.  One would be remiss to not shed light on how far #NDFB has come as a program: the institution of training table, the addition of analysts to the coaching staff, the facility updates, etc. Brian Kelly deserves a ton of credit for putting his assistant coaches in opportunities where they can flourish and succeed.
With all of this being said, the old adage that "it all starts up front" still holds true even in today's spread offense era. Four years' worth of significant and consistent progress suggests it is no fluke that Harry Hiestand continues to develop one NFL draft pick after another (Chris Watt, Zack Martin, soon to be Ronnie Stanley and Nick Martin).
Couple Hiestand's developmental gift with his ability to draw top high school talent to South Bend, and #NDFB has one of the best in the biz. The Irish were able to quickly recover from the loss of beloved assistant coach Tony Alford this time last year, but here's to hoping Hiestand has found his home for the long haul.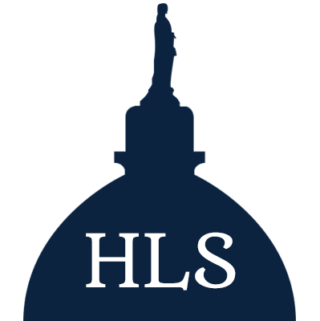 Latest posts by BJ Konkle
(see all)