I was a child of the Lou Holtz years, when Notre Dame was in the hunt for a national title almost every season. That has not been the case at any point since Holtz left.
In this article, I'm going to look at some of the stated "hurdles" and determine if they're relevant. Then, I'm going to answer: What is a reasonable expectation for Notre Dame football on an annual basis?
Schedule
"We won nine games two years out of the five. I think the difficulty is sustaining that year after year with the schedule that you play. Particularly the early season schedule is difficult." – Bob Davie, on the day of his firing in 2001.
If you examine the Sagarin strength of schedule (SOS) over the last five years, the information is somewhat telling.
2015
[table "" not found /]
2014
[table "" not found /]
2013
[table "" not found /]
2012
[table "" not found /]
2011
[table "" not found /]
Notre Dame schedules, with the exception of last year, have fallen outside of the top 20 during the past five years. This would seem to indicate that a difficult schedule has not and should not be a barrier to being competitive, simply because the schedules have not been that difficult in relation to other top programs.
Graduation Rate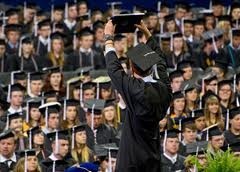 "But what matters most is excellence. Notre Dame stands for doing things the right way, and in this age of college football factories exhausting players' eligibility with 50 percent graduation rates, questionable degrees, and long rap sheets, the ND way has never been needed more as a beacon for the rest of the sport." – Jim Lefebvre
For years, admission standards have been bandied about as an obstacle to Notre Dame competing year in and year out – in that limits who the Irish can actually recruit.
A look at graduation success rate for football players over the last four years seems to indicate schools with top graduation rates do not typically factor into the national championship mix on a year in and year out basis.
2011-12
[table "" not found /]
2012-13
[table "" not found /]
2013-14
[table "" not found /]
2014-15
[table "" not found /]
Recruiting
"So I put those out to you because there are a lot of components that go into the recruiting today. And here at the University of Notre Dame, we clearly have our vision as to the kind of player that we're going to recruit at the University of Notre Dame." – Brian Kelly, 2010
Many of the top analysts have suggested that Notre Dame cannot recruit the "top players" on a regular basis as compared to some of the top football powers. While I'm not a fan of looking at recruiting rankings, we can at least look at how 247 Sports has ranked each year's class to gauge how effective Notre Dame is recruiting as compared to top programs.
2011
[table "" not found /]
2012
[table "" not found /]
2013
[table "" not found /]
2014
[table "" not found /]
A couple of items come to mind here when I examine recruiting. First, a highly rated class doesn't get you anything. I could throw a list of people together in my head who were high profile recruits at many schools (including ND) but never really panned out. Secondly, from 2011-2014, Notre Dame posted two top 10 classes – not exactly indicative of school that can "no longer recruit."
Conclusion
So what can we expect or what should we expect from Notre Dame football teams in light of this? Are there obstacles or hurdles for Notre Dame?
In the way of scheduling and recruiting I might argue they are well-overplayed. Notre Dame continues to recruit in the top 20 consistently. The schedule argument, as I mentioned earlier, also seems exaggerated. The graduation rate is there and is a real figure. I do agree with the anecdotal aspects that suggest there are certain players that Notre Dame cannot and will not recruit. They should be applauded for this.
Given this information, I think it is likely we will not see Notre Dame in the hunt year and year out.
Now before I get blown up here and in the other forms of social media, that does not mean they will not be in the hunt regularly. In 2012, they went to the national championship game. In 2013, they took a step back. I would argue only injuries and some sloppy play (2014) and a couple of soul-crushing road losses (2015) kept them out of the hunt in those years.
Add it up and you get a team that has been on the cusp of breaking through a couple of times in the last four years. That is what I believe is a likely norm in this age of Notre Dame football. As such, a reasonable expectation should be Notre Dame teams that frequently play in big bowl games and make a runs at the title, combined with the occasional team that experiences a drop off year. This will become the norm given Notre Dame and the cyclical nature of modern college football.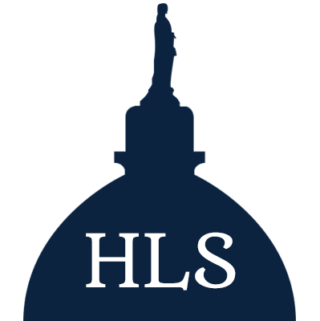 Latest posts by Jimmy Grant

(see all)

What is good enough for Notre Dame?