This is part two of the Debate This! series on Brian Kelly's return to Notre Dame after interviewing with the Philadelphia Eagles. On Saturday, Lisa Kelly (no relation) kicked us off with part one, and she was not happy with Coach Kelly. Here's my say on the matter:
First, let me say that I very much agree with Lisa's points on Brian Kelly — I was extremely displeased with the way our coach went about handling his exploration of NFL jobs. Despite the fact that I would love a coach that is truly in love with Notre Dame and would never like to head elsewhere, the reality is that those candidates are very, very few and far between. But I certainly was not happy about the outright lies he told the Notre Dame faithful — that "leaving is not an option" and that Notre Dame is his "dream job" — neither of the statements were true, as we found out days later. All Kelly did was anger his supporters and erase much of the trust that people may have had in his word. Once a politician, always a politician, right?
But then I get down to the bare bones of the matter — I don't (and by extension, none of us) need to trust the coach at all. It doesn't matter if I can take him at his word in interviews or if I'm worried if he's going to leave for a new job after each and every season (although it can certainly have an effect on recruiting, as we saw). No, what matters is that while he is here, Brian Kelly needs to be running a clean program, and winning with regularity. Guess what? He's doing both of those things, and through his first few seasons he's proven that he's a damn good football coach.
I've been saying for a long time that I don't think that Brian Kelly is enthralled with Notre Dame and the difficulties we place on our athletic programs. I don't think Brian Kelly truly cares much about how his players are performing in the classroom, I don't think he cares whether his players are doing community service, and he absolutely detests Notre Dame traditions like the Player Walk  on game day that he views as detrimental to the team. I think Brian Kelly would love to coach at a football factory and be able to just focus 100% on football for his players and nothing else — I get this sense from past interviews he has done and from my own personal interactions with players. But regardless of if he hates all of these restrictions, he has accepted them and still managed to set our program on an awesome path to success.
It's easy to forget that we were 16-21 in the three seasons before Brian Kelly came along (Kelly's record is 28-11). Yet in the seasons before him we still had exceptional recruiting, as well as all of the benefits of Notre Dame hype and exposure, but it wasn't amounting to much — we lacked good coaching, and Brian Kelly has brought that back. Now, it hasn't been everything we expected — Kelly is known as an offensive guru but we severely lacked on that side of the ball this year (80th nationally in scoring), yet we also never expected to have the kind of defense that he and Bob Diaco have brought into the fold. You get the sense (and he openly admits this) that he is still learning as he goes how to create the perfect championship recipe. But Notre Dame fans should be thrilled that this program is where it is right now and clearly still heading upwards. I can complain all I want that I don't think he values academics but when Notre Dame is #1 in graduation rate among football programs, he's clearly doing his job, and doing it well.
Now I don't think we should just give Brian Kelly a free pass for mishandling this situation — while we as fans didn't necessarily need to know what was going on, he absolutely should have kept his players and recruits in the loop. He has opened the floodgates on questions of his character and commitment — he could very well always be looking for the next big thing. While it isn't likely to occur now, I think Kelly owes a lot of people an apology, namely the team first. While rumors were flying that Kelly was only interviewing in order to negotiate raises and bonuses for his staff of coaches as well as himself, I think those rumors were completely debunked as he admitted that he did, in fact, have legitimate interest. But Brian Kelly also didn't have to have perfect motives for good things to come out of this — it does appear that the rest of the staff is going to be further compensated moving forward, which is something that was sorely needed. We need to pay all of our coaches, because keeping continuity among the staff is crucial to future success.
Bottom line, I don't have to love or even like Brian Kelly to respect and appreciate the work that he has put in for Notre Dame. Hell, he probably even deserves a bit of a vacation (but please wait until the summer to take it and let people know where you are going, Brian) too. There is no question he has this program headed in the right direction, and it would've been awful to have to put together a new staff at this point in time. While plenty of people have a right to be bitter over how this shook out, they should also look at the greater picture — keeping Kelly at the helm will continue to benefit us in the near (and hopefully distant) future.
Now, if only he'd realize he needs to start Tommy Rees…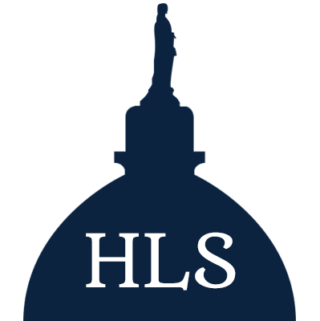 Latest posts by Grantland-X
(see all)