Notre Dame is used to being courted, and even the addition of the new four-team college football playoff will not change that. The Big Six Five conferences have locked up their berths to the major bowls well past 2014, and it is time for Notre Dame to flex their muscles (as we normally do) and ensure ourselves a spot (or two) to compete against the nation's best year in and year out. This is especially important in light of our 2010-13 situation where it is BCS-or-bust for the Irish, a result of the poor contracts signed by former Irish AD Kevin White. As Tex excellently detailed in this previous post, "the non-BCS options for ND suck." Jack Swarbrick recently spoke to Eric Hansen of the South Bend Tribune on this very issue:
"I'm confident the outcome of this (postseason plan) for Notre Dame will have better postseason options than what we have now. There is just too much left to do to be able to be able to quantify it beyond that, but these four years (2010-2013), we have not been in a very good position."
Thankfully, Notre Dame doesn't have to be worried about missing the boat, as several of the marquee bowls have legitimate interest in getting Notre Dame in the mix. Obviously, the bowl possibility that is garnering the most attention is the Orange Bowl, as Notre Dame has confirmed that it has entered into negotiations with the ACC for an Orange Bowl tie-in. The ACC just signed a new 12-year deal with the bowl, and adding Notre Dame as a possible opponent for those years sounds like money a very good opportunity for the conference.
However, don't rule out the Fiesta Bowl yet either. The Fiesta Bowl President has spoken publicly that it would be enticing to have Notre Dame play there as well, given the obvious Irish following and the TV ratings boosts that accompany it. A chance for the SEC and Notre Dame to square off in the ring would be something that many Irish fans salivate for. Expect the Fiesta Bowl committee to make a hard push for Notre Dame as an option before it is all said and done.
Can Notre Dame do both?
Kevin McGuire of the Examiner believes that Notre Dame playing the same conference winner each year would be both demeaning to that conference, and has the potential of becoming a "stale" game for fans. Therefore, he proposes this rather interesting solution where Notre Dame floats between the Orange and Fiesta Bowls.
Is this a viable option? That remains to be seen, but if any man could pull off such a deal, it would be Jack Swarbrick, the best AD in the country. I personally find the idea of floating between several bowls much more exciting than seeing the same show every year.
Bowl Criteria
Now, under the old BCS agreement, Notre Dame was eligible for a major bowl as long as we were ranked in the top 14 or had a minimum of 9 wins. Despite the fact that we only qualified for either criteria three times since the arrangement, Notre Dame really likes those requirements, and would look for similar requirements for any bowl contracts it may sign. However, it wouldn't shock anyone if the Orange or Fiesta Bowl tried to up the minimum wins requirement to double-digits.
While nothing is set in stone, you can pretty much count on seeing the Irish with an Orange Bowl tie-in to face off against the ACC. The Fiesta Bowl remains a darkhorse, but it certainly something worth keeping an eye on. Regardless, all Irish fans are hoping that these contracts are all simply meaningless, and the Irish just go ahead and qualify for the four-team playoff instead.
Love It/Hate it? Let me know in the comments below or Tweet me @GrantlandX
For EVEN MORE GrantlandX, you can view my past posts here.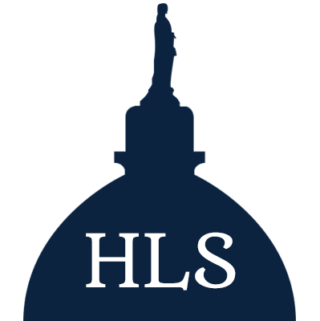 Latest posts by Grantland-X
(see all)