Every once in a while, Domer MQ expects me to earn my lucrative paychecks and actually write something. So, when he asked me to do a season recap, naturally, I said, "What season?"
"Notre Dame," he replied patiently.
"What year?" I asked.
"2009 should do it," he said, through gritted teeth.
"Sport?"
"Football."
"Why are you swinging your fists like that?"
So, here I am, bruised, bloodied, and forced to relive a season which most of you have already forgotten, or that you hope to forget. Won't you join me on this magical 6-6 journey through the wondrous world of mediocrity?

April 18, 2009: Charlie Weis surprisingly enters his fifth season as the Notre Dame head football coach with a 29-21 career record, a haircut you could set your watch to, and a wealth of stories about Bon Jovi. A frazzled ND fanbase, on the heels of a disappointing 7-6 season which ended with an impressive bowl victory over Hawaii, falls asleep during one of the most boring scrimmage games since Purdue last played with itself. Notre Dame wins and loses the game, and the universe implodes on itself.
August 22, 2009: The preseason polls are released, and the city of South Bend suffers a brownout as 10,000 students all log onto ESPN.com to check them. The Fighting Irish are ranked #23 in both the AP and USA Today polls. Verizon stock soars as thousands of texts reading, "We got SCREWED!" are sent.
September 5, 2009: Notre Dame picks up where they left off in the Hawaii Bowl. They open the 2009 season in Notre Dame Stadium with a 35-0 shellacking of Nevada. Clausen throws for 315 yards and 4 touchdowns in the first (and only) Irish shutout during the Charlie Weis era. Though the NDSP Gestapo crushes any fun the students might have had prior to the game, the five NBC-pumped-up hours are the best the students will experience during the 2009 season.
September 12, 2009: 18th-ranked Notre Dame enters Ann Arbor (WHO HASN'T, AM I RIGHT?). Eighth-grader Tate Forcier and Weis conspired to give the Wolverines a 38-34 last-minute victory. For as awesome as Clausen was, he couldn't complete two inexplicably called pass plays toward the end of the game, allowing Michigan to save its timeouts for the game-winning drive. That didn't however, stop Chris Webber from running onto the field with 11 seconds remaining and calling Michigan's fourth timeout of the second half.
September 19, 2009: Notre Dame hits the Michigan difecta as the Michigan State Spartans come to town. The Irish hadn't beaten Michigan State in Notre Dame Stadium since Bill Clinton's first term. The 33-30 win was costly. Michael Floyd suffered a broken collarbone, a tragedy which Notre Dame fans immediately blamed for costing Floyd the Heisman. Kyle McCarthy saves the game for Notre Dame by intercepting a pass at the 4-yard line with less than a minute left to play. He is rewarded with a megaphone, which he uses to shout at the clouds.
September 26, 2009: Jimmy Clausen has clubfoot, or is comatose from having to play Purdue, or something, so he splits time with Dayne Crist to beat the Boilermakers 24-21 and win a shillelagh, the most boring of all sticks.
October 3, 2009: In a season already filled with mostly tight victories (all six of them), the Irish outlast the Washington Huskies in overtime, 37-30. Clausen throws for nearly a quarter of a mile and a pair of touchdowns. The spirit of Tyrone Willingham rose up on two separate red zone possessions for the Huskies, who failed to get past the Irish's goal-line stands. Golden Tate goes absolutely ballistic, racking up 244 yards and a touchdown. It takes Notre Dame all of two snaps in overtime to put the game away. After the game, the Irish improve to 4-1, and the Domeheads DEMAND a top 25 ranking entering the Southern Cal game. The pollsters reward them with a bottom-feeding #25 slot.
October 17, 2009: After getting an extra week to prepare for their annual ass-kicking, the Irish were optimistic as the Trojans came to town. Notre Dame had to beat Southern Cal at some point, right? WRONG! The Irish rallied back from an early deficit, and were down a touchdown with the ball at the Southern Cal 4-yard line and only seconds left to play. Somehow, they only managed to get off three plays (all incomplete passes), and the Irish lost 34-27. The loss was their millionth straight to Southern Cal.
October 24, 2009: The Notre Dame wait list arrives in South Bend for the Irish's fifteenth rivalry game of the season. Once again, the Irish faced an opponent they hadn't defeated in nearly ten years. The defense, as it was wont to do during the 2009 season, gave up a bunch of big plays, but forced 5 turnovers, the biggest of which was a Brian Smith interception with less than two minutes left to give the Irish their 20-16 win. This game also marked the official start of Charlie Weis snot lip season.
October 31, 2009: Weirdness abounds on Halloween as the Irish play Washington State in, for some reason, Texas. The Notre Dame players dress up like a team that hates narrow victories and blow out the Cougars 40-14. You likely were paying more attention to the slutty Catholic school girls, slutty girl scouts, and slutty etymologists. Oh, and the 6-2 Irish win for the last time in 2009. DOOM!!!
November 7, 2009: Navy invades South Bend. France surrenders. Clausen throws for a ridiculous 452 yards, but the Midshipmen continue their two-game winning streak at Notre Dame Stadium. Unfortunately, Clausen also gets sacked with a minute left in the game to give Navy the two points they need to beat the Irish 23-21.
November 14, 2009: If there is one thing that Dave Wannstedt is good at, it's grooming his facial hair. It's more likely that there are zero things that Wannstedt is good at. However, the Wannstache, who started his career at Pittsburgh the same year that Weis started at Notre Dame, had his Panthers ranked #8 when Notre Dame visited Heinz Field. A late rally by Notre Dame was not enough to put the familiar completely-baffled look on Wannstache's face, and the Panthers hung on to a 27-22 lead to continue the Irish's downward spiral.
November 21, 2009: I inexplicably and indefensibly go to a game with the thought that even a beleaguered 6-4 Irish team should be able to defeat the 4-5 Connecticut Huskies. Only Notre Dame could find a way to win against the Huskies and lose to them in the same season. It takes two overtimes, but the Huskies hand Notre Dame a 33-30 loss, and Weis' career winning percentage drops ten points below the Davieham line. Former Notre Dame recruit and starting Huskie quarterback Zach Frazer throws for 141 yards and a touchdown as Randy Edsall stands on the sidelines and, in a thick French accent, yells, "Char-LEE! I stole your quarterback!"
November 28, 2009: The fourteen Notre Dame fans still interested in the 2009 season slog watch as the Irish lose 45-38 to the Cardinal, the stupidest mascot this side of the Green Wave. Heisman hopefuls Toby Gerhart and Jimmy Clausen put on a show. Gerhart rushes for 206 yards and 3 touchdowns, while Clausen throws for 340 yards and 5 touchdowns in his final game in a Notre Dame uniform. As it turns out, the game is also the last for Charlie Weis in a Notre Dame muumuu.
November 30, 2009: In a move surprising to no one, but nevertheless disappointing to the South Bend Chili's, Notre Dame fires head coach Charlie Weis.
November 30, 2009 – December 9, 2009: Every Notre Dame-related blog except for Her Loyal Sons runs no fewer than 30 stories about the next head coach at Notre Dame. Prominent names thrown about are Bob Stoops, Urban Meyer, Jim Harbaugh, Pat Fitzgerald, Nick Saban, Knute Rockne, and Jesus Christ. Bob Davie immediately declares himself uninterested for the job as Jack Swarbrick says, "Bob WHO?" The Notre Dame jet is swapped out for Wonder Woman's invisible jet so that it cannot be tracked.
December 10, 2009: Brian Kelly is named the next head football coach at the University of Notre Dame. Kelly becomes the second head coach who stole a quarterback from Charlie Weis during the 2007 season and then turned around and depantsed him in 2009. Members of the press beg Weis to pull his pants back up. During his introductory press conference, Kelly says the word "Notre" no fewer than six different ways. Though Kelly tells some unforgivably terrible jokes, he also manages to say all of the right things that Notre Dame fans have heard so many times before. Notre Dame fans who had previously declared Kelly "unacceptable" begrudgingly grumble something like, "Yeah, but he's still no Parseghian."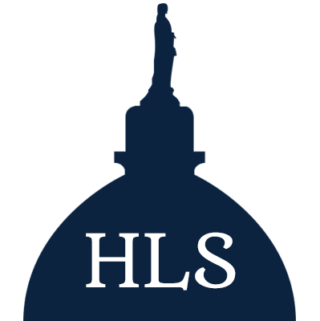 Latest posts by Bad Kermit
(see all)