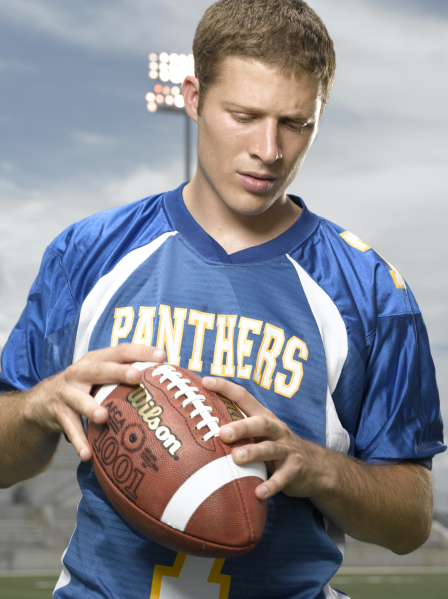 The episode starts with a bang, as baby Grace Taylor is crying in Dillon, and Coach Taylor isn't liking his new job, his uncomfortable hotel room, and not falling asleep on his wife Connie Britton's chest every night.
Tyra is awoken late at night by a call from Landry. Landry lost his watch on the guy he murdered and dumped in the river in Episode 1. Isn't that exactly what happened in I Know What You Did Last Summer? What ever happened to Jennifer Love Hewitt? And Sarah Michelle Gellar, for that matter? I hope J-Love guest stars this week and helps Landry and Tyra survive the impending attack from the guy they dumped in the river as he returns for revenge with a fishing hook.
At TMU, we find out that Coach Taylor is sort of the odd man out on the coaching staff. At a coaches' meeting, the head coach tells Taylor that he has to go to a hearing. Apparently, one of the TMU players pulled a Reggie Bush and accepted Justin Timberlake tickets from a booster. The rest of the coaching staff apparently has Taylor's QB coaching job "covered." Ooooooo, burn!
Back at the Taylor home, the new guidance counselor shows up to get advice from Mrs. Taylor. He is also a science teacher. A sweaty, sweaty, sweaty science teacher. Mrs. Taylor is starting to crack under the pressure of the new baby and the missing husband, and she snaps at the science teacher.
At Saracen's house, Landry basically tells Matt to give up on Julie. Don't give up on the "crazy grandma" plot yet, though. Grandma Saracen just ordered a $2400 tiara, because you can't put a price on looking pretty.
Meanwhile, Buddy Garrity is meeting the Dillon coaches at a bar. New Coach doesn't want to do the season opener pep rally at Buddy's car dealership. Oh, I understand. Buddy is getting cut out of his family and his football team. I love parallelism.
At school, Saracen is trying to get in-home care for his grandmother. Julie keeps blowing him off, as do the home care people. Will Saracen ever win anything? You know, other than the state championship?
After leaving in a huff last episode, Riggins is back on the team, but he's going to suffer for it. New Coach gives him 50 laps up the stadium steps. Meanwhile, Landry has made the team, but he's getting clobbered on the field. It's like watching Rudy, except Landry has a chance of touching a breast. Holy crap, Landry's dad is Aaron from 24! What a revelation! Landry's dad is proud of him for making the team, even though it means getting his brains beat in. I don't think Landry has told him about the homicide yet.
At the doctor's office, Jason Street is making improvement, but the doctor crushes his spirit and tells him he won't walk again. Take THAT, former QB1. I think Street has a new wheelchair buddy, who offers him a "guy" who does some experimental stuff. This doesn't bode well.
At the Saracens, grandma is exercising and freaking out at the home nurse, who is kind of a bitch. I predict sexual chemistry between Saracen and the nurse, as she plans on living with the Saracens. Julie will drive Saracen into the arms of a nurse, who is conveniently hot. There have to be unattractive girls in Texas, right?
Coach tries to get Reggie Bush ready for the hearing. Reggie is not sorry. He also has a sweet car, which is probably from a booster. Coach doesn't seem too happy with Reggie, as even he wonders why Coach is at TMU with his new baby.
At the Garrity house, Buddy is trying to pick up the kids under much duress. Duress with the Dillon coaches. Duress with his family. Which will cause Buddy to eat a bullet first?
At her job at the pool, Julie talks to The Swede. Julie is leaving her job. The Swede is not, because he is a burnout, or something. I hope, for his sake, he's not counting on his band paying the bills. The Swede actually rubs the top of Julie's head when he says good bye to her. Good Lord, even I know that's humiliating.
Back at school, Mrs. Taylor has walked all the way from home in 105 degree weather with baby Grace to talk to the guidance counselor. Connie Britton is hot, even when basting in her own sweat. The guidance counselor doesn't appreciate her radiance, and says he's scared of her. In his defense, she is a bit hormonal and a tad "screamy."
Street catches up with Mrs. Taylor as she's leaving and confesses that he's been dreaming about Mrs. Taylor. Me too, brother. In his dreams, though, Mrs. Taylor tells him to get up and walk, and he does. She's also not wearing a leather teddy. Well, she might be, but Street doesn't mention it. Street makes Mrs. Taylor's day. Way to go, Street. She needed that.
Reggie Bush is still giving Coach grief about not being at home with his new baby. Coach has had enough, and he gives Reggie a lecture about not caring about his team and having his area code written on his eye black stickers. Maybe he didn't say that, but Reggie pouts, anyhow.
Now that Landry made the team, he has is own rally girl. She's no Tyra. Landry asks the rally girl if she thinks all human beings are capable of evil, which pisses Tyra off. Tyra wants Landry to act like a man and quit whining just because he killed some dude. You want him to act like a man, Tyra?! He loves you! How about that, Tyra?! How. About. THAT?
At Reggie's hearing, he's schmoozing the board, apologizing, and promising he won't repeat his mistake. Coach ain't buying it. Coach defends him by suggesting that he should take away all of Reggie's booster gifts and make his life miserable for a season. That'll teach him.
Back at the Saracen's, the nurse is cleaning house. Literally. While trying to flip Saracen's mattress, she finds a picture of Julie that Saracen drew, and some porn. Surprisingly, they were two separate things. SEXUAL TENSION LEVEL: 4 of 10.
In the TMU head coach's office, the head coach says Reggie is suspended for only three games. He also says Coach must have been one hell of a high school coach. Coach seems to agree, and seems to be thinking about it.
Uh oh. The Swede just ran into Julie at a gas station. He's driving a white van with no rear windows. It's either for carrying band equipment or child abduction. Julie is mocking the Dillon Pep Rally. Bitch. The Swede offers her a "ride" to the rally. Head-rubbing pervert.
At the pep rally, Buddy is getting plowed, Smash is rapping, and Saracen is pouting. Julie gets dropped off by The Swede and gives him a thank-you kiss. Whore. Moments later, she's apologizing to Saracen for missing his rally. Uh oh, here it comes. "We really need to talk." "It's me. It's not you." Saracen knows it's The Swede and just wants some honesty. Poor Julie feels trapped and needs space. Down goes Saracen! The whirlwind romance is OVER! Meanwhile, Buddy is getting himself worked into a lather, recreating his football career like Al Bundy and picking fights. Buddy confesses to Riggins that he understands the writers' parallelism in that he's lost both his family and his team. We get it too, Buddy. It's, uh, pretty obvious. Riggins tries to help after Buddy takes a drunken dive, but Lyla resists…at first.
Riggins and Lyla help Buddy back home. Riggins consoles Lyla and says Buddy isn't a drunk, but is just "sad." They connect. It's going to be a race between Lyla and Riggins hooking up and Saracen and the nurse. My money is on Saracen and the nurse.
Baby Grace is a little bit sick, but Mrs. Taylor brings her to the E.R. (shameless NBC cross-plugs) and the doctor brings her fever down. The guidance counselor shows up to give Mrs. Taylor a ride home from the emergency room. You know Mrs. Taylor is falling apart when the only person she can call is the damn science teacher. I don't know how he's going to give her a ride home with no car seat.
Tyra sneaks into Landry's house and says she's glad the rapist is dead because he wasn't going to stop. She wishes she was the one who killed him, because Landry rocks balls. Tyra apologizes to Landry the best way she knows how. By making out with him. Matt Damon's Doppleganger: 1. Matt Damon: 0.
No word on whether the Dillon Panthers actually played a game. This show is about football, right?
Episode 3 is on the DVR. I'll try to catch up before this Friday.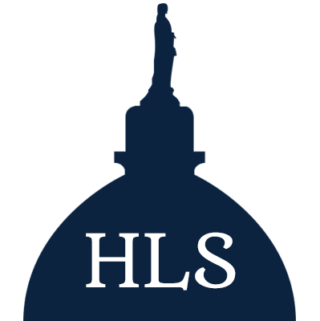 Latest posts by Bad Kermit
(see all)