You never want your college football team to wind up as the main character of the sport. If you think that the main character of college football is the most dominant team or the champion, you haven't been paying attention.
The life-blood of college football is pettiness and schadenfreude. There is no other sport in the world that derives more joy from the pain of others than this silly, stupid, and wonderful sport. Further, the main character doesn't need to be a hated rival for said joy. Sure, it helps, but when something truly gut-wrenching happens in college football (e.g. Nebraska becoming the first team in history to lose nine games by a single possession), you not only stop and laugh, but take the effort to tune in to the train wreck.
Notre Dame consistently finds themselves cast in a recurring role. Since their breakthrough 4-8 performance in 2016, they've been nothing but boring and consistently good for the nationwide audience. They only tuned in to the big games in hopes of an Irish collapse and too often, we obliged, returning to the periphery until the next big national moment.
Then, with Notre Dame prepping for their next cameo, on the verge of potentially snagging another playoff appearance, Brian Kelly shoved the Irish into center stage for all the wrong reasons. There was much laughter–save for LSU fans furiously deleting every BK joke and "he killed a kid" tweet from their feeds. The Irish were pantsed in the same fashion as Oklahoma. Blue-bloods don't have their full ass exposed in this manner, much less two in the same coaching cycle (or seven day stretch for that matter).
My response was pure shock. I wasn't mad. I wasn't sad. In fact, I was more at least convincing myself that I was at peace in our instant reaction emergency pod. Not more than 24 hours later, the college football playoff committee mentioned that not having a head coach could be used against any team.
Switch immediately flipped.
In blogging college football, you often find yourself defending assholes. College football head coaches are, by in large, overpaid sociopathic assholes with gigantic egos. The thing is, they are your asshole. As long as they trip over the low bar the rest of college football has placed in front of them, and so long as they bring the wins, you will defend your asshole. Fail to win and you make sure the natives are restless by reminding them how much an asshole he is.
I no longer have to defend the asshole that is Brian Kelly.
I could forgive the attempted Irish goodbye to his team. I could forgive him deciding to immediately walking that decision back and saying goodbye for under four minutes. I could understand leaving a job suddenly for a big 'ol bag of cash and refusing to give your current employer a chance to match. I could even form the logic that, while Kelly certainly didn't do anything to help or prevent some truly awful situations that happened under his watch, they were bigger signs of complete failure across the entire university and not just the guy hired to win football games.
The evidence of BK as a supreme asshole was, is, and forever will be massive. After 2016, BK 2.0 made it easier to forget because the wins happened. The players were bought in to what Notre Dame stood for more than ever. While they were great on the field, they've been great humans off of it as well. Scandals ceased. Things were fine.
Then Brian Kelly reminded us that you can polish a human turd, but they will still remain a human turd.
I don't care about what the "real reason" was for BK leaving. Hated ND's restrictions and had enough? Fine. Hated the Gug? Whatever. Wanted the big 'ol bag of money? Sure. Got tired of working for Jack Swarbrick? I've hated bosses too.
However, BK couldn't turn off the ego. He was still the hero of this story, proclaiming his "limitless love" to his players:
I'm not sure what reaction he thought he'd receive. He was greeted and bid farewell with nothing but silence. His players immediately went to Twitter focusing on Marcus Freeman as his replacement and getting Tommy Rees a raise. Once the news broke, it was greeted with jubilation and notes that the family was intact as assistant after assistant confirmed they weren't going anywhere.
He left on the verge of another playoff berth. The players weren't done. His staff wasn't done. He was. A son of a politician should manage to read the room better than this.
We couldn't have picked a better season to call it quits at HLS. I certainly didn't expect it to come at the same time the BK-era ended, but I'll take it, especially since I'm convinced this team will come out with more fire and passion no matter what postseason game they find themselves selected to play on Sunday. It's a hell of a way to go out and pass the baton on to everyone else.
After all, Marcus Freeman is younger than I am. I feel like the blogger shouldn't be younger than the head coach unless I'm making my living doing this. Plus, at this very moment, we have no asshole evidence against him.
If we leave this space, and Notre Dame, without having to defend an asshole, I couldn't ask for a better ending.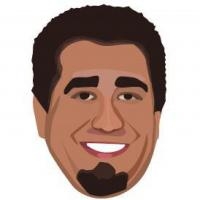 Latest posts by Ryan Ritter
(see all)