We announced this on the podcast a couple weeks ago, but we know that not everyone that swings by this site uses the podcast medium. So, if you were surprised by Irish Elvis mentioning it in his post yesterday, yes, this indeed the last season for Her Loyal Sons.
Before I detail reasons and such, I want to make one thing clear. The "last season" just means no new content for the foreseeable future. I will happily keep paying the bills to keep the server and domain alive. Our Discord community will remain active as well.
If anyone wants to take over this little corner of the internet, hit me up via ndtex at herloyalsons dot com on the email machine or slide into my DMs. Otherwise, this site will serve as than an archive of over fifteen years of work–well, unless we get the urge to post something here once in a blue moon.
I'm leaving the door propped open.
Why This is Her Loyal Sons' Last Season
It should come as no surprise that we've run on fumes for the past couple of seasons. Even before COVID hit, we've all seen our family and day jobs take more of our time and energy. While we all still enjoy creating content on our little corner of the internet, we just can't dedicate the time we used to. In short, we know it's time.
We didn't want fall into a trap like setting a big milestone like winning a title/playoff game/NY6 Bowl or even something as monumental as Brian Kelly leaving. If, God-forbid, the bottom falls out of the season, we didn't want to appear to quit in anger either. With that in mind, we announced our content creation retirement before the season started.
Our decision also gives you, the Loyal Reader/Listener/Sim Viewer, a time to celebrate and enjoy Her Loyal Sons' last season. It gives us the extra motivation to deliver the absolute best that we have. We've delivered an entire season's worth of glee for anyone that wants us to fade from the internet forever. Everybody wins!
Also, if we are completely honest, we just want to be fans again. Not fans with a platform or fans that need to figure out content strategy after a game–just fans.
Shane hasn't been to a game on campus. The first time he goes, he shouldn't be worried about what he needs to say on a pod after and schedule travel/life around it! I haven't been to a game since the Cotton Bowl. The next time I do, I just want to tailgate, fire off a couple tweets, and hit the Backer without a care in world.
What's Next for Tex
The HLS Podcast kept my blogging "career" going like an aging MLB slugger moving to full-time DH. Unfortunately, I have a fun habit of not knowing how to take on too much when I start something. Once a week turned into three times a week. Then, as if I wasn't doing enough, I took on a charity endeavor through Extra Life.
Something had to give. If the choice is raising money to fight pediatric cancer or creating content for ND football, the choice isn't hard.
Every year, I've ended up doing more and more for Extra Life and the extra time spent hits a huge return on investment. I'd like to keep that going and keep developing relationships in the Oklahoma City and Extra Life community–which isn't easy living in Texas.
I know that I still have a desire to write and that itch must be scratched. That's why I launched my Patreon earlier this year. For $1/month, you'll get two posts every week (and if life is too much, I can always pause it and charges). During this final season, you'll get some bonus podcast content from Shane and I, as well as an ad-free HLS podcast feed.
If the pandemic has taught me anything, it's that life delivers far too many things outside my control. There's no reason to add on to it, even if it's a hobby as I enjoy. Frankly, it doesn't work for my mental health. That makes things not just worse for me, but my family. My wife and kids deserve better.
That's what made the choice to declare this season as the last for Her Loyal Sons so easy. Unlike my other retirement attempts, that's what will make this one stick too.
I will miss HLS, podcasting, and the NCAA Sims. I will, however, not look back.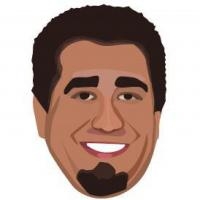 Latest posts by Ryan Ritter
(see all)