Loyal Readers, today kicks off an all-important and totally-not-absolutely-overrated weekend of football: conference championships. It's the all important 13th data point. National pundits have blasted Notre Dame for failing to have one.
With that in mind, I thought it was important that we highlight, not just this weekend's data point, but the other important data point that got these teams to this all important moment. After all, these teams have the chance to lose another game that Notre Dame won't! It's important!
SEC
They could have two teams in the playoffs if Alabama pulls of the upset against Georgia. Just another show of strength from this powerhouse conference including:
Georgia 56 – Charleston Southern 7
Alabama 48 – Mercer 14
Honorable mention to Alabama's 59-3 victory over New Mexico State as well. This is the kind of power you expect a legitimate two-loss playoff contender to have.
Big 12
Oklahoma State has already jumped Notre Dame and conference loving pundits would love for the committee to have a champion hop over Notre Dame as well. It's easy to see with these victories:
Baylor 66 – Texas Southern 7
Oklahoma State 23 – Missouri State 16 (lol)
I, for one, am shocked Oklahoma and Texas are leaving a conference scheduling this kind of powerhouse out-of-conference on the regular.
*looks at above section*
Ah, so nothing has changed.
Big Ten
Kudos to you, Big Ten. No jokes here as you refuse to let your teams schedule FCS opponents. Well done.
Allow us to celebrate the extensive lists of all of Iowa's ranked victories as that is something continuously held against the Irish: <null>
And of course, the massive amount of wins for Michigan: Ohio State…who was beaten by Oregon who was beaten by Stanford. In short, Michigan beat Stanford.
At least when these teams lost, it wasn't to a team that went undefeated later on!
American
A group of 5 in the playoff?! It's more likely than you think!
Yes, Cincy has beaten us, and remained undefeated to boot! But let's not forget these great wins that they and Houston put together:
Cincinnati 42 – Murray State 7
Houston 45 – Grambling 0
---
Best of luck, conference gladiators! Thank you, and your conferences for showing us the light of a 13th data point, that isn't an absolute money grab. If only Notre Dame was as brave and put together such incredible resumes as scheduling nine power five teams simply isn't enough!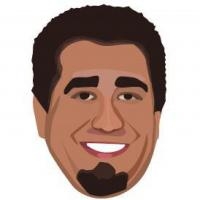 Latest posts by Ryan Ritter
(see all)