For the first time in several weeks, the Notre Dame naysayers (many which are fans) surfaced on message boards and Twitter last night following a 48-37 win over Wake Forest. As I was scanning Twitter and fine tuning my Breeder's Cup selections (my favorite ND player of all-time, Paul Hornung, would be proud!), I began to notice the boards and Twitter start a firey glow. The dreaded talking heads and Notre Dame haters everywhere will likely join that party throughout the week as well.
Are you kidding me?! The Irish put up 710 yards and 48 points against a team that will very likely be playing in a bowl game this season. Notre Dame's backup quarterback, Ian Book, was 8-8 with a touchdown. They only punted twice. The game was 48-23 in the 4th quarter before Wake added a couple of late touchdowns in garbage time.
Anyone that understands football knew Wake would play until the end. This was a team playing against a former coach, Mike Elko, who jilted them for a "better job".
This game was never in doubt people. Move along to Miami. There is nothing to see here.
(Now, if you are in Columbus or Unhappy Valley, that is an entirely different matter.)
All that being said, another win affords the Irish nothing. As dominating as they were on Saturday, it in no way assures them of victory at Miami.
We will hear all week about Catholics vs. Convicts, the history of the series, etc. I love it. I'll probably watch the 30 for 30 for the 100th time this week in anticipation.
The truth is that all of that talk means nothing as well. Both teams bear little resemblance to the teams that represented Notre Dame and Miami during that era.
This is especially true for the Hurricanes. Miami has not compiled a ten win season since 2003, although they are on track to do so this year. But in the 1980s, Miami stood at the pinnacle of college football. Now, they, like Notre Dame, are trying to fight their way back to top.
So throw all the nostalgia and hoopla out the window. The things that really matter, and will define Saturday, and likely Notre Dame's season, are on the stat sheet,
Notre Dame's 5th ranked rushing offense will face the 67th ranked Miami rushing defense in Miami. Miami was very stout on Saturday night against a Virginia Tech running game that is ranked just 58th. Will the Irish run the ball effectively against such a unit?
Defensively, Miami ranks 42nd in total defense, just slightly higher than Notre Dame who ranks 50th. Miami is also ranked slightly higher in scoring defense at 11th versus the Irish who sit at 17th. Which defense will carry the day?
Neither team has given up a ton of points and both are almost identical in turnover margin. Obviously, Miami has a huge advantage playing at home;  however, I would be much more concerned if the Orange Bowl was still standing and the game was being played there.
For me, this game hinges on the quarterbacks for both teams. Both Malik Rosier and Brandon Wimbush have played well. Based off of stats alone, Rosier has thrown the ball better while Wimbush has been the better runner. You can throw every thing else out of the mix in my opinion.
The quarterback who plays better Saturday Night will lead his team to victory. Wimbush is surging and could very well make his own Heisman claim on Saturday Night, authoring the type of "marquee win" that all truly great quarterbacks in Notre Dame history have on their resume. Personally, I like Brandon Wimbush's chances of etching his name into Notre Dame lore on Saturday Night.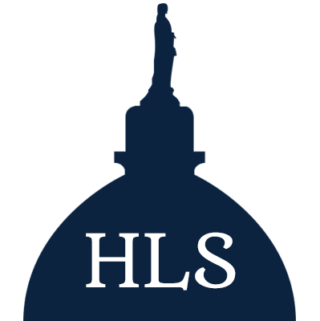 Latest posts by Jimmy Grant
(see all)