Typically, the "Notre Dame needs to join a conference already" talk hits in the lull of the offseason. But, in the playoff era, and during a time in which Notre Dame appears to have a rather firm grip on their #3 rank from the College Football Playoff committee, that particular cry has emerged in November.
While people championing this argument believe they do so in hopes to boost their favorite team's resume, somewhere, deep down, like a splinter in their mind, they know the truth: Notre Dame's independence is tailor-made for playoff success and everyone else is at a disadvantage.
Ohio State finding their way into the playoffs last season, despite failing to win their conference, should have made this abundantly clear. Their mere membership in the B1G, for whatever reason, made this acceptable for probably everyone that wasn't a Penn State fan. Throw Notre Dame into the mix, however, and everyone loses their minds.
So, in honor of Notre Dame holding on to their #3 rank for another week, allow me to detail three reasons why independence creates an easier path to the playoff than conference membership.
#1 – Conference Championships Are Meaningless, Actually
Oh, hail the mighty "13th data" point that a conference championship game can provide! Bow down to the golden calf of the conference title!
Then realize you've praised a false god and despair as your playoff dreams burn around you.
In 2014, the Big 12 had not one, but two conference champions. Their reasoning for trying to cut that baby in half was a narrative that the playoff committee would value a conference title in the final deliberations. With both Baylor and TCU as strong contenders, yet no title game, the Big 12 gave them a share of the title in hopes it would help one of them crack the top 4. It had the opposite effect and the committee, almost spitefully, put them 5 and 6, allowing Wisconsin, on the heels of a strong B1G Championship performance, to leapfrog them.
From that leapfrog, the narrative of the 13th datapoint in the form of a championship game was born. Yes, the committee denying two co-champions started this whole thing. Then the committee got a gift from the college football heavens in 2015 and got the perfect, clean conference championship scenario. With the Pac 12 having no one-loss teams, it was easy to open the door to the other four Power Five conference champs. Thus, the narrative continued.
But then, 2016 happened and, in the face of another tough decision, the committee put Ohio State into the playoff despite the fact that they lacked a 13th game and had no conference title. While the narrative seemed to break among many writers, the message hasn't resonated with college football fans as a whole.
This season, we are not only looking down a barrel of a potential Irish playoff berth, but also a very realistic scenario in which two SEC teams find their way into the playoffs. The B1G and Pac 12 are all but eliminated from the discussion in early November. Oklahoma and TCU may have a chance to allow the Big 12 to sneak in; however, they may find themselves playing yet again and potentially knocking each other out thanks to the Big 12 stupidly deciding they needed a title game after their round robin schedule.
How in the world is anyone seriously giving conference championships and their title games the time of day at this point? Conference championships will not bail any of these teams out. The committee has proven over and over again they look for quality wins and, while a conference championship and championship game serve may certainly qualify as such a win, simply being the title holder is a tie-breaker at best. Further, said tie-breaker has only been used once in playoff considerations thus far.
#2 – Scheduling Flexibility Leads to Scheduling Strength
With the committee making it clear that strong out-of-conference scheduling is rewarded (more than conference titles!), teams have pushed for trying to boost their scheduling efforts. Just take a look at the first two weeks of the pas couple of seasons. They are jam-packed with marquee matchups for just this reason.
However, there's a reason why those big-time games are crammed into the first two weeks: conference scheduling. Not only are teams required to play eight or nine conference games, but conferences typically don't leave many open weeks once conference play starts.
This is part of the reason why previous B1G mainstays on the Notre Dame schedule like Michigan, Michigan State, and Purdue are no longer annual opponents. For those schools, you have three weeks to fit them in before conference play kicks off. Meanwhile, Notre Dame is looking to get other schools on their schedule like Texas, Texas A&M, Ohio State, and Georgia. Those schools also face the issue of having precious few available weeks and something has to give.
Thankfully, Notre Dame's relationship with Southern Cal and Stanford bucks this scheduling issue as their October and late November games are protected. Further, Notre Dame's relationship with the ACC helps fill the remainder of the schedule as they can insert themselves into ACC conference play, benefiting both themselves and the ACC member they face.
Other teams have to rely on their conference's perceived strength and reputation to bolster the majority of their resume, using one or two other big out-of-conference matchups to help catapult it further. Notre Dame, on the other hand, gets to scatter shoot across multiple conferences ever season. This year, Notre Dame plays four of the five power conferences. Further, Notre Dame could hit a jackpot as three four opponents have a path to their respective title games (Georgia, Miami, Michigan State [note: forgot Sparty here, my bad!] and Southern Cal).
That's simply something that no team can match, even when they try to purposefully schedule to it. Just ask Alabama who has seen their "biggest week one game ever" opponent, Florida State, faceplant. That, combined with a down year for the SEC, gives the Tide zero room for error this season.
Granted, it's never a guarantee that ND will have this level of luck with their scheduling; however, their chances are monumentally better by operating as an independent. If a conference hits any level of parity, much like what the Big 12 and Pac 12 have seen this season, they bring you down with them. Ask Wisconsin how many favors their conference schedule is doing for them right now, despite the fact that they are undefeated.
#3 – Quality Wins Are the Only Thing That Matters
As I've said on the podcast, the one thing the playoff committee has shown over and over again is the high value they place on quality wins. Quality has many forms: top 25, over .500, and power five teams.
Now, while I talked quite a bit in the previous point about scheduling, the other truth of the matter is that, as long as college football continues to maintain a very exclusive championship structure, there is an absurd amount of luck that goes into everything. It's almost a total crap shoot or, in non-degenerate metaphors, more like the stock market.
Let's go back to Alabama again. It's not their fault that FSU went to hell. That's generally a blue-chip stock that will get you the return that you expect. So when Alabama invests heavily into Seminole stock as their lone out-of-conference power five and it tanks, they don't find themselves completely broke–yet. Their own stock is still worth quite a bit as they are undefeated and the SEC should perform well as a whole. But should they suffer a loss this season, they have very little to grab on to and are desperately searching for quality wins in a down year for the SEC to compete with other one-loss teams.
Notre Dame, on the other hand, diversifies. If Southern Cal has a down year, there's a decent chance Stanford will still be solid. They won't play every blue-blood in the ACC annually, but the chances of running into at least one good team are pretty good. Add on their own major investment or two early in the season, like Georgia and Michigan State this season, and the Irish have themselves a rather strong portfolio of potential quality wins that can survive the worst bear markets of parity.
Of course, we all know there are no guarantees. Despite ND's best efforts, everything can go to hell in an entire season schedule-wise. Still, I would easily take Notre Dame's method of scheduling rather than being locked in to a conference schedule any day of the week.
As long as the committee allows quality wins to rule the day, independent scheduling will remain king. All Notre Dame has to do is take care of business on their end. Before the bottom fell out in 2014, there was, believe it or not, a potential path to try to bust into the playoff discussion. In 2015, Notre Dame went down to the wire from wrecking everyone's playoff dreams. In 2016, [data not found].
And now, in 2017, the Irish appear to control their playoff destiny once again. Should they win out, they will have put together a resume that no team in college football will be able to match.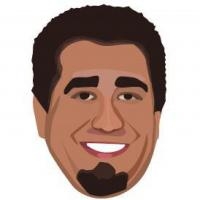 Latest posts by Ryan Ritter
(see all)