Though my wife has a good handle on the Notre Dame schedule, her seeing my dog coming down the stairs in the FUSC shirt was the giveaway for her to proclaim: "USC week already?! Man, this season is flying by."
A weekend that saw four Top 10 teams go down underscores the feeling that the race for the playoffs is wide open. Some of that race will be decided in South Bend this weekend as #13 Notre Dame will take on #11 USC. The loser of this tilt will essentially be eliminated from the playoff race, making this the highest stakes Notre Dame vs. USC game since the "Bush Push".
Notre Dame and USC regardless of records has always taken on special meaning. This year, I'm happy to say I will be on campus for what looks like a beauty. As I'm counting down the days until Saturday, I thought about my favorite USC games from yesteryear and settled on the three gems below. Now, you might notice that all of these games occured after 1980, before you blow me up in the comments, I decided to start there as that was the time when I fell hard for Notre Dame as a six year old.
#3: 1986 Notre Dame 38, USC 37 – "The Start of Something Big"
Notre Dame was only 4-6 while USC was 7-3 and ranked #17. But if there was such a thing as a good 4-6, it was this Notre Dame team: a one point loss to #3 Michigan, a dropped ball late prevented a giant upset against #1 Penn State, and a two point loss against #8 LSU. While each loss was frustrating, it seemed to indicate better days were ahead. Despite their record under 1st year Head Coach Lou Holtz, the Irish were proving to be an extremely tough out against good opponents.
In this tilt, the Trojans held a 37-20 lead in the fourth quarter with the Irish looking as if they finally run out of gas. What followed was a scintillating 18 point outburst that was capped by a John Carney field goal as time expired.
#2: 2010 Notre Dame 20, USC 16 – "Finally"
Notre Dame was in year one of another rebuild. This time under first year Head Coach Brian Kelly.
The Irish would race to a 13-3 lead only to see USC back-up quarterback Mitch Mustain stake the Trojans to a late lead 16-13.  Robert Hughes,, however, would put Notre Dame ahead for good with 2:23 remaining on a five yard touchdown run.
The defining moment of the game would come with 1:17 remaining when USC wide receiver Ronald Johnson dropped an easy and likely game winning touchdown. This was only the 9th time in history this game was played when neither team was ranked. However, it makes my list simply because it ended the horrific USC domination over Notre Dame and Ronald Johnson's gaffe likely brought emotional trauma to USC fans everywhere.
#1: 2012 Notre Dame 22, USC 13 – "Notre Dame is #1 Again"
I can already hear the complaints now: If 1980 was the cutoff, what about the #1 vs. #2 matchup? What about 1989 with a fight in the tunnel and a huge comeback win by Notre Dame 28-24?
Simply put, in 1988, I was too young to appreciate what that game meant. When 1989 rolled around, I, as a young lad, saw that Notre Dame was winning all the time and took moments like that for granted. But by 2012, I had been through the end of the Dr. Lou's run, Davie, O'Leary, Willingham, Weis, and the start of the BK era. After seeing some horrific stretches of ND football, I honestly wondered if we ever going to rise to the top again.
2012 was like a genie coming out of a bottle to grant every Notre Dame their every wish for 12 straight weeks. Those 12 weeks were improbable, dramatic and had the stuff of a Hollywood drama week in and week out. Adding to the drama was that the grande finale to the undefeated season required the Irish to win on the road against USC.
By the way Lane Kiffin, that white sweat suit was as abysmal as your goal line offense.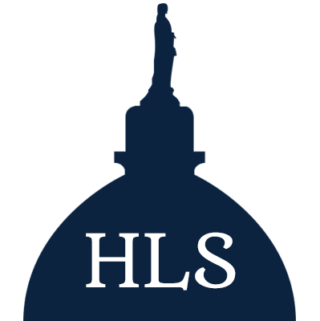 Latest posts by Jimmy Grant
(see all)