Welcome to Debate THIS! In this episode of the long-standing HLS series, we will take a look at the graduate transfer rule. Stay tuned to HLS for the other side of this argument. 
I am going on record to say that I cannot stand the graduate transfer rule.
Let me try to understand this and put myself in the shoes of a student-athlete. I graduated early (good job!), but I don't play at School X. In that case, I'm going to go shopping for a new school. If School Y has a graduate program that School X does not have, then bingo! I can play right away.
That sure doesn't sound like the college football that I grew up with.
In the last few seasons, several Notre Dame players have left ND via graduate transfer. The most recent of these include Malik Zaire, John Montelus, Devin Butler, and, of course, we all remember the highly publicized exit of Everett Golson.
I question this rule for several reasons. For starters, it creates a pseudo-free agency in college sports, putting college football one-step closer to being a minor-league circuit for the NFL.
Secondly, in my mind, it makes the whole concept of team-building and maybe even program-building laughable. We have been told for decades (and I believe it) that football is the ultimate team game. The idea that a class comes in together and works hard with the goal in mind of winning while forming long-term bonds with teammates is one of the allures of college football. The idea (though far-fetched at many schools) that student-athletes are part of the fabric of the student body is also an attraction that college athletics has. When rent-a-player types are added to the equation, you strip away concepts like team, bonds, and perhaps even loyalty.
Not to mention, aside from Russell Wilson, I cannot think of another graduate transfer who made a great impact at his next stop. Is there one? As the number of graduate transfers increases, perhaps their impact on their new team will as well.
Another area of concern, particularly from smaller schools, is that a school may educate and raise a student athlete, investing time and energy into a player, only to be left "high and dry" by bolting to another program. Vernon Adams from Eastern Washington comes to mind here.
Finally, nearly 66% of graduate transfers in College Football and Basketball never even earn a second degree! We can call it whatever we want, but these players are simply moving on to increase their opportunity to play. The best way to fix this problem is by simply making a graduate transfer sit out a year like a regular transfer. In year one, they can focus on studying and adjusting to their new school, which is the same rationale the NCAA uses for making a regular transfer sit. In year two, they can play and actually earn the graduate degree that was the "NCAA approved" reason for the transfer.
If you want to reward kids who graduate early, there are better ways to do it than NCAA "Free Agency".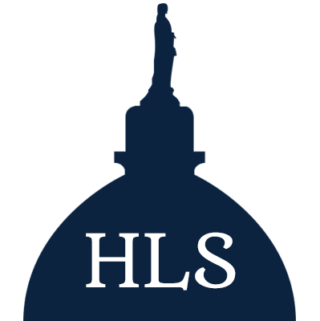 Latest posts by Jimmy Grant
(see all)