Loyal Readers, you might have noticed that Jude, aka andrewwinn, has taken a new gig over at One Foot Down. His first post has something to do about the strangest version of The Book of Mormon ever, so be sure to check it out. All of us at HLS want to wish Jude well and thank him for the incredible amount of work that he's done here at HLS.
Now, if you're thinking some kind of blog drama or blog war is brewing, I hate to disappoint you. Biscuit might be building a Death Star of dancing leprechauns, but that's completely unrelated. I can neither confirm nor deny that we have stolen plans for Subway Domer's massive fort of PBR.
Anyways, with Jude's departure we have another shakeup on the HLS masthead. You might remember that I stepped down as editor-in-chief not too long ago and now I'm sitting here like: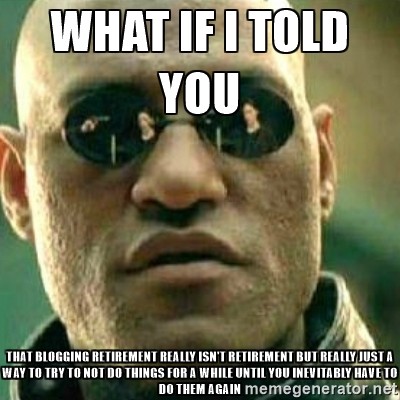 However, the truth is that I was far from hands-off on the site. I took up more behind-the-scenes work along with my podcasting duties while Bayou and Jude did a lot of the day-to-day heavy lifting. Well, I still don't have the time for the EIC-style heavy lifting and, quite frankly, neither does Bayou. So with our limited free-time-powers combined, Bayou and I will serve as co-editors of the site and we have scraped the EIC title/position.
Now, the big question: why should anyone outside of the HLS staff care, Tex? Well, we know that 2016, while being a terrible football year, was equally terrible on just about everyone's free time at HLS. We haven't been able to provide content at the same rate we used to and, combined with a major departure, we want to let y'all know that HLS isn't going anywhere; however, it might change slightly.
Although "change" probably isn't the right word to use. "Getting back to our roots" is more accurate.
When I took over as EIC, I made the mistake leading HLS down a path in which we attempted to cover everything. The idea of "we won't cover the news, but give our opinions on it" sounds great until I realized, far too late: "oh crap, I'm no longer in my twenties, single, and childless with a job that actually allows me to pull this off." So, I stepped back, let Bayou attempt the same unsustainable goal with a staff increasingly finding their time squeezed.
The goal going forward is to be less news-like and more blog-like. If you dive into the archives (which you should do, it's a ton of fun), you'll see our older content was much, much different. We ranted more, threw out opinions that were attached more to a general sentiment rather than a news story, and had a lot more fun. All of that led to HLS having much more of an active community and discussion than what we have now.
And community is the part that actually matters to you, Loyal Reader. If you've made it this far down my usual long-winded post, this is where you get to take part in something new that we would like to try. For the better part of 2016, we've been using Discord to chat and to help record our podcast. The eventual plan was to use it as a community chat tool and that time is now. Simply click this invite link, sign up, and come aboard. There is a web app, desktop app, and mobile app available to assist you in getting around whatever fun firewalls your work has in place for your convenience.
Discord has a lot of great options to help manage communities and it allows for voice chat which opens up a whole other world of (potentially frightening) possibilities. There are also cool features to embed videos, tweets, links from the web, and even the ability to add and program bots to do just about anything (hello, pipe dream!).
We are looking forward to keeping this thing rocking into 2017. Come on in and join us for the ride.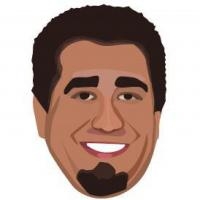 Latest posts by Ryan Ritter
(see all)