Pat Connaughton may have led the league in minutes played this summer. He averaged around 30 minutes per game. This is a good sign for his future with the Portland Trailblazers. Pat started the summer league with a bang, dunking one down early against Spurs. He then shot poorly vs Suns, going only 1-for-7 from beyond the 3 point-line. However, he adapted by scoring 14 points on hard drives and drawing fouls. Pat's leaping ability was also on display on the defensive side as he managed a block or two per game. In one of the more exciting summer league games, Pat hit four 3-pointers and scored 19 points in OT win over Jazz. Watch this video of Pat's late game heroics against the Jazz. In the final summer league game for the Blazers, Pat played big minutes once again and ended the day with 23 points, four rebounds and shooting 3-for-10 from downtown. The Blazers have shown great confidence in Connaughton this summer and we will surely be seeing more of him in this upcoming season.
Jerian Grant had a roller-coaster of a summer league. He started against Sixers and a plus of 12 with seven points and a couple assists. Grant's best moment of that game was getting two steals in a row while pressuring the inbound. It is obvious that Grant is still gaining confidence on shot. He had 14 points against the Celtics, but went 2-for-8 from 3. Against the Wizards, Grant put up eight assists but also missed all seven threes that he attempted. Jerian hit his stride in the second half of the semi-final game when he scored 13 points to lead the Bulls to a comeback victory over the Cavs. Then Grant won MVP of the summer league finale! He collected 24 points, 10 rebounds (!) and five assists in the final game and was also clutch in overtime. His Chicago Bulls ended up being the only undefeated team this summer. It was also nice to see Grant and the 14th overall pick Denzel Valentine playing together in the backcourt as opposed to subbing for each other. Jon Barry, an ABC/ESPN analyst, likes Jerian Grant, saying "he's a nice young talent."
Jack Cooley was a a welcome surprise for me and for the Bulls. Against the Philadelphia 76ers, Jack provided a defensive spark with two blocks, while also getting a couple buckets. Jack looks stronger than most players down low, but he is also a little short, especially against the exceptionally long Sixers team. Jack subbed in real well against the Celtics. He battled for 11 points and eight rebounds (including five offensive) in only 16 minutes of play. Jack has a knack for making the most of his minutes, in only seven minutes against the Spurs, he managed six rebounds, two steals, and a bigman's three-point-play. And in only 10 minutes of play, Jack put up seven points and eight rebounds against the Wizards. He did not play in final game. Did you know Jack Cooley once got a 27 point 29 board game in d-league play??   Watch this video of Jack being Jack. I think he should shoot more 3's!
Zach Auguste was a spark for the Lakers against the Sixers. In 20 minutes, Zach recorded eight points, seven boards, two steals, and a block. While Zach did have a play where he drove hard and fell over himself, he finished at the basket well. It was nice to see Zach's usual passion and hustle on display. In 15 minutes against the Cavs, Zach collected five rebounds, drew fouls, and he even ran the fast-break on a couple of plays! He has seemed to amp up his aggressiveness on both sides of the ball, whether demanding the ball in the post on offense or contesting shots on defense. Unfortunately, in the same game against the Cavs, Zach only went 2-for-8 from the free throw line and showed some frustration in that regard. Auguste started in the final summer league game for the Lakers, but only played 12 minutes collecting two points and two assists. The Lakers have plenty of bigs on the roster including the recently signed Timofey Mozgov, Ivica Zubac, Robert Sacre, and Tarik Black. In my opinion, Zach outplayed Zubac this summer. However, because Zubac was actually drafted, he has already signed on with the Lakers. Given the crowded roster I imagine Zach will be playing in the D-league or perhaps finding a home on another NBA team or even overseas.
Demetrius Jackson put his leaping ability and defensive prowess on display this summer. Jackson picked up guards full court and managed almost two steals per game in limited minutes. In 14 minutes against the 76ers, Jackson got two steals and two assists. He started against the Spurs and played well, collecting 11 points, two steals, three boards, and shooting 3-for-4 from deep. The highlight of Demetrius's summer league was getting two-and-1 plays in a row against Cavs. This was also the same moment in which Jon Barry said he was impressed with Jackson's NBA ready strength and physique. Jackson had mixed results with his high flying drives to the hoop as he got blocked four times against the Cavs in the first round of the tournament. He started the final game but only tallied 14 minutes, managing four points, three assists, a steal and a block. Jackson has some stiff competition in Terry Rozier. The Celtics GM Danny Ainge even said Rozier was his best player in summer league. Isaiah Thomas, of course remains the starter and former All-Star for the Celtics at point guard. Meanwhile, rumors are circulating about Russell Westbrook coming over in a trade. As long as things remain up-in-the-air for the Celtics, so too does it for Demetrius. Getting signed to a guaranteed deal is a positive first step.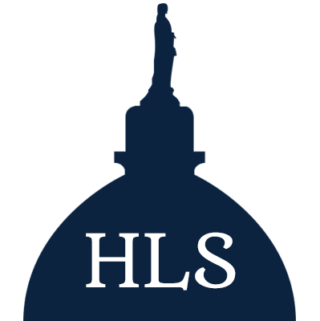 Latest posts by EricStFrame
(see all)