Welcome to a series of posts we're calling "Five Question Marks." In his third entry, BJ Konkle answers a question on the minds of many Notre Dame fans: Is this the year Max Redfield demonstrates a talent worthy of five stars?

Max Redfield's three years at Notre Dame has been an absolute rollercoaster ride.
The highly treasured 5 star 247 sports composite ranked recruit from sexy recruiting hotbed Mission Viejo, Calif. was originally committed to play football at the University of Spoiled Children U$C.  He rescinded this commitment fairly late in the recruiting cycle in November, and committed to Notre Dame in early January of 2013. Sporting an impressive offer list (LSU, Oklahoma, USC, Ole Miss, Tennessee, UCLA, and Ohio State among others), the 30th ranked recruit in the country had many choices, but chose to sign with the Irish and be a member of #IrishMob13 (the clever hashtag/nickname characterizing the 2013 recruiting class).
Redfield saw action as a true freshman, registering 12 total tackles in former defensive coordinator Bob Diaco's defense. The controversial decision to start Redfield against Rutgers in the Pinstripe Bowl prevented the chance to preserve a year of eligibility. Hindsight is always 20/20, but preserving a year of eligibility may have been a more conservative and beneficial approach.
Enter 2014, and with it a new defensive coordinator in Brian Van Gorder. Redfield worked his way into a starting role, starting 11 games and playing in all 13 games – contributing 68 total tackles, 0.5 tackles for loss, and 1 interception.
Redfield, however, didn't mince words about the difficulties within the new defensive system, as he told Lou Somogyi of Blue and Gold Illustrated:
An eloquent and confident speaker, Redfield has carried 18-credit academic course loads at Notre Dame per semester, most notably learning Mandarin Chinese. When asked whether VanGorder's defense or Chinese was more difficult, he paused. "That's a pretty good question," he responded. "I would say consistently being successful in that scheme is harder than learning Chinese."
Redfield rode the rollercoaster throughout 2014, with a low point coming during the Arizona State loss when he was criticized for his overall lack of effort. Consequently, he found himself benched and in the Brian Kelly doghouse the next two games, which were incredibly frustrating losses to Northwestern and Louisville.
Season ending injuries to Austin Collinsworth (shoulder) and Drue Tranquill (1st of 2 ACL injuries) forced Redfield into a starting role once again during the impressive Music City Bowl victory against LSU. The bowl win was indisputably Redfield's most productive individual performance, recording 14 tackles. Many believed the former five-star safety had turned the corner and was destined for a monster 2015 season – including college football pundit Phil Steele who named Redfield a 2015 First Team Preseason All-American.
Unfortunately, this prediction did not come to fruition. 2015 was not a monster season, nor was it an epic failure of a season. It was every bit of luke-warm mediocrity.  Redfield failed to surpass his sophomore totals in tackles, making 64 total tackles in 2015, 2.5 tackles for loss, 1 sack, and notching another interception (much in thanks to a tip drill executed by KeiVarae Russell, now of the Kansas City Chiefs). Redfield ended the season on a low point when he was sent home from the Fiesta Bowl for allegedly missing curfew repeatedly. Redfield took to Instagram to post a (backhanded?) apology leaving many to wonder if he had played his last down with #NDFB. Thankfully, Redfield is still enrolled at Notre Dame and participated in the 2016 spring practices.
Moving into the summer and eventually into fall camp, this is undoubtedly a do or die season for the senior.  There isn't a coach or fan that would claim Redfield is lacking in the department of athleticism. The criticisms often come from mental breakdowns and lapses that consequently result in big plays for the offense. These errors in judgement and off the field issues must be put to bed.
If there is a proverbial switch to be flipped, then it better happen quickly because true freshman (early enrollee) Devin Studstill was one of the most highly praised defensive players of the spring and reportedly took first team reps – relegating Redfield to some second team reps. Perhaps this is a motivational ploy instrumented by the coaching staff, or maybe Studstill is simply that good. With that being said, don't count out Redfield just yet. The Irish have a history of producing high performing safeties late in their collegiate career. It took former #NDFB safety Harrison Smith, current Minnesota Viking and recent Pro Bowl performer, years of growing pains before the light eventually turned on and he recorded an astonishing and team leading 7 interceptions his senior year (most since Shane Walton also picked off 7 passes back in 2002).
Max Redfield has obviously had his fair share of highs and lows aboard the #NDFB rollercoaster.  Here's to hoping he can learn from his past hardships and develop a mature outlook on his upcoming senior year.  With all of the intangible pieces in place, he needs to add and maintain a mental consistency to allow his five-star athletic frame fly around and make plays.  I'm well aware that this is an overly simplistic solution, but the truth is that Redfield has one final season to answer the questions: Did the recruiting analysts whiff on this five-star? Or, like Harrison Smith, did Redfield need to endure a few years of growing pains to develop into the game-changing and potential NFL safety we all thought he could be?
I believe the light will turn on for Redfield and he will become the commanding leader of the defense's back end. I won't give up on him just yet because of his sheer athleticism. Redfield has been his own worst enemy. But if he can put as much effort in the film room as it looks like he does in the weight room, then this upcoming season will be the one where we consistently see what recruiting analysts saw in this five-star talent in 2013.
Cheers and go Irish!
Previous "5 Questions" Posts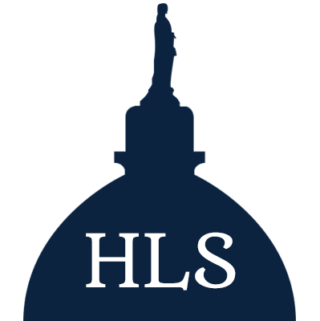 Latest posts by BJ Konkle
(see all)