Welcome to a series of posts we're calling "Five Question Marks." In this entry – the second on a series – BJ Konkle answers a question on the minds of many Notre Dame fans: Will Brian VanGorder and the Notre Dame defense have a disruptive pass rush this season?

It has been no secret that the Irish defense has significantly lacked a strong and consistent pass rush the past few seasons under Brian VanGorder's defensive system.
Yes, there have been flashes of well-designed blitzes and convincing individual performances. We all remember the thorough dismembering and countless cans of whoop ass that were opened on Michigan in 2014. How could anyone forget this marvelous shutout? (Quick update: Michigan still hasn't scored). This was the game we were all formally introduced to the mustache riding, fist pumping, turn down for what defensive coordinator we collectively crushed on for a week.
It was also just a year ago that Romeo Okwara recorded three sacks in one game against Wake Forest. Okwara lead the team with 8 sacks, which was 45th best last year. Alabama, the reigning national champion, lead the country in sacks with 52, more than double Notre Dame's lackluster output of 25. The Irish were tied for 74th in the country. As explosive as the Irish offense was last year, #NDnation drools at the thought of 10 more sacks potentially putting the offense in even better positions to light up the scoreboard. Since 25 sacks won't cut it, is there any reason to believe this number will improve?
Yes – the defense will generate a better pass rush than last year. In terms of pass/fail, I would set the goal at 33 sacks. That output last year would have put the Irish in the top 30. I believe they'll have a more effective pass rush than last year for two main reasons: depth and upgraded athleticism at key pass rush positions.
DEPTH
The defensive line has been a frustrating group to follow over the past few years. Depth has been a nagging issue. Sheldon Day and Romeo Okwara have left behind large voids, but there is still reason to be optimistic about the defensive line. There's an intriguing mix of inexperience and veteran presences.
Daelin Hayes and Khalid Kareem, two early enrollees, provide much needed depth, talent and overall star power. The pair, who both hail from Michigan, were top rated defensive linemen within the recruiting class. Hayes was once a U$C commit and Kareem was pledged to Alabama. They'll be pushing redshirt freshmen Elijah Taylor and Michah Dew-Treadway, big bodies that are expected to compete for supporting roles.
Sophomore Jerry Tillery – star of Showtime's "A Season With" documentary series – and battle-tested juniors Daniel Cage and Andrew Trumbetti will be staples on the defensive line this year. All three will be crucial to the group's success and bring a different attribute to the line. Tillery is a highly cerebral defensive tackle with above average athleticism, giving him the ability to wreak havoc in opposing backfields. Cage is a 315-pound defensive tackle that often requires a double team in the middle of the defense, thus allowing linebackers to roam more freely. Trumbetti has seen two years of work at defensive end and has shown bursts and flickers of becoming a true rush end.
Unproven junior Jonathon Bonner finds himself in a curious grey area. Brian Kelly explained that Bonner was one of the "impressive up-and-comers" of the 2015 spring season; however, Bonner was unable to translate this praise onto the playing field on Saturdays.
Moving into 2016, Bonner explained to Blue and Gold Illustrated that he has settled in and become far more comfortable with his position.
"I do (feel myself getting better).  I actually feel a difference this year compared to even the end of last year. Workouts are much better and you can use everything in your toolbox from last year and really put it into play during spring ball." Minimally, Bonner provides the defense with additional depth, and has potential to become a solid situational player within the defensive line rotation.
Finally, promising NFL prospects Isaac Rochell and Jarron Jones will set the tone for the group and will likely have the biggest impact on its success.
Jones returns this year after missing the entire 2015 season due to a fall camp knee injury. Jones' long frame – 6-foot-5.5, 315 lbs. – is uncharacteristic for a defensive tackle. If he can develop an ability to leverage this length against his defenders, he could become incredibly difficult to block.
Rochell has the versatility and experience to play both tackle and end. He is anticipated to fill the leadership void within the position group that departed with Sheldon Day's graduation. He is also one of my picks as a potential captain.
This evenly distributed amount of talent creates depth that has been dreadfully needed. With this depth in place, it would be a pleasant change of pace to see far more rotation on the defensive line compared to last season. Great defenses, especially defensive lines, have the ability to platoon players in and out, thus keeping the big bodies fresh for key snaps. Notre Dame has not had this luxury in recent seasons, but barring any (*FEROCIOUSLY KNOCKS ON WOOD*) injuries, the Irish should be able to create a steady and fresh rotation of defensive linemen.
UPGRADED ATHLETICISM
The BVG defensive scheme doesn't shy away from a blitz or two (or three or four or…. you get it).  Sadly, a number of blitzes and a number of sacks are not directly correlated.  Last year, Irish fans witnessed a heavy dose of blitzes that failed to get home – many executed by Mike (middle) linebacker Joe Schmidt. This isn't the time or place to debate Schmidt's play, but it's fair to say that when he blitzed, he rarely got home – twice to be exact.
This upcoming year the defense will feature Nyles Morgan at Mike linebacker, and it's with complete confidence that I conclude this will be an upgrade at the position. Morgan was named to the Football Writers Association of America Freshman All-America Team, and to the Sporting News Freshman All-America Team in 2014. Many (including myself) were clamoring for Morgan to get more reps last year, but this simply didn't happen. Many assumed it was due to a lack of totally understanding defensive schemes.  Morgan addresses this notion along with other intricacies of his position in a "Close Up" interview with WatchND.
Morgan is primed for a breakout year. His overall athleticism and three-year knowledge of the defensive scheme will produce vast improvements in the pass rush and in the defense as a whole.
Irish fans not only saw a bevy of blitzes from the linebackers, but also from the nickelback position. In the past few years, Matthias Farley often made a living firing off the line of scrimmage as a nickelback into opposing teams' backfields. Redshirt freshman Shaun Crawford was going to be the team's starting nickelback in 2015 before suffering a season ending injury in fall camp. He'll be starting this year for sure. Crawford's "quick twitch" agility and speed should be a deadly combination enabling him to come off the edge as an unexpected pass rusher. His pure athleticism, similar to Morgan, will be an upgrade at the position and a threat to opposing backfields.
Pairing the depth that has been created on the defensive line with the talent upgrades at other key pass rush positions, the Irish defense is in good position to improve from last year's performance and inflict chaos on opposing pass protections.
Previous 5 Questions:
Will Another Star Receiver Emerge in '16?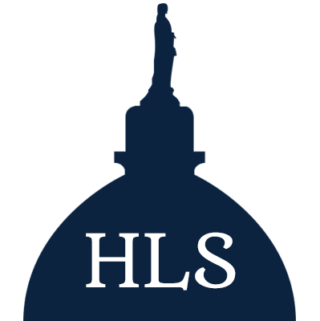 Latest posts by BJ Konkle
(see all)