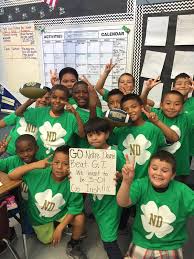 There is a class of third-graders in California that has adopted the University as something of learning partner, teacher's aide, and mentor. These young lads and lasses call themselves the Notre Dame Class of 2029. I enthusiastically applaud this kind of bold, audacious vision and aspiration; after all, in 1842, I declared a mildewed log cabin on the Midwestern American tundra to be a University. Didn't go from mission to school to college – never used the word 'impossible' – didn't bother to count the lakes.
Now, if these young alumni will graduate in 2029, that means they will enroll as freshmen in 2025. While I haven't any doubt whatsoever that each of these fine, leprechaun-sized scholars will make it to Our Lady's University, Notre Dame will necessarily be a different school nine years from now. In 1879 we had a pile of charred timbers and blackened bricks; in 1888 we had a Golden Dome. One walk across campus today, and you realize that, as Heraclitus said, you can't step into the same quad twice.
Thus, let us consider what our beloved Notre Dame will look like when Ms. Allison Silva's third-graders begin their four-year adventure under the dome in 2025.
*** The bronze statue of Brian Kelly is unveiled outside the southwest tower of StadiumCity. The fifteen storey structure, now renamed the Kelly Tower, appropriately houses the Department of Irish Language and Literature, as well as Westish Dining Hall, the 150-bed McCorquodale Residence Allotment for Men, and part of Grounds-and-Maintenance. Kelly Tower matches the southeast tower of StadiumCity, itself recently renamed Burj Hesburgh. Retired head coach Brian Kelly himself was on-hand for the unveiling ceremony, during which he reminisced about the 2017 Championship Season which, at 17 games, was the longest Notre Dame football season on record.
*** Head Footbal Coach Louis Leo "Skip" Holtz, Jr., praised his predecessor in his own remarks during the event, but reminded Kelly that he – Skip – already has a bronze statue of himself outside StadiumCity, as one of the players standing behind his father Lou. Considering that The Arbiters of Excellence (formerly known as college football playoff selection committee) now require independent football teams to go undefeated for two complete seasons before being granted a playoff berth, there are alumni rumblings that Skip Holtz may have to wait a while to see a statue of his own. Fortunately, proud father Lou Holtz is able to watch all of Skip's home games from the St. Andre Tower of StadiumCity, which houses the Alumni and Honorary Alumni Retirement Village and Assisted Living Resort and Spa.
*** The statue unveiling and tower christening were presided over by Father George Rozum, C.S.C., now in his fifth year as President of the University of Notre Dame. Commenting on the amazing energy of the spry 86-year-old university leader, Chairman of the Board of Trustees, Condoleezza Rice said, "Making Fr. George President was the only way we could get him out of Alumni Hall." Rozum's tenure as President of Notre Dame has seen continued growth of the University. The StadiumCity project was completed, making the home of the Fighting Irish the "Biggest, Tallest, Most Complicated" athletic, academic, residential, food-selling, pastoral care, self-sufficient "UniversiPlex" in the country.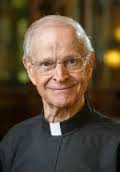 *** Fr. Rozum has also tried to bring an end to the vicious cycle of 'Musical Dorms,' that began under his predecessor Archbishop John Jenkins, C.S.C.. This seemingly never-ending shuffling of student populations around the campus began with the opening of two new residence halls on Dragon Quad (so named because its remote location prompted campus map illustrators to write "Here be Dragons" to mark the site). The men's dorm, Hesburgh Hall – affectionately called Teddy by residents who don't want people to think they live in the library – sits next to New Pangborn Hall, which was filled with residents of the dorm previously named Pangborn in the original cultural experiment. The old Pangborn was renamed Pothole Hall, since anything would fill it. First Walsh and then Badin women were moved into the Pothole during major renovations; but the whole system broke down when the Morrissey men were scheduled to spend a year in the 'Hole. When work began on the "Manor," a construction worker removed a transom over a door and the whole structure nearly collapsed in a steaming heap. It has taken an international team of architects and engineers, a Novena-marathon in Sacred Heart, and roughly $14.5 million to save Morrissey, but Fr. Rozum hopes to reopen the hall next year. In the meantime, the Manor-Tent-Camp continues to occupy the remains of the Burke Golf Course, while the men of Zahm have moved into Pothole Hall (now without windows, because of the stench). When Fr. Rozum exempted Alumni Hall residents from having to move anywhere, Dillon seceded from the University and posted armed guards, prompting the administration to treat Dillon like Carroll and ignore it completely.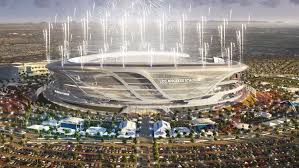 *** All of this barely controlled chaos is to be settled by the start of next year, in preparation for the visit of Pope Leo XIV, Class of 1981. The former Charles Cardinal Brown, previously the Nuncio to Ireland and Prefect of the Vatican's Congregation for Catholic Education, is a loyal son of Notre Dame, and also the first American Pope (though that is only of mild interest to the alumni). He will visit his Alma Mater in 2026, and will say Mass in StadiumCity, further consecrating the already hallowed ground. Much of this landmark event has been organized my University President-Emeritus Archbishop John Jenkins, now in charge of the Pontifical Council for Economic Expansion, also known as "Vati-Development." Pope Leo will dedicate the new glass dome on the basketball arena with the help of Muffet McGraw and Mike Brey, two of the longest serving coaches in Notre Dame history. McGraw has vowed to coach until she wins her fourth National Championship; and though Brey has found his way to two Final-Fours and two Championships, he has stated repeatedly that he will not retire until he finds a fetching necktie.
*** As much as things have changed, much has stayed the same. The University remains a premier institution of higher education and a powerful force for good; the Dome still reflects both the sunlight and the hopes and dreams of millions; voices raised in prayer have never ceased to echo from the Grotto;  snow remains possible from October to April; parietals are still in force; and Notre Dame is always Our Mother.
That is just a guess at what Our Lady's University will look like in 2025, when the young men and women of Ms. Silva's class enroll. But don't ask me what Notre Dame will look like by the time they graduate in 2029 – that's four whole years later.
EFS CSC
Post-Script: The football game played on the weekend of the Kelly statue dedication saw the Irish defeat the Michigan Wolverines by the unusual score of 37-0, when Coach Holtz successfully went for three after the fifth touchdown.
Padre's book Father Sorin Says: The Founder Comments on Today's Notre Dame is available from the Hammes Notre Dame Bookstore and Amazon. A gift for loyal students, alumni, and friends of the University – a punishment for fans of all other teams.
Latest posts by Father Sorin
(see all)