As andrewwinn mentioned in his daily Morning Roundup, some eyebrows were raised with Ben Koyack was the only Notre Dame player selected in the 2015 NFL Draft–and in the seventh round at that. While some within ND fandom grew concerned about what this meant for the current talent in the Brian Kelly era, some outside of it saw a golden opportunity to take a lazy potshot at the Irish as the draft wound down:
More picks than Notre Dame

Chattanooga
Delaware
Delaware State
Hobart
Northern Iowa
Samford
SIU
Tennessee State
Texas Southern
Towson

— College Football by SB Nation ? (@SBNationCFB) May 2, 2015
Now, there's the obvious retort: Notre Dame is returning practically every single starter from 2014. This is certainly true, but would it then follow that the level of talent on the field is so poor that it is in every Irish player's best interest to remain in South Bend?
Every year, we see many posts showing which school/conference managed to draft the most players. This year, I wanted to go a bit deeper–compare the draft results to recruiting rankings as well as recording the star ratings for each pick and which recruiting class they came from.
To do this, I used recruiting rankings and ratings from 274 Sports (with exception of 2010 team rankings as they weren't available on 247–Rivals was used). The classes of 2010-2012 were examined as all but four picks came from these classes.
The end goal was to see if there is really any cause for concern for a poor draft class and if any other interesting data points/patterns could be found.
Let's start with the top schools in terms of NFL draftees and compare them to their recruiting rankings from 2010-2012:
[table "" not found /]
The obvious outlier here is Louisville and they have an outlier within their draft class as well, a 2014 JUCO transfer, James Sample (who originally started at Washington). Sample went in the fourth round and the Cardinals also claimed Mr. Irrelevant, the last pick of the draft, Gerald Christian. Still, that's quite an impressive haul for Louisville, even though their draft rankings are by far the lowest out of the teams on this list.
Mississippi State, Oregon State, and Arkansas all found themselves with a ranking average in the mid-thirties and tied teams with top ten average rankings. So it certainly seems that your draft class isn't dependent on recruiting rankings, let's see how this works the other way with rankings sorted by average recruiting class:
[table "" not found /]
Why hello there, Notre Dame, good to see you sticking out like a sore thumb. So, the talent should certainly be there according to the recruiting rankings. ND isn't alone with solid recruiting marks and low return on draft picks either.
So is ND not developing their talent or seeing a high number of busts? Not really.
The 2010 class saw a few people drafted last year: Louis Nix, Prince Shembo, and Bennett Jackson. Last year's draft also took Aaron Lynch (albeit not a true Irish pick, but explains the ranking boost) and Stephon Tuitt from the class of 2011. And as for the 2012 class, no one left early for the draft, although Ronnie Stanley and Sheldon Day certainly could have (and probably Everett Golson too if he really wanted to roll the dice).
And really, we should talk about people leaving early. A lot is made about the young guns in the draft, but only 40 of the 256 picks (~15%) came from the class of 2012 (not including one JUCO in the class of 2012). The class of 2010, meaning the fifth years, were the most drafted class this year pulling down 98 picks (~38%). The class of 2011, some of whom did have another available year, had 92 total picks (~36%).
So a strong senior/fifth year crop is what tends to boost the number of draft picks. So young teams like the Irish tend to not put together impressive draft classes. There was notable exception to this standard and that was Florida State who had four draftees come from the class of 2012.
And what about star power? Is the lack recruiting/retaining five-stars hurting the Irish in the draft?
Again, that doesn't seem to be the case. As there are so few five-stars overall, there isn't a round in which they dominate. Not surprisingly, the first round is where you see the most, and this year saw eight former blue-chippers drafted; however, there was at least one five-star taken in every round, even the seventh.
This year, the majority of five-star talent came from the class of 2012 (15 out of 24), giving more credence to the argument that the recent attrition of five-star plays might just be expected. After all, if these guys are really as good as their ratings, they are looking for the best route to maximize their potential and exposure in the least amount of time.
As far as those diamond-in-the-rough players that also get their fair share of love, they actually take up a sizable portion of the draft. 61 players were drafted with a rating of two stars or less–that's almost a quarter of all the players taken in the draft (23.8% to be more precise). Normally, I'd say that Notre Dame would get roasted for taking players like that in their draft class, but these also include walk-ons and the Irish just so happen to have a walk-on that might have an outside shot at landing on an NFL team next season in Joe Schmidt.
Three-star selections account for the lion's share of the picks in the draft (~44%) with the class of 2011 (your seniors and redshirt juniors) taking up the largest piece of that pie. This all points once again to a strong, developed senior class being the ticket to a strong draft class.
So yes, it's certainly great to have the ability to brag post-draft that the guys you were watching on Saturdays will start playing on Sundays, but it certainly isn't a solid measuring stick year in and year out. With eight players departing in last year's draft and six the year before that, there was bound to be a gap year for the Irish in the draft.
There were simply too many gaps to fill with a lot of young talent who needed to make their mark on the depth chart rather than the draft. A handful of players could have left early to boost number, but they didn't.
All of that talent is coming back to play another year for Brain Kelly and we should be nothing but over-the-moon excited about it. Don't convince yourself that this is a sign that Kelly failed to develop talent. On the contrary, this program unbelievably healthy and continuing to move in the right direction.
Now, should next year's draft see only one player drafted, something went terribly wrong and I'll be the first to start screaming that the sky is falling. But for now, take a deep breath and get ridiculously excited for the potential that the 2015 squad has.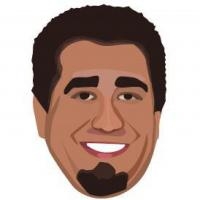 Latest posts by Ryan Ritter
(see all)