Let's take a look at the last decade of Notre Dame/Pitt:
[table "" not found /]
Save for Weis making quite the debut against a very unprepared Pitt led by Dave Wannstedt, the ND/Pitt series has been defined by a single possession contest as of late. To be honest, it's really hard to explain why. For the most part, Pitt has been a medicore team that Notre Dame is usually better than. Last year's game was probably the best example of this: an undefeated Irish squad hanging on for dear life against a team that finished 6-7 with a BBVA Compass Bowl loss.
It would stand to reason that tomorrow night we will see yet another game that's too close for comfort. Vegas agrees too. As of this morning, Notre Dame is only favored by 4 points.
But you know what? I say bring on the heart attack.
Notre Dame is 10-0 the last two seasons such contests. Keep the Irish in the game, and this team will find a way to win. It's playing to our strength.
So while I would prefer that Notre Dame party like its 2005 against Pitt tomorrow night, I embrace the close game and the heart attack that comes with it. After all, that's why the good Lord blessed us with alcohol.
The Roundup
Texas has hired a new AD. And it isn't the guy that was almost a certainty last week.
So obviously, a new AD means NICK SABAN TO TEXAS. The rumor mill around this just won't die.
And while we are on the topic of backing up a Brinks truck to convince coaches to move, here's USA Today's annual guess at what each coach in the FBS makes. Be warned, these aren't exact for various reasons.
I can see it now, the first NCAA violation for contact lenses. After ABC made such a huge deal about Jameis Winston squinting at the sidelines, he got fitted for some contact lenses, although the company might have jumped the gun in using his likeness on their Facebook page. Bonus points to them if they gave him the lenses and service for free because that would be a hilariously stupid way to get in trouble.
Defensive end emeritus, Kapron Lewis-Moore is back. He saw his first NFL practice this week after his knee injury in the BCS Championship game. Welcome back to the field, Kap!
Now, let's switch over to current defensive linemen. Louis Nix III is doing that whole student-athlete thing.
And now your moment of zen…
[youtube id="bFKp2PEwnCY"]
Put These Games on Your Radar
Last week was one of those weeks that I would just want to light on fire and forget forever as 1-5 is simply horrid. I'm glad I didn't pick Thursday's games because I would've been 0-2 to start this week.
With the disaster now behind me, I've fallen below .500 to 12-13. Let's turn this back around, shall we?
As always, picks are in bold and have the spread listed next to them (Firefox won't show the bold).
[table "" not found /]
Predictions
The old Subway Domer staff is on the board! One of the Irish Twins (#1), came threw with the closest Navy prediction this week. It's still anyone's game.
[table "" not found /]
REVERSE PYSCOLOGY TIME: I made an entire post dedicated to how close this game will be so I say ND survives 30 – 24.
Naturally, we'll win by 30.
Via:
Genac this! As always!

Pitt's another program that (finally) made a good hire in Chryst. Dude knows what he is doing and while Pitt will never again be a powerhouse, they'll be competitive. They need to figure out the QB position, but they have a stable of good receivers and a couple raw but talented QBs duking it out. This was the trap game last year that is ASU for us this year. But I don't think the Irish will let it happen again.

It's a long season and I could see the Irish needing to rest up and heal up a bit in the 2nd half of the season, but Air Force and Navy should allow for that in the 2nd halves of those games. Pitt won't sneak up this year.

ND Wins 24-17

  2 Leprechauns. Not a landslide, and Pitt always plays their best against us.
Because it's Pitt, it's heart-attack city. Or maybe it's the result of eating what passes for cuisine in a city where grease is a recognized condiment. I'm clearly looking for ND to "click" in all phases, at all times. Maybe it actually happens in a game away from the distractions of the Dome and after two weeks of option football. If so, the Irish win 28-20. If not, and if the O-Line can't handle Pitt's Aaron Donald, we're in for a loss, actually, 17-10.
[Tex: Yeah, you're totally only getting .5 if you hit one of these.]
ND 31, Pitt 24
1st Quarter: Start Fast
Irish offense clicks early and notches TDs on the first 2 possessions.
2nd Quarter: Attention to Detail
Still no fullbacks, but the ground game has 100+ yards by halftime.
3rd Quarter: Effort & Enthusiasm
Hopefully our defense tackles well, because our front 7 currently is being held together with baling wire and duct tape.
4th Quarter: Finish Strong
ND wins 21-17
Twin 2 "The Younger" (@HLS_Podcast):
A win against Pittsburgh is more likely than not. So we got that going for us, which is nice. Tallying eight wins on the year probably checks off the minimum acceptable requirement for most Irish fans. There is plenty to love about this team going into this game, and everyone hopes to see a continued unveiling of talent from guys like Folston, Fuller, and Smith. All this being said, when faced with a beatable team, ND has deferred more often than not to making that team look better than they are. Night lights and travel plans are thrown into this week's stew, but it won't change the reality that the next step for this team toward championship caliber is to handily beat inferior teams from kickoff to buzzer. They haven't shown they can do that against anyone but Air Force.
Irish win 27 – 17 
Twin 1 (@HLS_IT1): 

Probably requires a special teams TD to get here… 42-24 Irish, and I wake up in a new Bugatti
Conventional wisdom suggests that this will be a close game, so I'll go out on a limb and say ND 49 Pitt 6.
I think I would have won pick'em if not for Irish Twin 1 last week. Sigh.
The last five Pitt games have been decided by six or fewer is that correct? Sigh.
While ND has a statistical edge in most team stats it's still pretty close with Pitt? Sigh.
Pitt is still smarting after a big choke job in double OT last year and so is motivated for revenge? Sigh.
Forget all that. This week ND puts it all together on offense and defense to get those much needed style points. Vegas says ND -3 1/2, I'd take that and a lot more as this group is tired off all the questions and will assert their will. Notre Dame wins it walking away 35-17. 
With his third consecutive game of less than 23 Pass Attempts, Tommy Rees is astoundingly averaging just under 30 throws per game on the season (29.55 to be exact). This seemed improbable after he chucked it 118 times during the three game Michigan-Purdue-Michigan State stretch of late September – 39.3 attempts/game over that time. I think the trend starts tilting back towards Brian Kelly's career averages this week and his play calling tendencies historically against Pitt favor this narrative as well. In 2012, though it WAS a 3 OT game, Rees and Golson aired it out a combined 53 times. In 2010 & 2011, Tommy Rees & Dayne Crist had 41 and 39 attempts respectively. The tea leaves couldn't be clearer – all signs point to a 35+ attempt game for Reesus that gives the final two Irish opponents, who probably feature the best front sevens ND will face, reason to not stack the box. Let's all laugh and pretend they won't.
History also favors Brian Kelly who totes a 3-0 record as the Notre Dame Head Football Coach against our future ACC rivals. Average margin of victory over the Panthers since taking over ND – 4 points. Gulp. It sure sounds like it might be another sloppy slobberknocker. Rees gets ND out in front early and a 17-3 halftime score makes fans believe a comfortable win might actually be in the cards. In what seems like an instant the game heads to the 4th quarter with ND clinging to a 20-17 lead. The Irish tack on a touchdown and Pitt musters a too little, too late score in the closing seconds because ND doesn't care for impressing pollsters, bowl committees, and sure as hell not their own fan-base in a 27-24 win over a middling program.
ND 27-24
ND starts strong, scores twice, and then stalls for a nice aggravating chunk of the game keeping things interesting into the 4th quarter. A touchdown by Pitt early in the final stanza makes us all drink in excess as we contemplate life and whether or not we've made the right decisions up to this point, but a pair of rushing scores down the stretch aided by a turnover help us forget all that shit and blackout with smiles on our faces.
ND 34 Pitt 17
The Beer Booze
We're playing a game in Pennsylvania, this one's easy: ALL THE YUENGLING!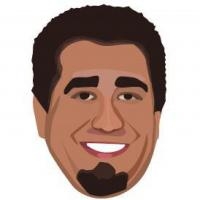 Latest posts by Ryan Ritter
(see all)