"To everything there is a season, and a time to every purpose under the heaven."  If you tell me that's from a really cool folk rock band and you like to listen to it late at night when you're drunk and nostalgic because it reminds you of your high school senior retreat, I'll increase your Theology requirement from two courses to 16.  It is Biblical Wisdom Literature, and in this fleeting season of dramatic transition, we turn to it for guidance.  Classes have ended, papers are coming due, final exams loom, and bags are being packed.  Soon all students will leave for home and Notre Dame will fall silent, if ever so briefly.  Let us take just a moment now to reflect on the year past, the summer upon us, and the year to come – to reflect on our seasons and our purposes.  Besides, it's a "Reading Day," and this is a lot more edifying than the beer labels, bar menus, and South Bend Silver Hawks tickets you've been reading for the last two days.
A time to be born, and a time to die.  Figuratively, the year that was 2012-2013 is dying.  But, oh, what a year it was!  Grapes have to die to make fine wine, and one good school year must come to an end in order for a new one to be born.  The vintage that has been 2012-2013 will find a place of honor in the cellars of Notre Dame du Vin.  And it's just a foretaste of the sweetness that will be 2013-2014, which is ready to be born in just three months' time.  Now let that sublime thought wash over you while grinding out that last Philosophy paper or studying for that Chemistry final.  And knock it off with the wine, or you'll fail both.
A time to plant, and a time to uproot.  We have some lovely grounds, don't we!  Especially in Spring with everything is in bloom.   When you step out in the last few days on campus, let the natural beauty of the place form a lasting memory for you, so that whatever unpleasant tasks you must complete, you will remember Notre Dame and rejoice in anticipation of your return.  But don't pluck any of the flowers, or you will find a groundskeeper revving his lawnmower right outside your window at 7:00 in the morning.  And, groundskeepers, while your plantings are gorgeous, I wouldn't be at all offended if you cut down those flowering trees that smell of profound body odor.
A time to kill, and a time to heal.  Kill all those tiffs and grudges you've held onto throughout the year, especially with your roommates.  You may not be living with them next year, and you may not be living anywhere near them next year.  But – who knows – you may never see them again either.  You don't have to part company on great terms, but at least go your separate ways on civil terms, because you yourself were no prize to live with.  And if you're having trouble healing the wounds in any friendship, kill a bottle of wine with your old pal; at least you'll forget why you can't stand him.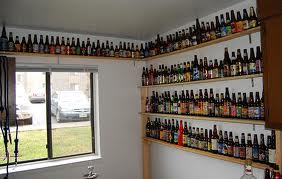 A time to break down, and a time to build up.  Your rooms – you've had to break down your rooms.  And I know that was very hard for some of you, because you invested hours and great effort in making you little square of Notre Dame a showplace.  Truly, I have never seen cardboard beer cases used to create so many fetching interior designs.  I don't really know what a "Man Cave" is, but if you made a fine one this year, perhaps you can advance to a "Masculine Cavern" in your new room next year.  Over the summer, some dorms will be renovated, most will not – but either way, you won't be able to tell the difference.  And Morrissey…there's nothing we can do about Morrissey.
A time to weep, and a time to laugh.  I hope you love Notre Dame, I really do.  But cool it with the weeping.  It's college – it's only supposed to last four years.  So love it, but don't get maudlin.  And we had llamas.  I would think that seeing llamas on the quad would be enough to make you laugh – why do you have to set couches on fire just to get a giggle?
A time to mourn, and a time to dance.  Less dancing during "Reading Days" and you won't be mourning when your grades come in.  And you can't tell me that St. Edward's Yacht Dance is not an elaborate scheme to flee parietals by seeking refuge in international waters.  If your parents are hippies, you get three months of no parietals – so just deal with my French boarding school rules for a few more days.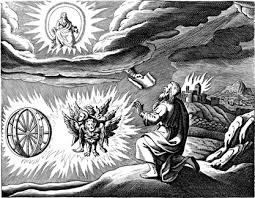 A time to cast away stones, and a time to gather stones together.  Ummm…the Grotto is a large gathering of stones…and…well, we know that there were certain medicinal plants in ancient Israel that caused fantastical dreams or hallucinations.  That might account for some of the visions in the Bible; and it might account for this mysterious piece of advice.  So we'll just leave it at: don't get stoned and avoid stoners.
A time to embrace, and a time to refrain from embracing.  Nothing after midnight from here on out.  Your bed at home is your homefield – you may welcome as many fans as you want.  Just not here in The BVM's house.
A time to keep, and a time to throw away.  Make a list of all the good things you did this year, all the achievements and all the celebrations.  Then make a list of all the disappointments, mistakes, and failures.  Keep the first and promise yourself that you will repeat and multiply everything on that list next year.  Take the second, wrap it around a stone, and throw it in St. Mary's Lake.  It's deep – you will never see that list again.  And the act of writing might get you off our butt to finish that Philosophy paper.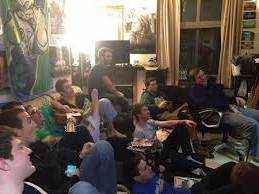 A time to keep silence, and a time to speak.  It's important to speak to those who are important to you before the whirlwind of finals week begins and comes crashing to a staggering close.  Don't miss the chance to say 'see you next year,' or 'farewell,' or even sometimes 'goodbye.'  But then respect those quiet hours.  Just because you're confident you'll pass, doesn't mean your neighbors are.  If you're having trouble keeping your voice down and maintaining a respectful silence, imagine you're an alum sitting in the Stadium during a big third down – that'll shut you up tighter than a duck's butt.
A time to love and, and a time to hate.  It's been a pretty good year – indeed, this year was, itself, a time to love.  If you made the most of your year, you really shouldn't have had much time to hate.  But if that's not the case for you, come back in August and start over as though from the beginning.  Remember: one Spring, as my lads went home, the Main Building was a smoldering heap of rubble – but by the time they came back in the Fall, a new one had risen in its place.  And it's still there.
A time of war, and a time of peace.  Have a peaceful summer.  The war starts at 3:30 on the afternoon of August the 31st, in the Stadium.
EFS CSC
Latest posts by Father Sorin
(see all)