On Friday, the Fighting Irish kept their red-hot recruiting momentum going by adding yet another player to the infamous group "IrishMob13". Commit number 16 is none other than Michael Deeb, linebacker from Plantation, FL. Deeb is a 6'2″ 237 lb man in the middle, and he racked up 90 tackles and 5 interceptions last year.
A nice quote from Deeb (told to Rivals.com) while announcing his commitment:
"After camping with Coach (Bob) Diaco in the morning before I took my visit, he matched up exactly with what I look for in a linebackers coach and defensive coordinator. The energy and just the way he coaches, his intensity throughout, is exactly my style […] The visit was great. Just the fact that you walk in and the facilities and player's apparel is incredible. All of the stuff at the school is great, but every Division I school is going to have that. What set them apart was meeting with the business school advisors, which is what I want to major in, as well as the academic advisors. I knew that was the place for me."
Notre Dame Flexing Their National Muscles
The Recruiting Class of 2013 now sits at 16 total commitments for the Irish. One of the reasons that is always stated for why Notre Dame needs to stay independent in football is that they can maintain a national recruiting footprint and not be pigeon-holed into just the Midwest. Proponents of this argument will look at this class as case in point. 16 high-schoolers have committed to play for the Irish in 2013. Those 16 players come from 13 different states. Notre Dame is leaving no doubt that they can and will pull players from anywhere in the country.
Class Rankings
Here's where the Irish currently stand in the team class rankings:
ESPN: #10 Overall (has not updated since Deeb's commitment, however)
Scout: #3 Overall (trailing only the Skunkbears and Texas A&M)
Rivals: #7 Overall (with an average star rating of 3.56 per recruit)

Where Are We Headed?
The Class of 2013 is obviously filling up fast, so recruits looking to be a part of IrishMob13 have to pay attention to how many spots remain available. Because it is far too early to accurately project red-shirts, 5th year players, and potential transfers, we don't really know exactly how many spots are still left. But a safe estimate would be that Coach Kelly is looking to take 20-21 players in this class, so there are still 4 or 5 spots to be had.
Of the 16 current commitments, 9 are on the offensive side of the ball, 4 are the defensive side of the ball, and 3 are listed as just athletes.
Notre Dame will look to add a bit more to the defensive side of the ball, with a defensive back and another middle linebacker at the very least. The top target at DB would be 5-star Vernon Hargreaves III (someone who Jaylon Smith has repeated reached out to via Twitter) from Florida. His recruitment will certainly be a long one, as he is one of the most coveted corners in the country. As for middle linebacker, it is no secret that Notre Dame's top target is Alex Anzalone. Anzalone, a Pennsylvania native, is down to three schools: Notre Dame, Florida, and Penn State. Notre Dame is in pretty good position here, but Penn State could be a late sleeper.
As always, if elite talent from other positions wants to commit (outside of O-line, which is clearly full), Notre Dame will make room for them, regardless of position.
Other Dings and Dents
This has already been mentioned before, but Notre Dame's offensive line recruits are absolutely massive. The average size of the 5 offensive linemen being brought in: 6′ 6 3/4″ and 290 lbs. And yes, none of them have started their senior year of high school yet.
IrishMob13 sports two commitments from absolutely stellar bloodlines. Wide receiver Corey Robinson is the son of NBA Legend David "The Admiral" Robinson, and athlete Danny Mattingly is the nephew of "Donnie Baseball" Don Mattingly. The Irish also have offers out there to the sons of Tori Hunter and Jevon Kearse. Could be some real celebrities at Junior Parents Weekend in a few years

Looking for more GrantlandX? Follow me on Twitter at @GrantlandX
For EVEN MORE GrantlandX, you can view my past writings here.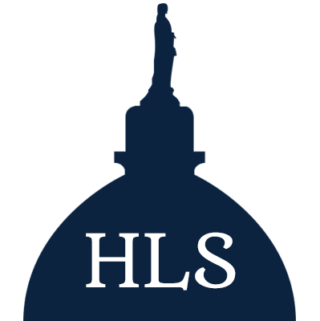 Latest posts by Grantland-X
(see all)