Loyal Readers, it's almost time to close up the blog-shop. I swore that #HLSrecap was gone for good, but current circumstances dictate we get one final spin around the twitter box and give you the week that was, featuring your tweets as they happened. As Detective Frank Murtaugh says, "let's ride."
Foreshadowing
Way back before the season started, there was a strange moment where Brian Kelly had one of those Freudian slips of the tongue….
Coaches Lost
Monday began with Lincoln Riley leaving Oklahoma to take the USC job. Sooner fans were shocked, outraged, confused, and panicked. Good thing Notre Dame fans never have these emotions! Good thing nothing like this happens to us! Let's just sit back and enjoy the leadup to conference championship weekend. As long as no one conjures any horrific scenarios we should be good to —
Stages of Grief: Found
Denial
Anger
Bargaining
Time to go sit on the exercise bike and totally not refresh my phone every 5 seconds.
UPDATE: And I cannot stress this enough…
DO NOT WEAR A HR MONITOR while following sports Twitter with the fan intensity.
The physiological horror show now captured for all time…
Me: I'm just gonna do some low impact spin to move.
HR monitor: Uhhhh…are you sure you're not doing wind sprints up stadium stairs? Do I need to dial 9-1-1?
Originally tweeted by Moons (@GAMoons) on December 2, 2021.
Depression
Originally tweeted by Lena Steigs (@PDXIrish) on November 30, 2021.
Acceptance
BREAKING: Our sources confirm that Marcus Freeman has begun the Nine Sacred Protocols one must complete before officially becoming Notre Dame's head coach.
Two sources confirm he has been seen chasing Frosty the Pig around the steam tunnels and looks to be on pace to capture him and begin Protocol Two within the hour.
The pig has been captured. We must leave now.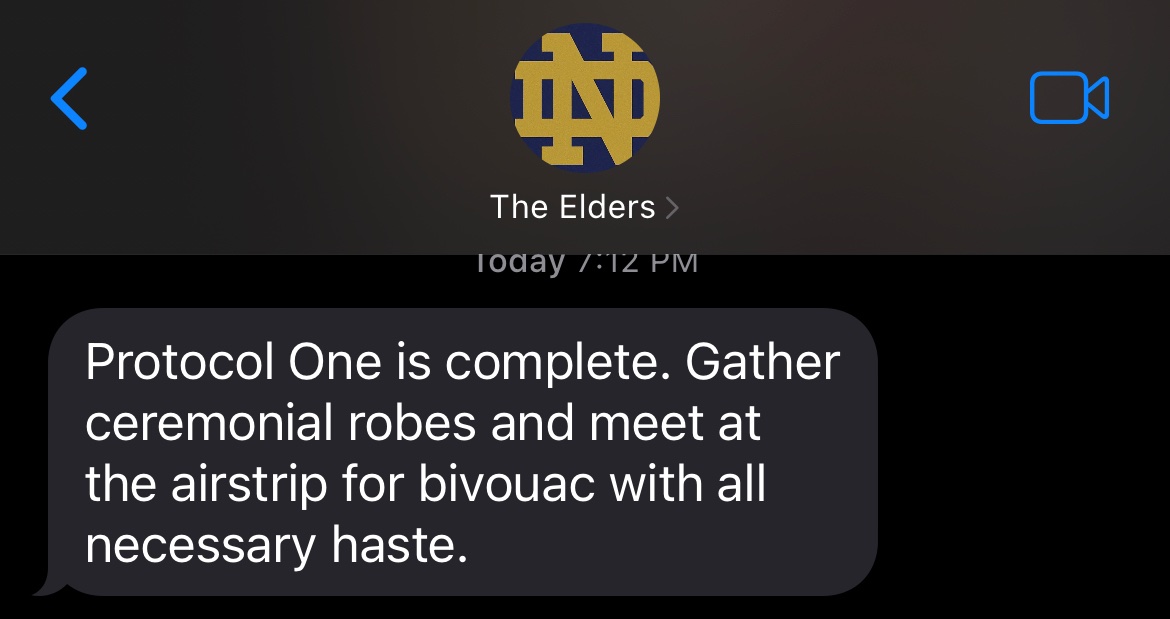 Things are moving faster than expected

Protocol Two is feats of strength and was created before modern nutrition and exercise were discovered so it was completed with laughable expedience
Protocol Three is Write a Poem That Enrages God
Good lord we've already entered the Occluded Protocols (4 and 5). We've asked the pilot if the plane can go any faster.
This hollowed out bear carcass is hot hope the mushrooms kick in soon
The Protocols are complete and the Divine Orgy begins soon! Don't be fooled by the name there's no sex we just drink Tullamore Dew out of a calf skull until we can't stand although we are all nude.
Wish Regis could be here he always loved this.
we're all snorting frankincense until we can see the hour of our deaths
Originally tweeted by Stuffing the Passer (@stuffingthepass) on December 2, 2021.
Sleep Lost for a Morning Meeting
Very quickly there was a team meeting scheduled for early the following morning, leaving the #NDtwitterati to consider all manner of rational responses to this news with limited information.
We've Found Our Enemy
And then, as time wore on, we realized….maybe actually this could be a good thing? Was Brian Kelly now LSU's problem?
Accents: Lost & Found?
Brian Kelly's first airboat ride
Brian Kelly learns how to spell 'Tchoupitoulas'
Brian Kelly learns how to PRONOUNCE 'Tchoupitoulas'
Brian Kelly learns how to make a roux
I will cut the sumbitch what tries to take that one from me
Brian Kellyhas a conversation with Nanoo from Raceland
Brian Kelly navigates Baton Rouge traffic
Brian Kelly hits the full Endymion/Bacchus weekend at Mardi Gras
Brian Kelly tries to pronounce andouille
Brian Kelly leads the "Hot Boudin/Cold Couche Couche" chant
Brian Kelly talks to Bobby Hebert
Brian Kelly learns how to Choppa Style
Brian Kelly Dance the Wobble in a Postgame Victory Lockerroom Challenge
Brian Kelly makes boudin with @zrau and I
Brian Kelly has the Edwin Edwards story — ALL OF IT — explained to him.
Brian Kelly tries to pronounce Tony Chachere's
Brian Kelly must choose his house staple Cajun seasoning: Tony's, Slap Ya Mama, Pappa Earle's etc.
Brian Kelly watches Steel Magnolias and is quizzed upon it after the fact
Brian Kelly Goes to a Garth Brooks Concert
Brian Kelly Learns How to Say "y'all"
Brian Kelly's new pastor explains that frog legs and alligator are considered seafood for his Friday fasts during Lent.
Originally tweeted by Billy Gomila (@BillyGomila) on November 30, 2021.
Brian Kelly's new, fake southern accent is the story of the decade.
My guy Brian Kelly got 95 million dollars and decided to become Larry The Cable Guy.
I know this is said a lot on the internet but I am actually in tears laughing at this video. He's had the job for five days and he's doing Val Kilmer's "I'm Your Huckleberry" bit from Tombstone.
Originally tweeted by Kevin Clark (@bykevinclark) on December 3, 2021.
Inner Strength: Found
And then the upswing, where Irish fans realized that maybe there was something good happening in South Bend, and most reasonable folks wanted to be a part of it.
An official statement from BK's former staff to BK: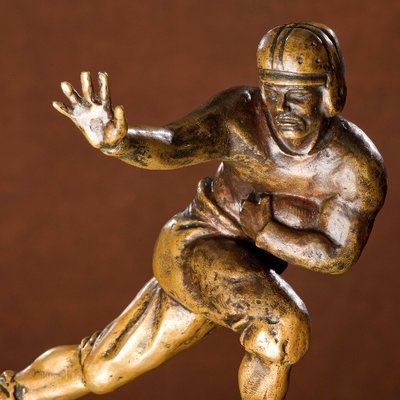 Another banger from Greg
Just received comment from Josh Adams
Kyren concurs
Always worth the time to watch a master practice his craft 👏
Originally tweeted by Andrew Callan (@acallan1) on December 2, 2021.
What comes next?
BVG?
What a great start in the SEC
You're on your own
Awesome, wow!
Who would ever want to play for you now?
Purple hat Matching face
Guess Death Valley is a lonely place
All alone,
With the humidity
When your new fans say they hate you
don't come crawling back to ND
Da da da da da
YOU'RE ON YOUR OWN
Originally tweeted by bridget (@bridgetgoirish) on December 2, 2021.
Offensive Coordinator: Found
Head Coach: Found
As the pieces continued to fall into place, the #NDtwitterati celebrated the only way they know how.
Ok, we're really done now. For real for real. #HLSrecap — along with Irish Elvis — has left the building.
Latest posts by IrishElvis
(see all)