A hearty hat-tip to our ACC brethren over at The Daily Tar Heel for the headline inspriation. I think of no better way to describe the current situation at Notre Dame, especially after Fr. John Jenkins addressed the Notre Dame community in a disappointing example of leadership.
Feel free to watch the speech in its entirety below. It will take you less time to watch it than it would have to read his op-ed to bring students back to campus which I tore apart months ago.
This Should've Been the Initial Plan
I could spend an entire section delivering an angry rant at Fr. Jenkins' decision to cancel the town hall, bypassing questions submitted by the Notre Dame community and shielding St. Joseph Deputy Health Director, Dr. Mark Fox, as well. Instead of focusing on Fr. Jenkins dodging anything resembling accountability–after all, why do that when someone else can (kinda) do it for you–I will react to what he did announce based on the advice of the absent Dr. Fox.
Notre Dame will do what they should've done from the start of their disastrous experiment. The campus will shut down for two weeks, with all undergraduate classes going remote.
Don't worry, the faculty got plenty of notice to prepare for this massive and sudden change:
All dorms are locked down to residents only with a strict no-visitors policy. Off-campus students are to stay off-campus. On-campus students are to stay on-campus. Gatherings are now limited to 10 people from 20, with masks and social distancing required even outdoors.
After two weeks, Fr. Jenkins hopes in-person learning resumes and the current spread of COVID, now at 147 cases off of 927 tests (15.87%). This plan is what you've seen pro sports bubbles like the NBA, WNBA, and NHL do…except for that whole part in which they did the strict isolation first to avoid the initial outbreak.
Minor details.
Oh, speaking of sports. They can still practice, exempt from the 10 person gathering rule. The reason for this is because of the regular surveillance testing that they've been receiving which sounds like a fantastic idea for the student body that Notre Dame wanted to shove back on campus.
Vote of No Confidence
I mean, it could be worse right? We could see students believing that they'll be sent home within two weeks and doing anything like spending all their flex points from their already paid for meal plans in a buying panic at LaFortune.
Now, before you think it's silly that students would start raiding The Huddle like it's a toilet paper rush at the beginning of this pandemic, the Notre Dame subreddit had a story about not receiving food while in quarantine. The author of that post wasn't the only one that claimed such an experience either.
In both that thread, and in talking with students, the stories carried a similar theme that was prevalent in my last post: an overwhelmed system struggling to keep up and fulfill basic needs, leading to massive student frustration.
As I stated earlier, Fr. Jenkins had a couple of VPs take this bullet for him and admit the system was broken:

The number of cases we experienced in the first week of classes far exceeded our estimates, and it stressed the new systems we put in place to test and care for our community members.

Despite dedicated staff working at all hours, we were not able to respond to all student calls in the personal way we pride ourselves on at Notre Dame. Some students in isolation and quarantine units also were not cared for as promptly or as thoroughly as we would have hoped. We deeply regret any inconvenience or worry these gaps in care caused our students, especially at a time they were feeling ill.

(Emphasis from Notre Dame.)
---
In short, Notre Dame admitted they underestimated that COVID would do quite literally what it has done everywhere else. This hubris isn't isolated to just Notre Dame, but across the country. Even Mrs. Tex and I were sure a trip with her and her friends would be different.
Spoiler alert: it wasn't and I didn't see my wife for two weeks after she landed back in DFW.
While it's not impossible for Notre Dame to turn things around, recent history is not on their side. One student did provide a silver lining stating their test was indeed automatically scheduled as Notre Dame had promised over the weekend from their daily health check. This student, who resides on campus, found out he had been in contact with a positive case and filled his health check out a second time to trigger the test.
Quarantine Life
Despite that small piece of success, that same student stated that they, as well as others he chatted with in quarantine, did not receive food on their first day and had to use a gig delivery service to get meals.
Another student confirmed that, once they arrived in quarantine, there was no food and very sparse arrangements. That student provided HLS with photos of a bed with linens that reminded me of ND Reunion weekend accommodations as well as pictures of documentation that was there upon arrival and from their testing (the first student reported not having this documentation in their room).
Note: I've redacted any information that could either be personally identifying or any contact information for Notre Dame COVID resources that clearly don't need to be swamped any further.
I certainly don't expect Notre Dame to provide the Ritz in quarantine. In fact, I'm happy they did try to provide some of those guides, especially in regards to mental health. There's good effort here, I don't want that to get lost.
That being said, this student also reported that when they tested positive, they were shuttled over rather quick to their quarantine digs. There was no discussions of what to expect or what to do. In an already high-stress situation, being dropped in a room with a few pieces of paper is overwhelming. I can only imagine what students felt like that didn't have all this documentation on hand.
The Off-Campus Boogeyman
Perhaps the most annoying thing about today's events is the Notre Dame administration not just placing the lion's share of the blame on the students, but off-campus students. This isn't just isolated to COVID either. Back when I was at Notre Dame, off-campus life still had this weird separation from Notre Dame and far too often painted as the root of all evil.
I lived on-campus for four years and I could never understand it for the life of me.
Look, I understand Notre Dame has reported that the majority of their cases are from off-campus students. "Ground zero" for everything has been reported as an off-campus party. I get it.
The problem is that this is a two-way street. Fr. Jenkins can't deliver a scolding in hopes of triggering Catholic guilt on a YouTube address and completely ignore the failings of his own administration and how poorly everything was executed.
There are no publicly available on/off-campus splits on the COVID Dashboard, or any other demographic information for us to put data behind these claims or, more importantly, true surveillance testing to see how many off-campus students are actually doing this right.
Notre Dame rubber-stamped not testing asymptomatic students, an incredibly short-sighted policy. Had ND treated that party like their own football team and tested everyone that was there or in contact with people that attended, they likely aren't staring at the razor's edge of sending students home.
I understand students bear responsibility for keeping the campus safe too, but they are not highly compensated professionals (yes, Fr. Jenkins is a priest, but he still pulls a salary that goes to the Order of the Holy Cross). The administration's job is to create a safe environment to educate, knowing that part of the education of many college students will be learning from really bad decisions.
Notre Dame can wag the finger all they wish at the off-campus sinners, but they are far from a picture of perfection to cast these stones. Attitude reflects leadership. If the leadership continues to bungle the response, there is no hope for all the 18-22 year-olds to fall in line.
The administration might as well book their tickets home now and admit this two week shutdown is less a Hail Mary for in-person learning and just a way to reduce the chance you send infectious students home.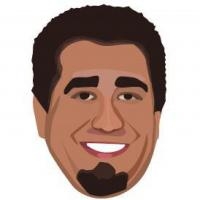 Latest posts by Ryan Ritter
(see all)