While I definitely would've preferred Notre Dame do something a bit different this season, we find ourselves a week away from the season. While we will brace for the worst, we'll hope for the best and cover this season in the best HLS fashion that we can muster.
With that said, the HLS Podcast will return, hitting your feeds on Monday, September 7, and the live Twitch recording stream on Sunday, September 6 at around 9 PM CDT / 10 PM EDT. The weekly schedule will look like this:
Recap Pod – Stream: Sunday 9 PM CDT / 10 PM EDT, Podcast: Monday
Picks Pod – Stream: Wednesday 9 PM CDT / 10 PM EDT, Podcast: Thursday
HLS Sim – Stream: Thursday 9 PM CDT / 10 PM EDT, Podcast: Friday
There will be a couple changes to these shows. First, there will be no associated pick 'em this season with the picks pod. There are simply too many variables to track this season. In fact, Eddie and I are going to spend the first part of the pod laying the ground rules for how we will toss games from our own records in our annual Extra Life charity bet.
Next, the HLS Sim is going to be it's own self-contained fantasy land. It will be the only show that will allow for Twitch crowd-triggered sound drops and text-to-speech tomfoolery. Get it all out of your system here!
Regardless of what happens in real life, the Sim will charge ahead more recklessly with the season than the SEC could ever dream of. We will follow the ACC's currently published schedule rain, shine, or COVID outbreak.
That wasn't a typo, by the way. I said the ACC's schedule. While Shane and I will do commentary for the ND games, I will sim results off-stream for the rest of the ACC. We will have a new segment in the recap pod to cover what happened in the COVID-free video game world, complete with updated virtual ACC standings every week.
While we will have these bouts of silliness, I hope no one truly expects us to ignore reality. We will still continue to track and update our COVID spreadsheet and report/talk about the situation on campus. Notre Dame having the potential to be a really good football team doesn't wash that away.
As our friends at Notre Dame Our Blogger so eloquently stated, there is no more just sticking to sports. Neither Shane or I (or even Eddie) can dissociate ourselves from what's going on in the world and "stick to sports" and just churn out the content like all is well. If that's too much for you, you might just want to stick to the Sim show/pod.
We will have some more changes as I iron a few things out, but they will be good ones and some of them will also do some good through charity. Overall, we will try to do what the Notre Dame students currently are: trying to make the best out of a bad situation.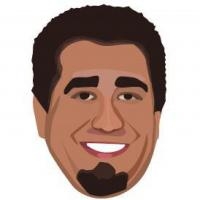 Latest posts by Ryan Ritter
(see all)