When I decided to devote time to writing about Notre Dame football, I never imaged that I'd write a post to cancel a season. I never imaged that, after a long layoff of no posting, my return would involve taking ND's president to task. I certainly didn't imagine that there would be two non-football posts as the bread to this shit sandwich.
But HERE we are.
Spending any time around social media this week has revealed some rather disturbing stories as to just how not-great the COVID response is on campus, especially when it comes to testing. I always want to think the best of my alma mater, but with anecdotes like those, I wanted to try to figure out just what in the hell was going on.
It took less than 24 hours to reveal what I can only describe as a sub-optimal situation in Notre Dame's attempt to create a safe, in-person learning bubble.
To Notre Dame's credit, there is far more public communication than I'd expect. There is a public dashboard showing the results all tests performed on-campus and the amount of confirmed COVID cases. Not only that, today they published an open letter which was emailed to the student body, directly addressing the concerns and stories shared on social media.
Yet, these public-facing actions a lackluster response that I feared after Fr. Jenkins' ill-fated op-ed. Thursday's latest update showed only 40 tests were performed on August 12, yet two days prior, 202 tests were performed on campus.
The cause of that massive spike:
Including athletics in reporting is great for transparency; however, the dramatic difference in testing numbers sends everyone scrambling to look for the fire amidst the social media smoke.
To Test or Not to Test?
In that quest, I was able to talk to an off-campus student who had direct experience with University Health Services denying a test. This student had direct contact with their significant other and another friend who tested positive for COVID, with the last contact coming this Tuesday morning, August 11.
Knowing they had direct contact, the student called UHS. They were then re-directed to a hotline which was nothing more than a voicemail box when they called in. Nearly forty hours later, they received a call back. Despite stating that they had direct contact with multiple positive cases, UHS told them Notre Dame would not test asymptomatic cases.
This largely fits the statement made in today's public letter:
A University Health Services (UHS) medical provider will determine whether you need a diagnostic test and what type. Please follow the advice on your daily health check pass about when you should consult with UHS. Our providers order tests based on either primary symptoms or 2 or more days of secondary symptoms of COVID-19. When the clinical circumstances warrant it, UHS providers err on the side of ordering a test.
While this stance should be debated (spoiler alert: not doing asymptomatic testing isn't wise), the confusion didn't stop there. When the student asked about next steps, they were informed, but not mandated, that it would be wise to quarantine, calling back if symptoms occurred.
Now, the student is remaining in their off-campus home in the name of caution and remotely Zooming into their classes.
If you are wondering what the "primary" symptoms that ND would test for, the off campus student would like to know as well. They witnessed a phone call between their roommate and UHS in which the roommate reported a cough and sore throat and their test approved. Yet the day prior another friend called in with the exact same symptoms and didn't receive their test.
When I asked about the presence of "walk up" testing sites, I received a laugh at the other end of the line: "Yeah, walk up if you have an appointment."
Numbers Game
Further frustrating this student was that they were never contacted by any university employed contact tracer. In talking with their significant other, they were told that the tracers were only interested in previous contact to find the potential origin of exposure. Contact after that point didn't appear to be a concern.
This is in direct conflict to the following contact tracing policy communicated publicly today:
The University's trained contact tracers will identify and notify close contacts who need to quarantine. Students must respond promptly to contact tracers and share complete information with them. Details provided by students to contact tracers will not be shared for disciplinary reasons. The amount of time you spent with someone, when, and under what conditions determines whether you will be considered a close contact and need to be tested. Casual exposure, especially if you are wearing a mask and practicing physical distancing, means you probably do not need a test and will not need to quarantine. If you know a friend who has tested positive for COVID-19 and believe you had sustained, direct contact with that person, please call UHS at 574-631-0603.
With this frustration, the student and friends performed pseudo contact-tracing of their own. They knew of multiple parties and other larger (about 20 or so people) gatherings off campus. They were shocked to see ND claim the source of all reported cases were a single off-campus party based on their knowledge.
Even more confusing was seeing the numbers published on the ND dashboard on Thursday, as they estimate they know of more cases than what Notre Dame is reporting. While it's not a significant amount, it is adding to the confusion of figuring out just how bad this initial wave of exposure is.
The frustration that this student felt and led him to talk to me was similar to what I've gone through in Texas and go on many a Twitter rant. The purpose is to try and let as many people possible know what is going and, hopefully, drive additional action by Notre Dame.
That additional action is certainly needed, as the numbers on dashboard not only poorly separate the athletic tests from the student body, but that, as of now, the reporting skews the overall testing percentage numbers this early in the game.
Overall, Notre Dame can boast a 6.2% positive percentage rate; however, once athletic surveillance testing is taking out, the past two days turn in terrifying 19% and 17.5% rates the past two days. Removing August 10 completely (as it's impossible to tell what is athletics and what isn't) Notre Dame is left with 106 tests and 15 positive cases–a 14.1% rate.
Those are the kinds of numbers that force cities to start shutting things down and opening more testing sites. It also causes questions like "why isn't Notre Dame doing some sort of surveillance testing for the student body?" It's not like other campuses aren't doing it. The University of Illinois will test all students and staff twice a week and their enrollment of 30,000+ is just slightly larger than Notre Dame.
HLS obtained an email to a faculty group at Notre Dame, stating that such surveillance testing would be coming–in a month.
Hi All,

I recently was elected to the Faculty Advisory Committee on Campus Reopening as the College of Science's representative and have been advising a group on campus that is developing surveillance testing. The group has been advised by other campuses that are conducting systematic surveillance testing and is adopting their procedures.

So, please be assured that surveillance testing is in the works. It may be a month or so before this is up and running and the administration is considering other surveillance testing procedures to put in place in the meantime. As I'm sure that you are all aware that any strategy needs to formatted and conducted correctly to have any statistical significance and be informative.

I realize that communication has been a bit slow coming from the administration. Those of us who were recently elected are hoping to change this. I hope to be able to give you all more concrete information regarding the surveillance testing early next week.

In Solidarity,

Mary Ann

Mary Ann McDowell
Eck Institute for Global Health
Department of Biological Sciences
University of Notre Dame
But why wait until August to come up with this idea? The truth is, such testing was discussed and promised back in June 26, roughly one month after Fr. Jenkins published his op-ed. This promise occured in another email obtained by HLS sent to all Notre Dame employees.
From: Office of the Provost <provost@nd.edu>
Date: June 26, 2020 at 12:07:51 PM EDT
To:nd-employees-group@nd.edu
Subject:Reopening the University — Message 5 (From Provost Burish, Provost-Elect Miranda, EVP Cullinan, and VP Hoffmann Harding)
Reply-To:provost@nd.edu

Dear Notre Dame Community Members:

We write to provide an update on several key health protocols at the University. The plan outlined below will supplement the extensive health and safety modifications (required face coverings, physical distancing, etc.) described in previous communications and on the Notre Dame coronavirus website. In developing these plans, we are focused on making the best possible decisions to enhance the health and safety of Notre Dame and South Bend community members.

…

Surveillance Testing
Surveillance testing refers to the notion of randomly screening community members to assess baseline rates of infection or prior exposure to the infection, including determining rates of asymptomatic infection. We are working with relevant medical experts and our own faculty (Alex Perkins, Jenna Coalson, and Bernard Nahlen) to identify an approach to surveillance testing that would make sense for the campus. Many different approaches exist, and testing technology continues to evolve. Determining the approach Notre Dame will take for surveillance will require some further exploration, investigation, and modeling. We are grateful for the outstanding work being done by our colleagues and for the generous contribution of expert advice by so many local and national medical specialists.
Based on these two emails, very little has changed in regards to any details or anything resembling a concrete plan for surveillance testing for over a month. Notre Dame kicked the can down the road for another month.
By then, it may be too late.
Failure to Launch the Bubble
The other piece of Notre Dame's plan to return safely to campus was pre-matriculation testing. This too was detailed in the June 26 email:
Pre-matriculation Testing
Before returning for the fall semester (pre-matriculation), students who reside outside of St. Joseph County, as well as St. Joseph County residents who will live in Notre Dame residence halls, will undergo testing. We are working with LabCorp, a leading national provider of tests and lab services, to develop a program to distribute tests to students in late July and for University Health Services to receive the results from LabCorp before students return to campus. Any student who tests positive will be asked to refrain from returning to campus until they are medically cleared to do so.
However, even this testing had some short-comings, which honestly should be expected when scaling up to 11,836 total tests.
One student reported concern with the timeline of the tests. They reported that tests tests were received a week in advance of moving in. For their personal test, they took it on Wednesday, July 29 and moved in to campus on Thursday, August 6. At that point the test they took, and anyone else following a similar timeline, is rather worthless to truly track potential exposure.
Another student reported flat out not receiving their pre-matriculation test, causing confusion of a different kind. As Notre Dame required a verified negative test to attend classes in-person, they had to wait for University Health Services to verify the results as it came outside the usual process. This process wasn't complete by the time classes started, forcing them to remote in to their classes.
As people see Zooming into classes as a sign of potential contact or being COVID-positive, this had led to additional confusion about the potential spread among the student body. When you take into account people like the off-campus student I talked to, who are quarantining out of caution and haven't been tested, it's impossible to use remote attendance as any kind of a metric.
When you compare this to pro sports bubbles like the NBA, it's not even close. Everyone had to do an initial quarantine and then received a test. Once negative, they could roam the bubble/resort within certain guidelines.
Many of us have called Notre Dame it's own bubble, but this situation is anything but.
Where to go from HERE
Based on these stories, two things are rather clear. First, Notre Dame has faculty fighting like hell to try and improve ND's current approach to this situation. Second, while ND has an unenviable task of trying to figure this out, when Fr. Jenkins made his "morality" claim, they needed to knock this out of the park and have fallen well short.
It's not impossible to recover, but the University needs to seriously reconsider their stance on asymptomatic testing at minimum. While surveillance testing should be the ultimate goal, allowing asymptomatic testing will help cover that gap for those that had direct contact like the off-campus student I interviewed.
As the light shines brighter, I'd like to believe Notre Dame will rise to the challenge for the sake of their students. Otherwise, stories like these will continue.
And I'm tired of writing these kinds of stories.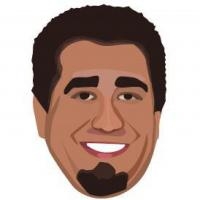 Latest posts by Ryan Ritter
(see all)