Yesterday, Father John Jenkins, president of Notre Dame, penned an article through the New York Times opinion page. You might have recognized it under its original title "Science Alone Could Not Tell Us Whether to Reopen Notre Dame" (which didn't even survive twelve hours).
The article houses not just Notre Dame's plan for trying to safely reopen during the COVID-19 pandemic, but the logic, or more specifically, the cited philosophical musings around the morality of education during said pandemic.
I've typed a lot of strange things on this site, but that last sentence takes the cake.
Anyways, here's the short version of my thoughts about what Fr. Jenkins wrote: I think Notre Dame came up with as good of a plan as they possibly could to try to have an on campus fall semester. I could not disagree more with the philosophical/moral reasons Fr. Jenkins tossed out in the second half of his article, especially in choosing to ignore all of the ridiculously super-obvious financial reasons that are absolutely in play as well.
Want the (much) longer version? Well go on, loyal reader.
The Plan
Before I get in the weeds of the stuff that drove me insane, let's focus on the plan Fr. Jenkins rolled out. The plan is a rather obvious list of how to pull anything off that will resemble "normal" life until a vaccine is in place. It includes:
"Extensive" protocols for testing
Contact tracing and quarantining
Social distancing
Wearing of masks
Early arrival, no fall break, leave before Thanksgiving to reduce the amount of back-and-forth travel.
The devil, however, is in those lacking details. I don't fault Fr. Jenkins for not having them as August is still a couple of months away–any attempt to do so is just guessing which does no one any good.
That being said, with on-campus life being the draw at Notre Dame and a forced experience for at least one year (three for athletes), there's no information on how dorms will execute the punch list. Social distancing is absolutely out the window in dorm life, but I can definitely foresee a nightmarish new version of parietals and additional provisions on either limiting or banning social gatherings.
The key here is the "extensive" testing, which is the great unknown for any plan like this that I've seen. While testing has thankfully risen in recent weeks, it's still hard to imagine Notre Dame having access to an in-depth testing program considering that pro sports leagues, businesses, and other universities will also desire.
It's not impossible. Other countries have absolutely figured this out. I certainly hope we do as well or this plan could be doomed to failure.
Football
I mean, we are a football site right? So here's my "stick to sports" section.
Fr. Jenkins said he couldn't envision filling the stadium, saying he "see[s] no way currently to allow spectators unless we restrict admissions so that physical distancing is possible." I certainly hope you weren't expecting anything else; in fact, I would be shocked if the crowd isn't only students in the stands. It would seem foolish to invite travel from all over the country, even in reduced capacity.
That being said, nothing is set in stone because the focus of Jenkins' article was on education. Football and Notre Dame may be synonymous, but there's no doubt the message from ND will continue to focus on education first and athletics later.
This Whole Morality…Thing
Now it's time to tear into this in earnest because what in the hell is this?!
If we gave the first principle [of protecting the health of students] absolute priority, our decision about reopening would be easy. We would keep everyone away until an effective vaccine was universally available.

However, were we to take that course, we would risk failing to provide the next generation of leaders the education they need and to do the research and scholarship so valuable to our society. How ought these competing risks be weighed? No science, simply as science, can answer that question. It is a moral question in which principles to which we are committed are in tension.
Higher education is a moral issue on some kind of timer and can't be put on hold? I can't understand this logic for the life of me.
I understand morality plays a role in deciding what risks to place upon the students you are in charge of. In my professional life, I manage a small team and have struggled with similar decisions. I can't possibly imagine making the decision for thousands. That being said, what's the rush? Will we have a shortage of leaders if Notre Dame takes a knee for a semester?
A full pivot, even for just a semester, to online-only education is a non-starter. The on-campus experience is vital to what makes Notre Dame what it is and, more practically, the thing that justifies the price. I sure as heck wouldn't want to pay that bill or have my kid take out a student loan for that. So I don't understand why this major piece wasn't even mentioned.
I get it's a Catholic institution and mentioning money probably isn't the look you want, but it's at least a practical conversation that avoids this:
We are in our society regularly willing to take on ourselves or impose on others risks — even lethal risks — for the good of society. We send off young men and women to war to defend the security of our nation knowing that many will not return. We applaud medical professionals who risk their health to provide care to the sick and suffering. We each accept the risk of a fatal traffic accident when we get in our car.
I absolutely took the Lord's name in vain after reading that.
I may have majored in engineering at ND, but I took enough humanities courses (the ND way!) to know I shouldn't make such easily dismantled and lazy arguments.
Going to war is and should be seen as an absolute last resort. Students are not soldiers. Why in the world is everyone resorting to this warrior/war rhetoric for going to school, getting a haircut, or making sure my Chili's queso is served in front of my face in a mass-produced iron skillet?
This is comparing apples and oranges. I'm sure Fr. Jenkins would agree that we should attempt all sorts of alternative solutions before shots are fired. War isn't inevitable, yet the implication is that it is and it's also somehow on the same level as a hungover student dragging their ass to an 8 AM class? Just…no.
The healthcare professional angle is confusing for similar reasons. They are absolutely needed or no one has hope of recovery. I definitely think my degree and my job is important, but I'm not making life and death decisions consistently during my shift. Doctors and nurses can't take a break, but college students absolutely can.
Unless there's a research group at Notre Dame close to curing COVID-19, I think everything else can wait a few months, but hey, if there's something incredibly pressing, maybe just let those research groups come back instead of the whole student body? Just a thought.
And that brings us to the laziest argument of them all: the car. There has been no dumber argument during this pandemic and I can't believe the president of my alma mater made it.
Look, driving a car is dangerous. It's almost like there should be a set of laws to govern how we drive–like unified directions of traffic and set speed limits. I would go as far as to say there should probably also be safety measures within the car itself and to make sure people actually use them and manufactures don't take shortcuts on their implementation of them. We should probably also make sure people don't drive under the influence of alcohol and drugs because that seems really dangerous.
…have I *clears throat* driven this point home?
If we really want to use a car, here's a better hypothetical to use that's just as stupid:
Let's say that every time you turn on your car, there is a chance of an explosion. Now, the chance is small. Should the explosion happen the chance of death is also fairly small, especially if you are young; however, you should know that the explosion could potentially harm or kill someone else in your vicinity. Again, small chance it could happen. You and 8,000 other people will hit the ignition every day, multiple times a day.
May the odds be ever in your favor. You also have a test on Thursday.
As any patron of the 'Backer knows, life and risk go hand-in-hand. It's a fool's errand to pretend otherwise. I don't expect Fr. Jenkins or Notre Dame to have a foolproof plan for August by May, but I certainly hoped for initial public statements to be a little more powerful than arguments any common social media troll would use followed with a shrug emoji.
If that's the kind of thought that went into a planned PR statement, what should I realistically expect if the worst case scenario does happen and a positive test hits campus? Statistically the student will likely be okay, but I'm sure there are other students like myself that have asthma walking around, and that there will be constant interaction with senior citizens working on campus. While I hope this doesn't happen, I certainly hope the reaction and the public response is handled better than this.
Perhaps even more concerning is that Fr. Jenkins didn't even bother touching on the potential impact to the greater South Bend/Mishawaka community. I'm a bit shocked that talk of the morality in gauging risks in society didn't even bother to mention the potential impact outside the ND bubble.
I seem to remember being taught and encouraged to have a positive impact on my community while on campus. Maybe devote as many paragraphs showing consideration for them as you did for your football fans? After all, college students aren't wired to stay within the bubble and quite a few of them very happily live outside of it while attending school.
Finally, perhaps we should discuss the morality of sitting on a $13.8 billion endowment that could absolutely float ND and pay all its employees if tuition just completely disappeared. Nah, that's crazy talk.
Off to war, classes of 2021-2024. ¯\_(ツ)_/¯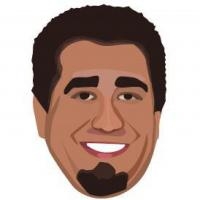 Latest posts by Ryan Ritter
(see all)